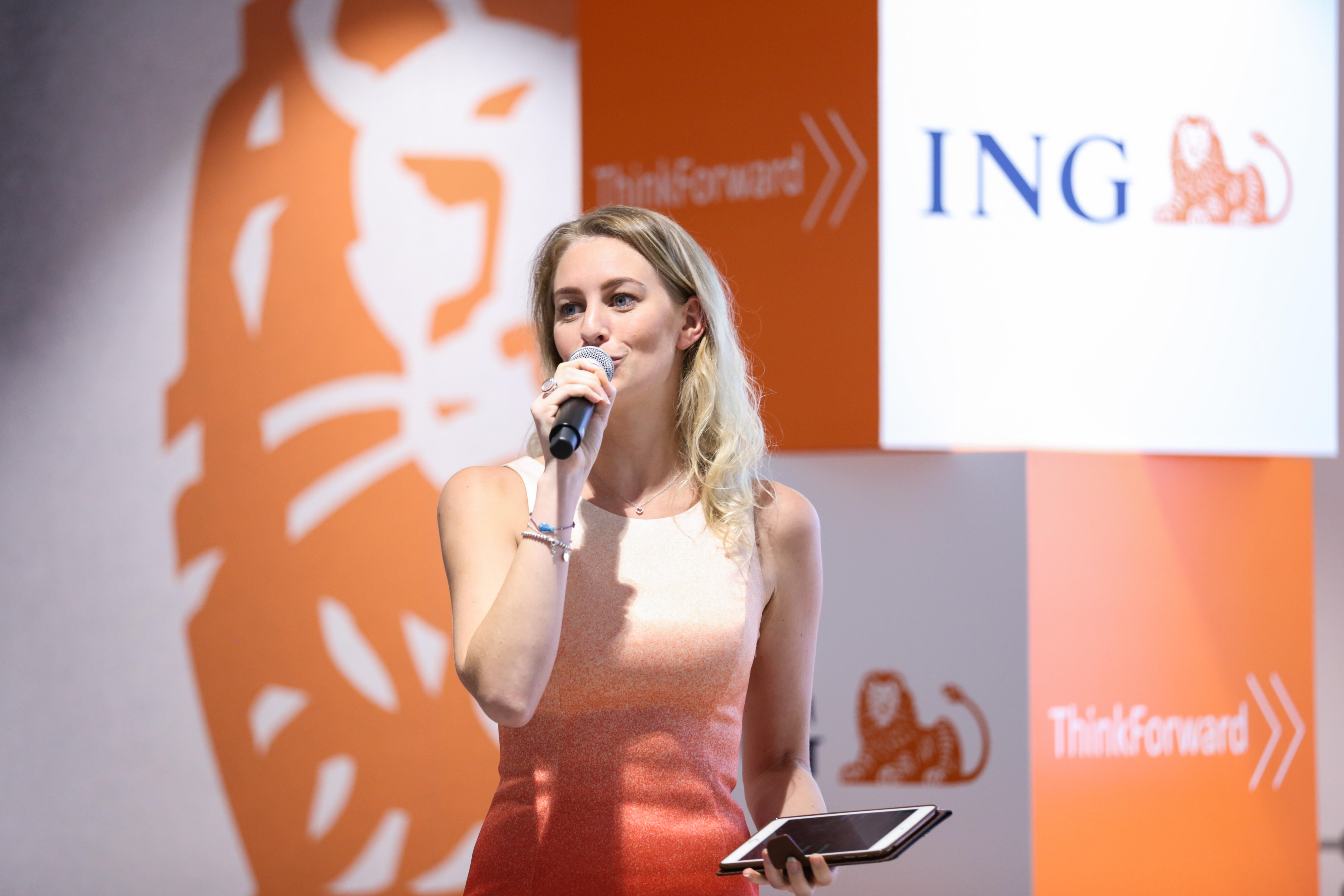 Innovation coach, ING Bank
Are you considering STEM? Do it.
I am driving change by training people and creating the environment for others to innovate too. Innovation to me means implementing a new idea that is useful to people. For some people this is more difficult than others. In my job I help people with this from different angles. I help people who want to implement ideas by training and coaching them on how to do that. I also help bosses/senior management create a culture to make it possible for people to work on innovation.
WHY DID YOU CHOOSE THIS FIELD?
It was not a straight path for me to what I am doing today. My whole life has been about trying out different ideas and figuring out if it works or not. Now I can share that with others too. My degree in systems engineering trained me to start with the problem to solve, not the solution, and looking at it from a holistic point of view. During my studies I worked at out family business and I grew up with the idea of joining that. However, by the time I joined the financial crisis had hit our business and we sold the company. For a bit I pursued a legal career (as I saw that was useful when selling a company) but that was not for me. ING, a bank and financial institution, recruited me because I am different from what they are used to. I am not a typical banker with my background (and still am not ;)). I started in banking but soon found out that in traditional banking roles I could not try out new things as often as I wanted. That's when I helped set up an innovation lab and now am helping others to make the changes they want to see in their work and their world.
WHAT DO YOU LOOK AT & THINK, "I WISH YOUNGER ME WOULD HAVE KNOWN THIS WAS POSSIBLE?"
I moved to the other side of the world, to a country/continent I had never been before, to do a job I had not been studying for and I rocked it!
WHY DO YOU LOVE WORKING IN STEM?
I get to make the world a bit better every day and help others to do that too
BEST ADVICE FOR NEXT GENERATION?
Are you considering STEM? Do it. The world we need in now needs you and our future world needs you even harder. Are you afraid it's to hard? Do it. You can do this. Yes, it is hard. I had to get tutors for almost every single subject in systems engineering. The way of thinking and your approach to problem solving will last you a lifetime and will benefit you in both your private and professional life
I am torn between "if you want to go fast go alone, if you want to go far go together" and "teamwork makes the dream work".