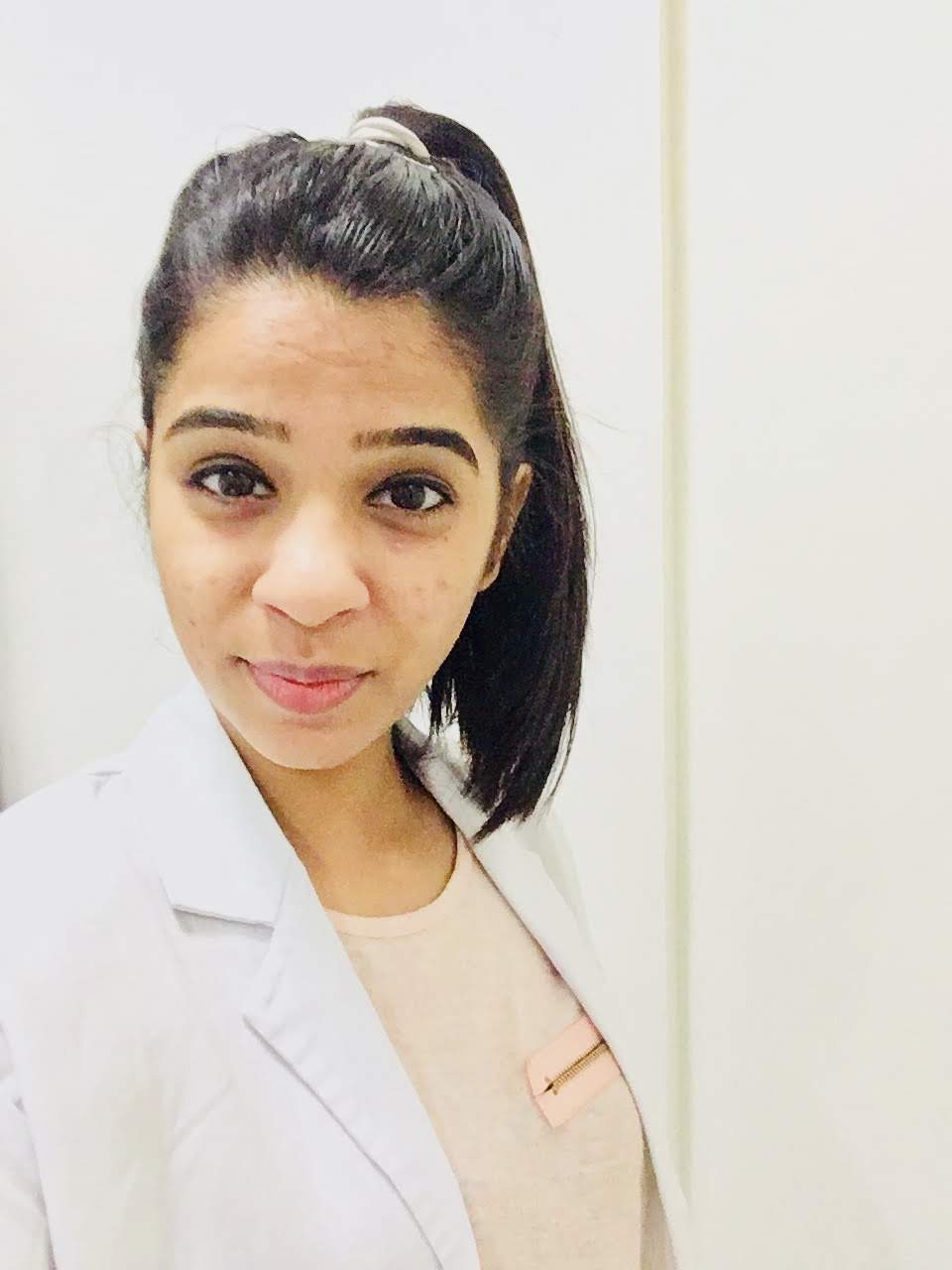 Talk show host, Scicomm India
Be strong, independent and follow your dreams.
I get to communicate with many scicommers and eminent people each day. I interview people mainly school & principals and teachers. As education sector is one of the hard hit due to the pandemic.. I ask how they are coping up and what measures the Institutes are taking to ensure education.
I also host Instagram lives where I talk with many scicommers like me and get to know about their work and life.
WHY DID YOU CHOOSE THIS FIELD?
I had always seen students mugging up a subject or hating it. The reason is the teacher I believe as they fail to make a student understand.

It is my belief that studying can be fun, all you need is motivation and positivity and someone to show u how fun a subject is.

Talk show host is something which I am doing during this lockdown and never in my dreams did I think I would enjoy this so much.
I am a cancer biologist and right from my childhood biology fascinated me. In grade 12th when I was introduced to "biotechnology" chapter, I knew this is what I wanted to pursue in my life. For now my lab work is suspended so I think I will get back to my lab after all this ends and will do the hosting as a passion.
WHAT DO YOU LOOK AT & THINK, "I WISH YOUNGER ME WOULD HAVE KNOWN THIS WAS POSSIBLE?"
As an Asian kid, studying was always the first thing in the mind because our parents cannot think beyond that.

A younger me only wishes if she would have know how to play a Casio. I love singing and music is a huge part of me. Studying never gave me any free time to do anything else.
So I really wish my younger self had achieved learning a Casio and known that a proper balance can exist between studying and your hobbies.
WHY DO YOU LOVE WORKING IN STEM?
Well the thing which excites me to wake up each day is exploring the unknown. I am working on cancer cells so the results are not the same or what we always expect it to be. So that inquisitiveness of getting to know something known gets me going each day.
And as a talk show host, it fills me up with joy that I can reach out to so many people and talk to them and often get motivated by them.
BEST ADVICE FOR NEXT GENERATION?
The world out there is tough and tougher for the girls. Be strong, independent and follow your dreams. People will say a lot of things like girls cannot do technical stuff and they have less brains in all maths related areas.DO NOT LISTEN TO THEM. You know you are good and you can do it. It is your life go ahead and make it beautiful.
"I can do it, I will do it."