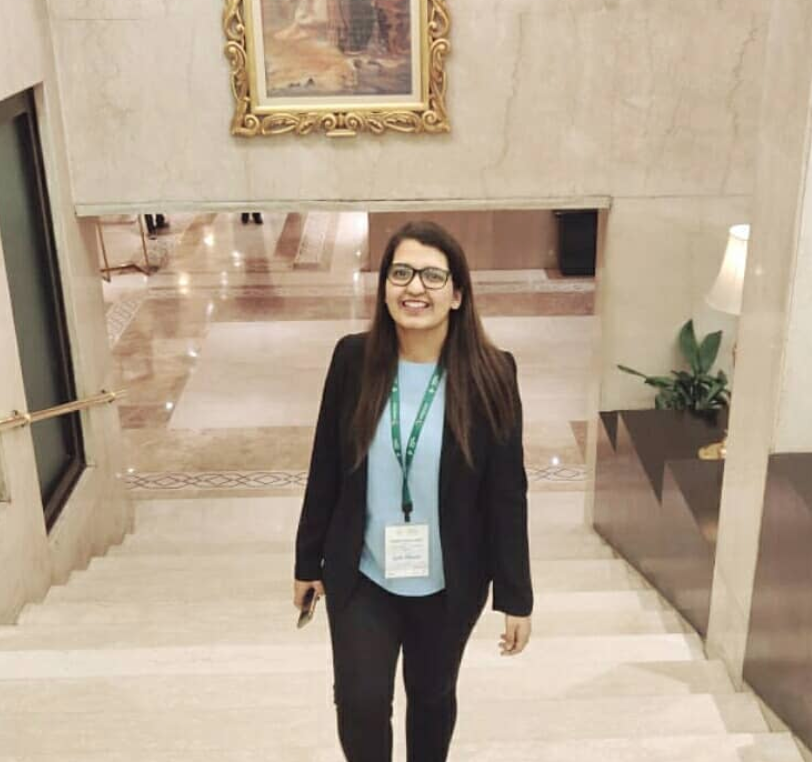 PhD student, National University
Girls can do everything they wish for.
As a Ph.D. student, I am investigating trading algorithms of peer to peer energy trying using various game theory. The energy sector is undergoing a paradigm shift to integrate the increasing volume of embedded renewable energy generation and creating local energy communities that have been an essential component in increasing the same. P2P energy trading is one of the alternatives to curb the surplus energy flow and would also help in maintaining a dynamic balance between supply and demand in the power grid.
WHY DID YOU CHOOSE THIS FIELD?
From the age of 15, I used to go to my father's office and learn everything about electricity as he was an electrical consultant by profession. Soon I decided to do my bachelor's in electrical engineering. As soon as I entered college, I was sure that I can make a difference in this sector and decided to do a PhD in the future. When I graduated from bachelors there was a boom of climate change. I decided to enter into TERI(The energy and resource institute) university, well known for its special master and Ph.D. courses in sustainability. I was lucky to get admission to the renewable engineering & energy management course of TERI and wrote my master's thesis on a prototype that I created for P2P energy trading which was first of its kind in India. My prototype was highly appreciated and is used to set up a pilot project in India to check P2P trading.
WHAT DO YOU LOOK AT & THINK, "I WISH YOUNGER ME WOULD HAVE KNOWN THIS WAS POSSIBLE?"
Younger me would have never thought of going overseas to do her PhD. I am grateful that I got my PhD on the same topic which I did for my masters so that I can actually deep dive into the same. I always hated the fact that researchers' theory always stay in papers and they are never actually implemented in the real world. That was not the case for me, as my research will be implemented on an island as a part of my Ph.D.
I never imagined that I would be able to share stage with a well-known energy expert in India Smart Grid Forum where I was invited as a speaker. It was such an honor to be the youngest one ( Age 22) in the panel. In addition, I never thought that I will get the best paper award at an international conference for my paper on "Integration of automated Demand Response and Energy Efficiency to enable a smart grid infrastructure".
WHY DO YOU LOVE WORKING IN STEM?
I believe that every person is made in this world having at least one quality at which he/she is best. I guess I am made for working in STEM because I love the fact that I will be able to read new research every day. I wake up every day with a new opportunity to learn something new, talk to other women in STEM, listen to a motivating podcast, and read a book.
BEST ADVICE FOR NEXT GENERATION?
I want to say them that nothing is only for boys. I remember being in a class with 80% boys and telling me electrical engineering is not for girls. So, I want to say that girls can do everything they wish for. STEM is a wonderful field and nothing is difficult for girls.
Am I good enough?
YES, I am.
- Michelle Obama