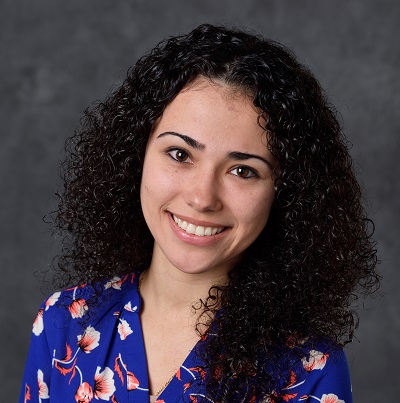 I use technology to help individuals understand their own behaviors and the behaviors of others.
Why did you choose this field?
My dad is an engineer and my mom always worked in healthcare related companies, so inspired by them, I was always felt attracted to both fields: engineering and healthcare. I have always feel driven to help others in one way or another. Now, I find new ways of using technology (engineering concepts) to improve areas of healthcare such as mental health.
What do you look at and think, "I wish younger me would have known this was possible"?
I won a very prestigious graduate research fellowship after being rejected twice. I wish younger me would have known that the biggest achievements proceed failure, so she would have known sooner that it was okay to "fail" because the lessons learned were going to guide her to win.
Why do you love working in STEM?
The versatility of options to help the world be a better place for everybody.
Best advice for next generation?
STEM needs your perspective, caring, creativity, and motivation. There is space for everybody in here. Find something that you feel passionate about and care deeply. STEM is interesting and important for our everyday life. There will always be jobs in these areas, but what you care about will keep you going in life.
Inspo quote / fun fact / role model
"A ship in port is safe, but that's not what ships are built for.". - Grace Hopper