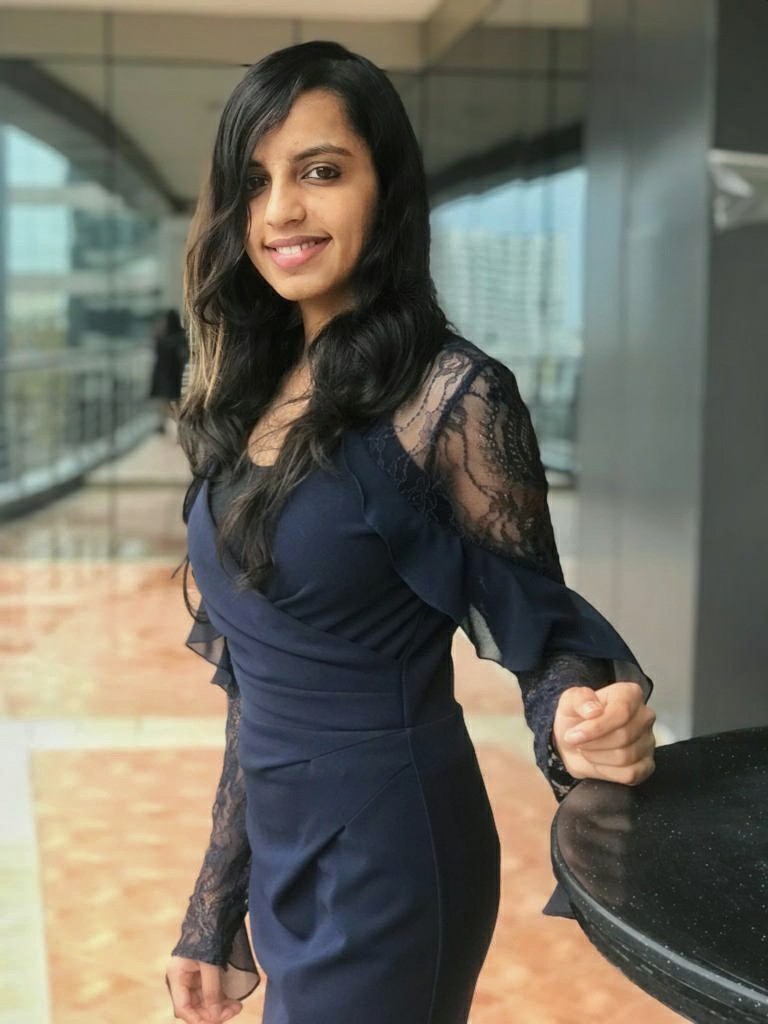 Pursuing Masters in Communications Technology, Ulm University
. You are not less than anybody else. We all are unique in our own ways.
I am studying modern Communication techniques that have enabled us to exceed the limits of data transmission and the most extravagant technologies in Radio Frequency Communications. Back in the last decade, it was almost a scare to think of downloading a file but now it's just a single click away. Yes, we technologists make it possible.
WHY DID YOU CHOOSE THIS FIELD?
I have always been fascinated with the change we have witnessed while growing up. The first smartphone in my hands was the most spectacular thing and the things it could do. And since then, there has not been a going back. We have only come forward with how we can play around technology and bring the best out of it. If I go back 500 years from now, no one would even believe that it is possible to transmit information across the globe without any physical channels. Almost, like magic. That magic, we call science.
Also, particular interest in astronomy has motivated me to dive deep into the ways we get to see what is happening out there thousands of light-years away from us with such advanced pieces of equipments. My internship at ARIES, Nainital was an eye-opening experience for me when I familiarised myself with radio telescopes. There are such smart radio telescopes all around the world that have surpassed all limitations of distant observation. These intelligent electronic instruments are the future of astronomy. And that future is what I want to create for myself and for the million others out there who WONDER.
WHAT DO YOU LOOK AT & THINK, "I WISH YOUNGER ME WOULD HAVE KNOWN THIS WAS POSSIBLE?"
Younger me wasn't always the most confident but was always hopeful because I have always believed that hard work can make anything happen. The most special gift we've got is that one of dreaming. We dream and then we make it a reality.
I never set limits for my goals. I don't strive to achieve. My biggest achievement is that I am a better person than I was yesterday.
WHY DO YOU LOVE WORKING IN STEM?
Science, Technology, Engineering, and Mathematics. These four words are that run the world. It would be a layman thing to say but I get excited like a child talking about physics, technology, wonders it can do. It never ceases to amaze you. There is so much to know about our life, our world and STEM is the way. My aim is to know as much about the world around me as I can before I transcend to the other world.
BEST ADVICE FOR NEXT GENERATION?
I am delighted to see girls making their way into the realms of STEM on a commendable level.
My advice for every girl out there is 'Look for inspiration in everything. You are not less than anybody else. We all are unique in our own ways. Make it your strength and see what wonders it will do. Never ever compromise on your dreams. Nothing is worth your future. The world around you is waiting to be explored and you already know the passage.'
''Somewhere, something incredible is waiting to be known.'' - Carl Sagan