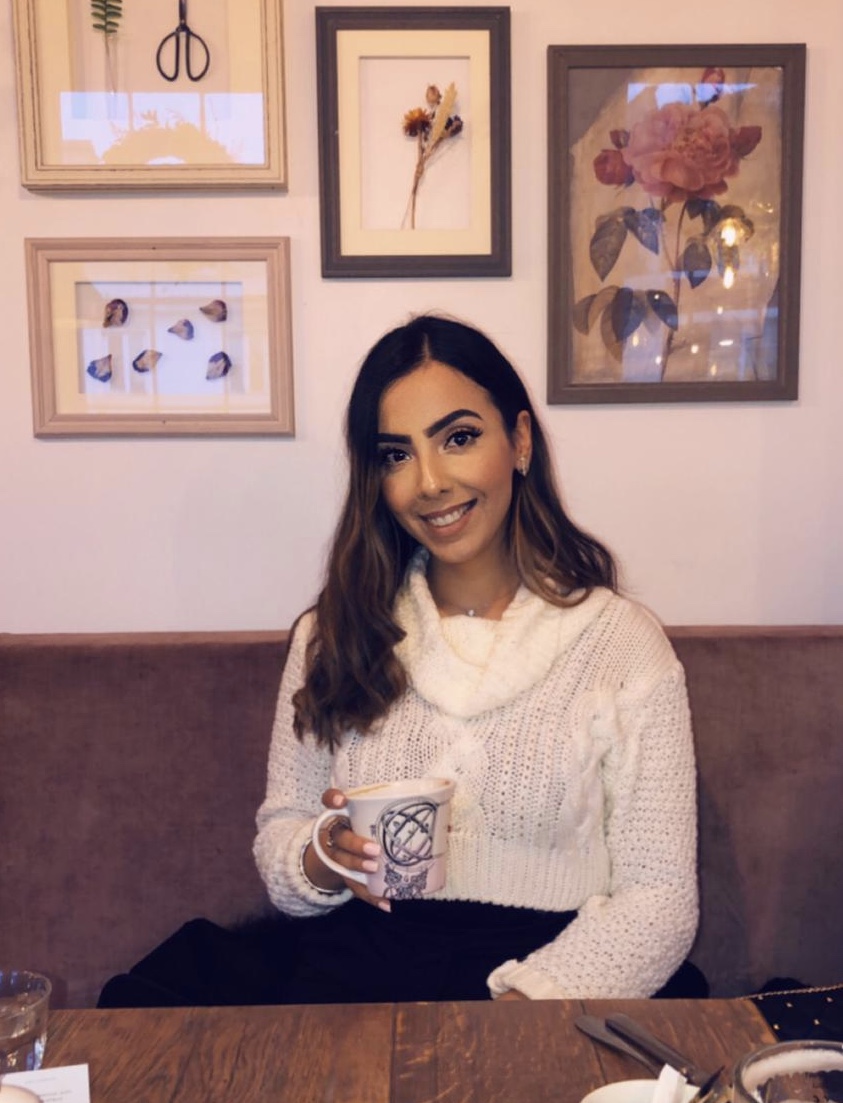 PhD Researcher, The University of Manchester
Be fearless and follow your dreams!
I carry out research exploring how romantic relationships impact physiological and psychological stress responses and symptoms in patients with Chronic Fatigue Syndrome (CFS).
WHY DID YOU CHOOSE THIS FIELD?
Being a first generation student and also a woman of ethnic minority, my passion for being a role model and following my dreams stemmed from wanting to help other women like myself. Reflecting on my experiences, it would have been encouraging to have a role models around from a young age, so hopefully I can be that for someone one day.

I chose psychology and biology as I have always found the interaction of the mind and body fascinating. During my time working as a student psychologist within the NHS, I had the pleasure of working with amazing professionals and learning all about the practice of clinical psychology. From here, my passion for making a difference within the field grew. Psychology is all around us and carrying out research in order to contribute towards making a positive change is something I am passionate about and hope to work towards.

All of my experiences, both personal and professional have led me down this path and I am eternally grateful for everything I have learnt along the way. I believe women can strive to achieve anything when they put their mind to it, and I hope I can inspire and encourage young scientists to be fearless and follow their dreams!
WHAT DO YOU LOOK AT & THINK, "I WISH YOUNGER ME WOULD HAVE KNOWN THIS WAS POSSIBLE?"
The one achievement that feels surreal is being awarded a scholarship with the Medical Research Council to complete my PhD. Looking back, this achievement would have seemed impossible a few years ago, but this in itself demonstrates that anything is possible when you are determined and passionate! I wish younger me believed that I could achieve anything I put my mind to.
WHY DO YOU LOVE WORKING IN STEM?
I love working in STEM because each day you are making a difference, no matter how big or small. Whether that is through practical work or research, the ultimate goal is to make a positive change. Personally, I wake up everyday excited about what I can learn and what research I will uncover, as this has the potential to make a difference. It is both the curiosity and excitement of what you can learn which keeps us going!
BEST ADVICE FOR NEXT GENERATION?
Be fearless and follow your dreams!
"Believe you can and you're halfway there."