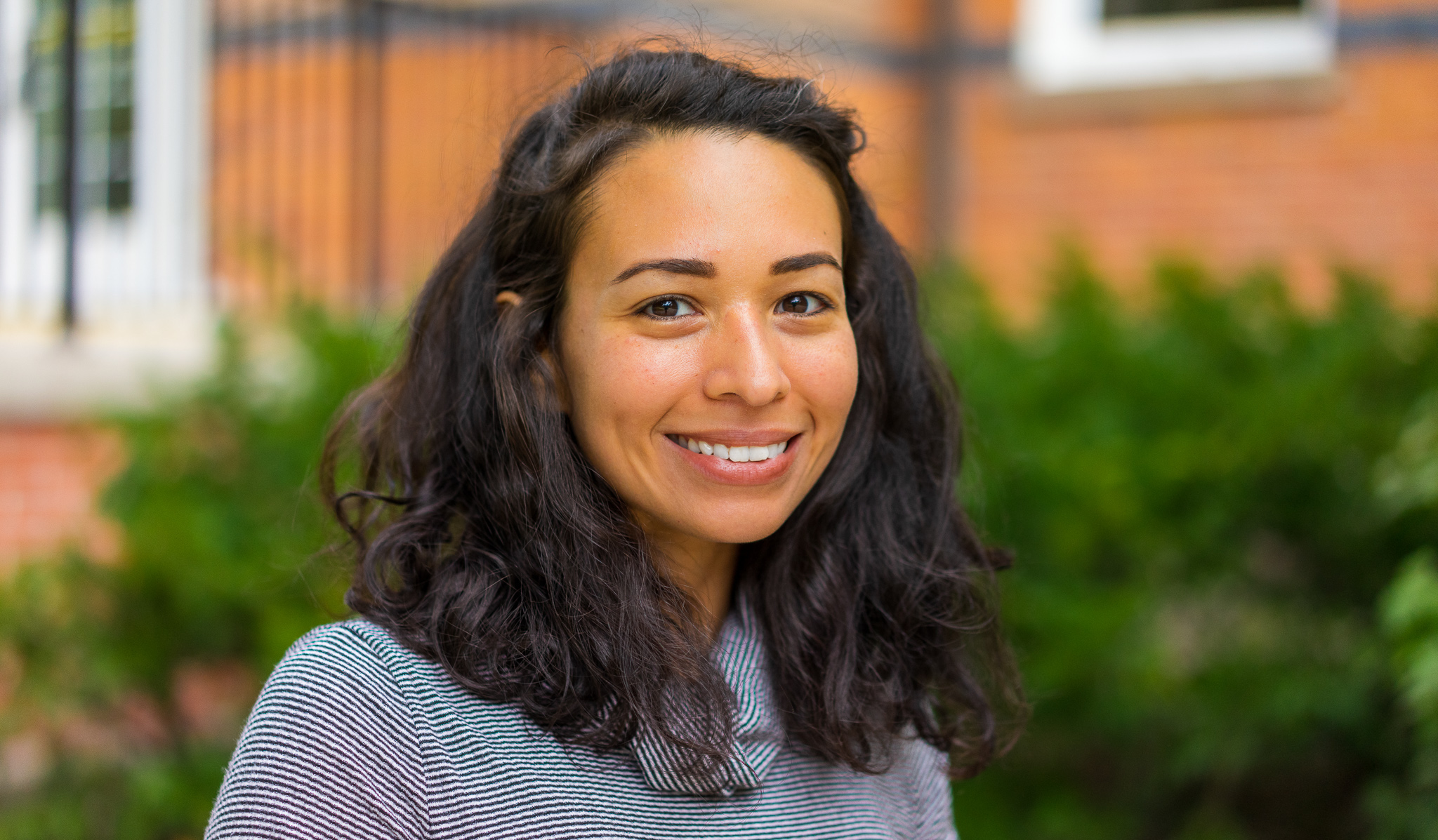 Research Associate & Ph.D. candidate, Michigan State University
Your ideas are innovative, different from others, and valid.
Generally, my research is centered on implementation science, health equity, and community-based efforts. In my role as a research associate, I am developing a project for child welfare agencies to utilize an evidence-based kinship navigator program to improve access among foster care families across an entire state in the Midwest. In my role as a Ph.D. candidate at my institution, my doctoral research is examining a case study of community-academic partnerships in public health. Here, I am applying social network analysis, community-based participatory principles, and mixed methods approaches. The purpose of this work is to demonstrate how collaboration between academics and community practitioners is necessary in order for us to make impactful change grounded in community-based efforts. My other lab work is focused on improving health service access to evidence-based practices among marginalized communities. Outside of my work, I advocate and fight for spaces to foster the professional development of women of color in my department; I volunteer my time with national divisions in my field to amplify the needs of underrepresented minority students in psychology in a variety of contexts that have resulted in workshops and resource distributions. In sum, I would describe myself as a social justice researcher, community psychologist, and advocate for real-world applications.
WHY DID YOU CHOOSE THIS FIELD?
I chose the field of community psychology because of its orientation to social justice values. Before entering my program, I was a general psychology master's level researcher in the field working directly with at-risk, school age children by delivering evidence-based programs to foster their reading development. Here, I experienced challenges in knowing that we would simply leave these children after having received the evidence needed to support our program. I did not think the research left enough to support these children in the long-run. I also worked as a technician at a psychological clinic, where I felt remorse for not having served populations with the highest needs: children in underserved areas, and communities of color with limited resources. During this time, I began to dislike the field of psychology, and explored several other disciplines, such as sociology, looking for something that was more meaningful and community-oriented to those in need.

During this time, I found a book at a thrift store from Seymour Sarason, one of the founders of community psychology in the U.S. context. The book was called The Psychological Sense of Community. One excerpt from this book had changed my perspective on research completely--

"Whatever the depth of understanding sought or the scope of the intervention undertaken, [the community psychologist] confronts these in community settings problems which reflect in varying degrees the dilemmas of change as they are determined by implicit and explicit traditions, existing practices, and the relation of the setting to the wider community. In their effort to produce and study change, they heighten the conflict between the old and new, between the security of tradition and the ambiguity of innovation, between the pull of the past and the push of the present."

In this book, Sarason emphasizes the role of social action in a variety of spaces extending beyond traditional academic settings. Upon reading the book, I looked further into the field of community psychology, found the national association (Society for Community Research and Action, Div 27), and began applying to doctoral programs across the U.S.

Many of my experiences and most salient identities have influenced my contribution to the field. My academic experience has forced me to research partnerships that extend beyond academic boundaries into community-based efforts that drive social impact more broadly, such as those seen in Flint. My experiences as a woman of color and underrepresented minority student have forced me to be active in student organizations, leadership meetings, and voice challenges that remain inherent in the field as a structure. The more I continue to grow as a professional and activist, the more reified my identity as a community psychologist.
WHAT DO YOU LOOK AT & THINK, "I WISH YOUNGER ME WOULD HAVE KNOWN THIS WAS POSSIBLE?"
I wish I had known more about academic spaces and how they possess "both the potential for true learning and profound corruption." I look back to when I was forced to filter myself in order to be accepted, but in removing my filters now, I have fostered meaningful ties with very few, but strong colleagues and friends. I wish I had known earlier that setting your own path (and not following others) will lead to everything you came here for in the first place.
WHY DO YOU LOVE WORKING IN STEM?
Community impact, science and community belong together for social action, I wake up for the movement.
BEST ADVICE FOR NEXT GENERATION?
Your ideas are innovative, different from others, and valid. To women of color in STEM, create your own seats at all tables. You are trailblazers.
"If you have come here to help me you are wasting your time, but if you have come because your liberation is bound up with mine, then let us work together."