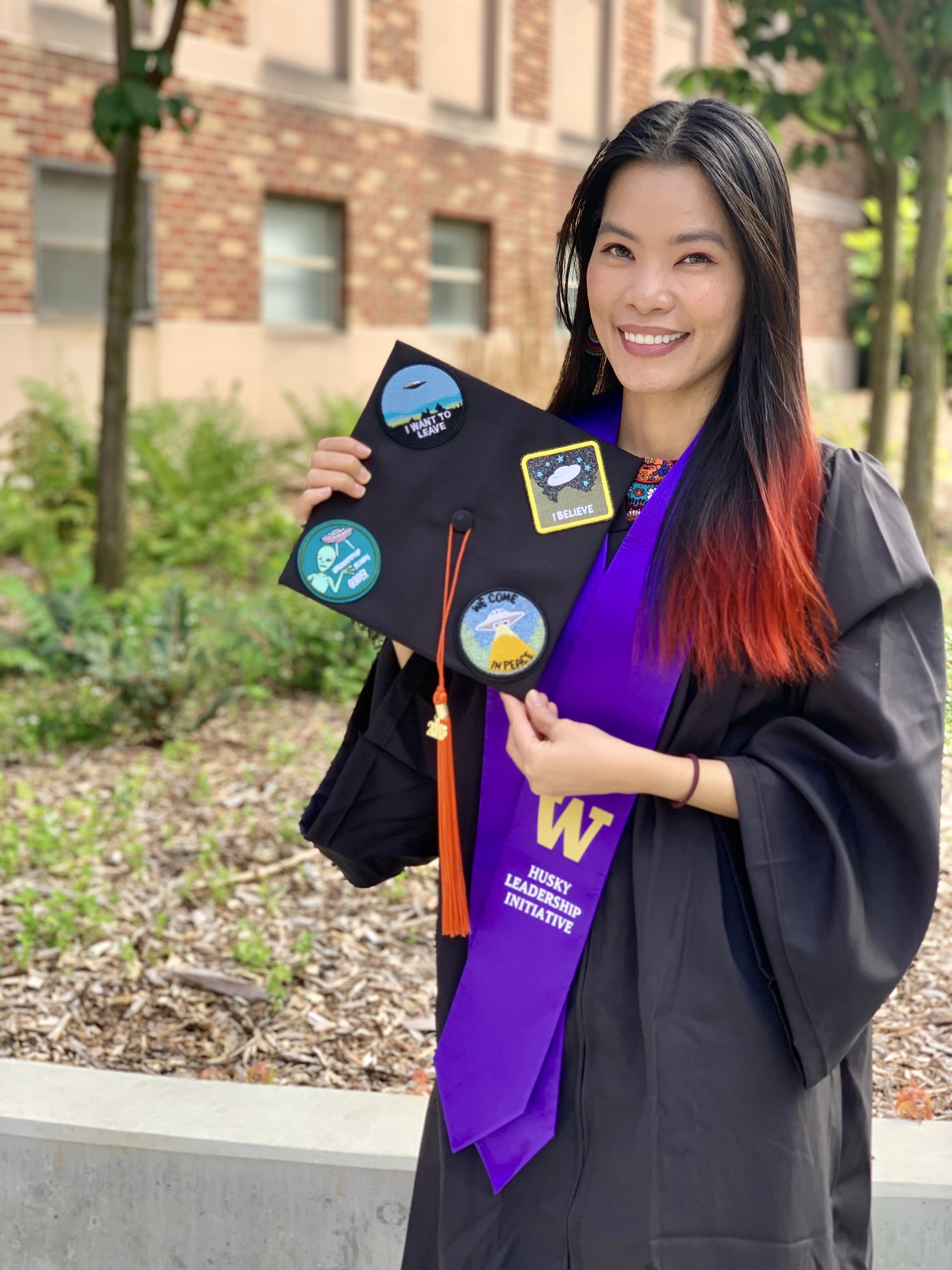 Environmental Engineering Undergraduate, University of Washington
STEM is a team sport. We need representation. We need you.
While going to school full time, I found my passion for giving back to the community, thus love mentoring the youth, especially first-gen, immigrant, BIPOC, female engineering, and transfer student. I used to teach STEM to indigenous and rural middle schoolers in Yakima, WA. I also mentored about 14 underrepresented students at the University of Washington to connect them to campus resources and set them up for success.
WHY DID YOU CHOOSE THIS FIELD?
When I first moved to Seattle, WA, I had a chance to take part in Tribal Journey, where I traveled in canoes from Edmonds, WA, USA to Vancouver, BC, CA. We were joined by various indigenous communities from all over the US. I learned the indigenous way of life, sustainable practices, as well as their beautiful culture. Since young, I have always been very conscious and appreciative of the living environment that I'm in. Joining the Tribal Journey had consolidated my decision to major in Environmental Engineering with a focus on building science.
WHAT DO YOU LOOK AT & THINK, "I WISH YOUNGER ME WOULD HAVE KNOWN THIS WAS POSSIBLE?"
I was born in Vietnam, growing up I only saw planes from a few movies left alone rocket and space travel. But I was aware of the rocket science and had joked with my close friend that I would love to be in the rocket or at least learn to become a rocket scientist one day. That was 10 years old me and my friend thought I was a lunatic. Fast forward to nowadays, we are talking not only about space travel but also about the colonization of Mars. I may not be a rocket scientist now but I know and support friends in the field, wholeheartedly. And I also know that it is possible to be a rocket scientist. The sky is the only limit, perhaps Martian sky, at least for the moment.
WHY DO YOU LOVE WORKING IN STEM?
Being an engineer will allow me to be a part of many projects that would have lasting impacts on people's lives and the environment. One of my favourite quotes from Chief Seattle is that we do not heritage the earth from our ancestors, we borrow it from our children. Thus, I have been inspired to leave the earth a better place than when I found it.
BEST ADVICE FOR NEXT GENERATION?
STEM is a team sport. We need representation. We need you. Only when we have everyone on board, then we can make decisions that benefit everyone
"Perhaps the only way to be both humble and ambitious is to be ambitious for the good of others" _John Hennessy