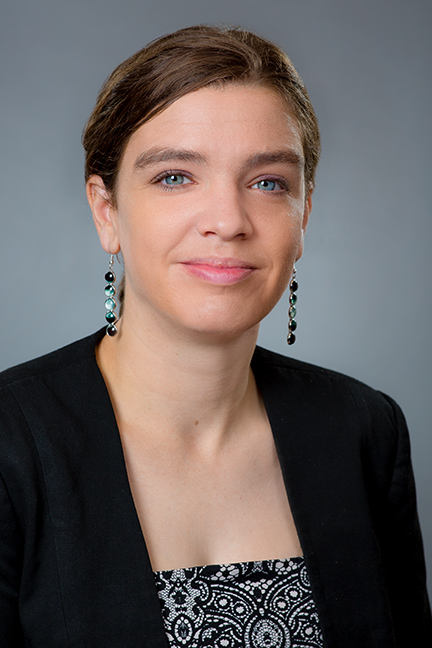 Senior Director of Policy, Satellite Industry Association
Find a problem that you want to help solve, and start to look into organizations working on the problem.
I am part of a trade association that represents more than 50 satellite-related companies. I am effectively the industry liaison to the US government, and work with regulators, Congress, and other government officials on behalf of industry to discuss new space policies and laws.
WHY DID YOU CHOOSE THIS FIELD?
I loved space as a small child, and initially was on track to become an astronomer. I started grad school in astronomy, but due to a combination of poor career prospects and a desire to do more than just program, I ended up switching to space policy. Space policy has been a wonderfully interdisciplinary experience; I have worked on more technical projects, involving simulations or systems engineering, and have also worked a ton with lawyers to make sure that policy issues are being translated from the engineering to legal side properly. It's led to adventures like explaining space debris to Congresspeople
WHAT DO YOU LOOK AT & THINK, "I WISH YOUNGER ME WOULD HAVE KNOWN THIS WAS POSSIBLE?"
Explaining space debris to Congresspeople and talking with Cabinet members about policy issues. I had no idea space policy was a thing until I was in astronomy grad school!
WHY DO YOU LOVE WORKING IN STEM?
I love being able to work with a wide range of people across disciplines on work that is impacting the future of humanity. Our remote sensing members help monitor weather, climate change, poverty, agriculture, deforestation, and more, and work on coming up with analytical solutions to revolutionize the responses in all of these areas. Our communications members are trying to bring connectivity to the entire world, so that everyone can be part of the digital economy.
BEST ADVICE FOR NEXT GENERATION?
Find a problem that you want to help solve, and start to look into organizations working on the problem. There are careers in STEM outside of traditional science/engineering that are equally as important that you may never have heard of-- you could be the NASA head of social media or be the person who negotiates space treaties with other countries. Work on as many projects as possible, whether it is through student competitions or online efforts (such as citizen science)-- these will provide skills that are helpful when you are looking for a job! If you like science/engineering, learn to code as early as possible, as coding will make you invaluable in your field.
"Imagination is more important than knowledge. For knowledge is limited to all we now know and understand, while imagination embraces the entire world, and all there ever will be to know and understand." Einstein