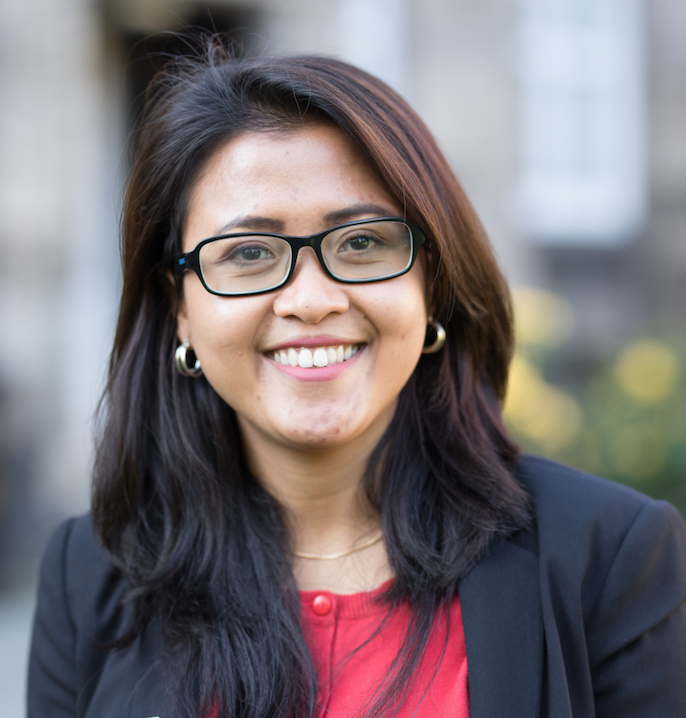 Researcher, Centre for Energy, Petroleum, and Mineral Law & Policy, University of Dundee
And - Visiting Lecturer, Universidade Eduardo Mondlane
Dream big and don't be afraid of entering new things in life.
As a researcher, I research on energy issues with an interdisciplinary approach. My research focuses on the energy transition and centres on economics, management, accounting and legislation. My current research projects included exploring the energy transition in Indonesia and comparisons with other island nations around the world. I have other research projects ongoing with team members in Mozambique, Indonesia, Germany and the West Indies. These research contribute to the energy development regionally and globally.
As a Visiting Lecturer, I am currently teaching two subjects related to the oil and gas industry for MSc Oil and Gas Management. My fundamental background was Accounting but this does not stop me to expand my knowledge and areas to energy sectors, and further, teaching on Oil and Gas Supply Chain Management and the Oil and Gas Project Development.
WHY DID YOU CHOOSE THIS FIELD?
I worked as an Accountant at Ernst & Young in Jakarta, Indonesia as my first career after graduating from my University. When there was a vacancy at one of oil and gas company, I applied and I was an accountant for 3 years there. I soon realised that I really enjoyed this industry, and would like to understand better from the economic perspectives rather than only from Accounting perspectives. Back to when I was child, I always dreamed of studying abroad ( I am Indonesian); not knowing what subject I would have pursued.
But then, having some experience working in the oil and gas industry, has made me consider to pursue a higher degree in oil and gas field. In 2012, I started my MSc in Oil and Gas Management at Coventry University, UK. A research I was doing in my master has led me into an idea to pursue a PhD. I received a scholarship, and I did my PhD in 2016 and finished in November 2019, will be graduating later this month (June) 2020. My PhD is about fiscal regimes, but doing a PhD is not only about the research topic, but also all the experiences beyond the PhD itself. I become more and more understand about global energy issues, and now it has become my interest, especially because it has also been one of the challenges that my country (Indonesia) is facing. I did think on my first and early second year of my PhD, that I was only being in Dundee for my PhD. I did not think I was competent enough to compete with men and other people from all over the world. But then, I started to open my self by applying different opportunities internationally, and I was transformed from a person who only knew about accounting to a person who has a passion on global energy issues.
WHAT DO YOU LOOK AT & THINK, "I WISH YOUNGER ME WOULD HAVE KNOWN THIS WAS POSSIBLE?"
Working internationally and teaching internationally. I never thought of it before, especially when I was young. Many of us - in my country, especially from village where I am from - would think all these were impossible. A younger me had heard about the ideas that "women should stay at home, and women do not need high education because they are only going to be a housewife" and "why do you want to do a Master? Why do you want to do a PhD? You are a woman, and you would find difficulties in the future because woman could never be a leader".
WHY DO YOU LOVE WORKING IN STEM?
First, it is based on science, and some part of science are evolving. There are always new theories, new ideas, new knowledge and new technology that we can always learn. Each of them contributes to our lives, both directly and indirectly.
BEST ADVICE FOR NEXT GENERATION?
Dream big and don't be afraid of entering new things in life. Believe in yourself. Each one step out from the comfort zone, is a one step towards a bigger thing.
"There are only two ways to live your life. One is as though nothing is a miracle. The other is as though everything is a miracle."
― Albert Einstein