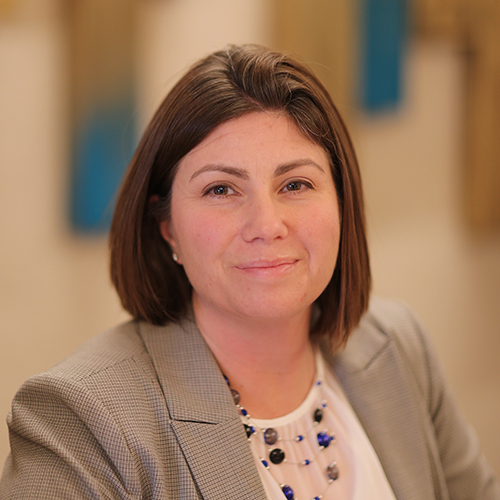 CEO, TGR Management Consulting
We help companies plan and execute on their technology goals.
On a day to day basis, I work with people and companies who have a technology vision but don't necessarily know how to get there. This could be a start-up technology company taking a product to market or an established company that needs to digitally transform to continue to grow. I help them evolve that vision by planning the steps to achieve it and then deliver on it.
WHY DID YOU CHOOSE THIS FIELD?
My Dad always liked technology and having the latest gadget/gizmo. I was in 4th grade, the mid-'80s, when my parents bought the family its 1st computer. We grew up learning word processing and some other basic DOS commands & operations. I was a marketing major in college and it wasn't until I took a computer science class as an elective that I fell in love. This class focused on using relational databases to understand large amounts of data. Big companies were just getting started at leveraging data for consumer marketing. It all just clicked for me and I saw a natural alignment between business growth and enablement through technology. So when I had the chance to get a Master's degree, I went right to computer science. I have a Master's in Information Systems Management with a double emphasis in Data Warehousing and eCommerce.
WHAT DO YOU LOOK AT & THINK, "I WISH YOUNGER ME WOULD HAVE KNOWN THIS WAS POSSIBLE?"
Starting my own company. I always imagined myself working in other companies, moving up the ladder more traditionally into a C-level position. In reality, I actually found that very limiting. My most cherished work experiences are those in which I'm building something from the start, working in multiple roles, putting order to chaos, and overcoming challenges. I would tell my younger self to seek out more of those opportunities and absorb anything anyone is willing to teach you. In my own company, I can do all those things, daily. I add value to my team, my company, and my clients, daily and its all because of those early experiences.
WHY DO YOU LOVE WORKING IN STEM?
There is always something new. STEM is a dynamic and rapidly advancing. It gives me both opportunities to learn and leverage technology in problem-solving.
BEST ADVICE FOR NEXT GENERATION?
Never stop learning. Continue to ask questions that help you learn, understand, and grow.
Some of us have great runways already built for us. If you have one, take off! But if you don't, it is your responsibility to grab a shovel and build one for yourself and those that will follow after you.
~ Amelia Earhart