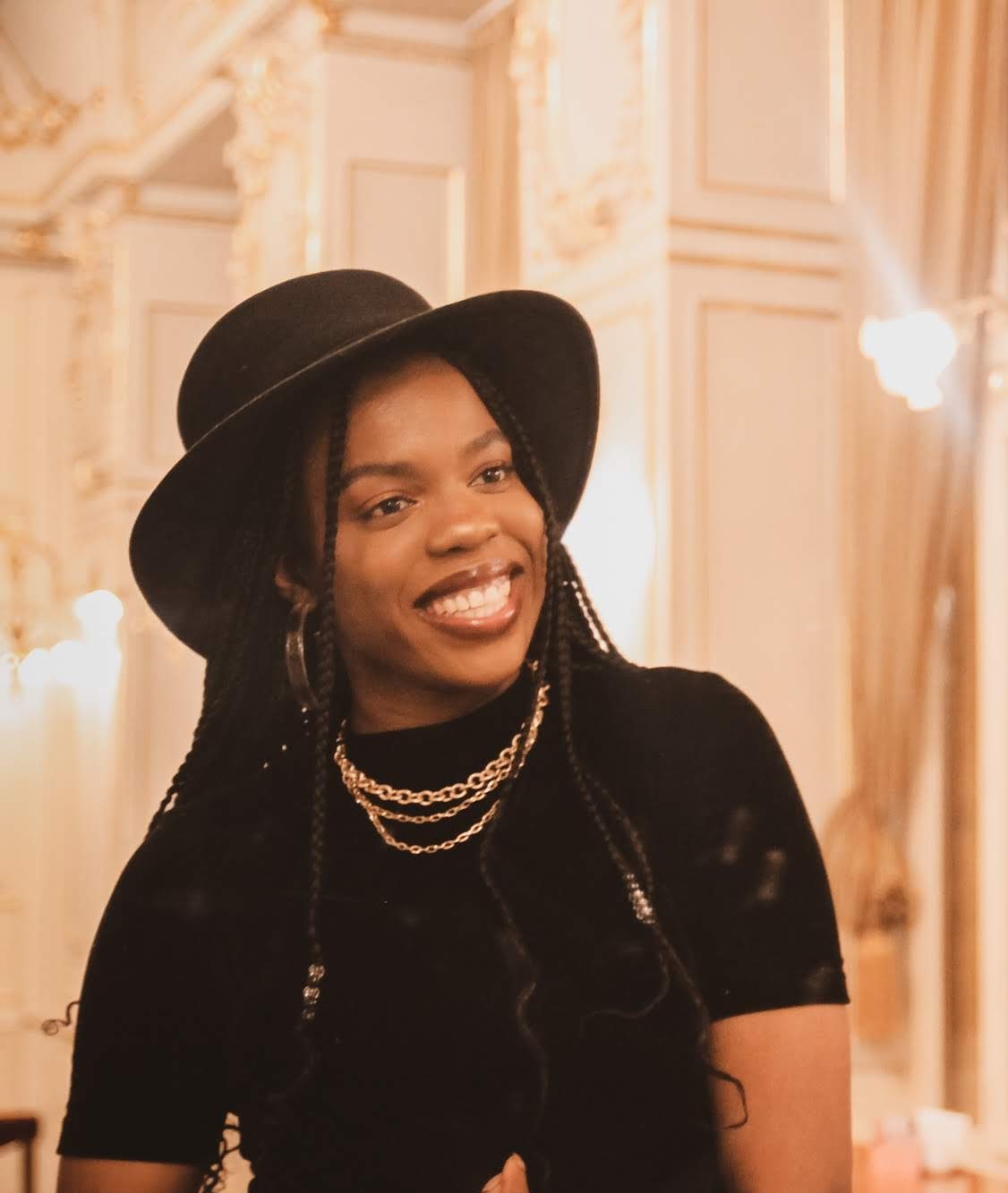 Medical laboratory assistant, Pathology Labs
You don't need a concrete game plan when it comes to STEM, as it's a vast field with a great number of possibilities.
I work in a lab that processes biological samples to aid clinical diagnosis for a number of tests. My role is to help the senior biomedical scientists do their job; this involves equipment maintenance, triaging incoming work, sending samples for external testings, delivering reports to clinicians and running analysers.

During the COVID19 pandemic, my lab extended its testing to also become a COVID19 testing facility, initially offering DNA testing for current infections and then extended to antibody testing.

In my very early scientific career, I encountered some hurdles that were undoubtedly due to being black and being a woman. Realising this, I founded the Black Women in Science (BWiS) Network to give women like me in STEM a space to express themselves, connect and be inspired.
WHY DID YOU CHOOSE THIS FIELD?
I studied Neuroscience at university for both my Bachelors and Masters so technically I'm a neuroscientist. I chose neuroscience as it seemed like a great middle-ground between my interests in biology and psychology. My passion for neuroscientific research was solidified during my Masters research project on blood biomarkers of dementia subtypes.

Upon leaving university, I was a neuroscientist who was frustrated in unemployment so ended applying for jobs with healthcare as I'm passionate about doing a job that will help people.

In terms of 'choosing' virology as a field, I would say that it wasn't much of a choice, I took a chance on something I thought I would be interested in, and it paid off!
WHAT DO YOU LOOK AT & THINK, "I WISH YOUNGER ME WOULD HAVE KNOWN THIS WAS POSSIBLE?"
Starting BWiS Network is something that I wish younger me knew that I was capable of as this was me taking a step outside of the 'norm' and not strictly following the medical timeline.

In "A Message from our Founder" on the BWiS blog, I wrote that "I remember being intrigued with science and its possibilities, but I didn't see how I fit into those possibilities"; and now that I've begun to make my mark in the scientific industry, I wish that I knew that I didn't have to fit into a mould so strictly to be a scientist. I am what a scientist looks like.
WHY DO YOU LOVE WORKING IN STEM?
I love working in STEM because I love to ask "why". I did not grow out of the questioning/investigating phase that children grow through and I still love seeking answers and testing hypotheses.

In my current job, I enjoy knowing that the work I do is contributing to people getting better clinical care.
BEST ADVICE FOR NEXT GENERATION?
For girls considering STEM:
Ask the questions that you think are 'dumb'. You don't need a concrete game plan when it comes to STEM, as it's a vast field with a great number of possibilities.

For girls in STEM already:
Be yourself and pursue your goals; and when you accomplish those goals, aim higher. Hear the 'no's but don't internalise them.
"Bring your best to the moment. Then, whether it fails or succeeds, at least you know you gave all you had."