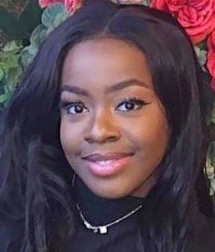 Cloud infrastructure architect, Cloud (IT), Amazon Web Services
Do not limit yourself. If you are passionate about STEM, you shouldn't be asking yourself why.
I work specifically within professional services so I help provide cloud computing services to clients. I'm a generalist in this field so it can involve aspects of Migration, DevOps, Artificial Intelligence, Machine Learning, Compute, the list goes on.
WHY DID YOU CHOOSE THIS FIELD?
I have always been inquisitive about technology for as long as I can remember. At university, I studied electrical and electronics engineering which is very broad, diverse, and has a huge chunk of it that's IT-focused. I found myself being drawn to the IT infrastructure modules, computer/software engineering modules. It was only logical for me to pursue a career in the IT space.
WHAT DO YOU LOOK AT & THINK, "I WISH YOUNGER ME WOULD HAVE KNOWN THIS WAS POSSIBLE?"
I am just 23, and I've been working for a tech leader in the field I chose a career path in for almost 2 years now. This is something I'm very proud of. However, that being said I never thought of or have looked at anything I have achieved as a far-fetched dream. I'm a strong believer that you should never limit yourself or you'll never know all the great things you can do.
WHY DO YOU LOVE WORKING IN STEM?
What excites me the most about technology is there's a million ways to skin a cat. There's always a new problem, service, solution. It's never boring and you find yourself being innovative even in the littlest ways. I love a challenge and being in an industry that challenges me to think, constantly learn and innovate is what I always look forward to.
BEST ADVICE FOR NEXT GENERATION?
A STEM degree is no different from any other degree in my opinion. Take away gender stereotypes, just think about what interests you and GO FOR IT! Do not limit yourself. If you are passionate about STEM, you shouldn't be asking yourself why. Ask yourself why not.
"If you're always trying to be normal you will never know how amazing you can be." - Maya Angelou.