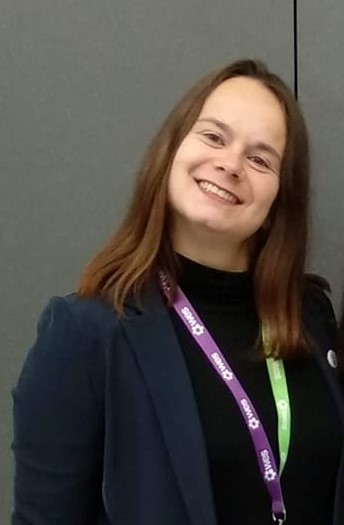 PhD Student, Chemical Engineering, Loughborough University
Don't put too much pressure on yourself. You don't have to change the world on your own.
I am working in a lab to develop a new method for producing biodegradable microparticles that are going to be used as drug delivery systems to treat cardiovascular disease (group of diseases related to the heart and blood vessels). The challenge is that I am using microfluidic devices, i.e. small devices with channels with dimensions at the micro scale (tens to hundreds of micrometres). I am responsible for making sure that four essential criteria are met: the particles need to be biocompatible (i.e. do not produce harmful products and/or stimulate an immune response in the body), uniform in size so the same quantity of drug is being encapsulated in each particle, they need to biodegrade at a target rate and the method of production should allow for large quantities of particles to be produced in a short amount of time. And of course, all of this while ensuring the cost effectiveness of this new approach compared to commonly used batch methods.
WHY DID YOU CHOOSE THIS FIELD?
I always loved physics and chemistry and really enjoyed the challenges math brought. I knew I wanted to go to university but wasn't sure what path to follow. Then when I was in high school, my mom, who was working with engineers on a daily basis, although not an engineer herself, advised me to have a look at engineering degrees and careers because she thought I would enjoy it. And she was right! What I really liked about engineering was that it was very much applicable to real life problems, was contributing to solving current global challenges and that is was multi-disciplinary, which meant I didn't have to choose what job I wanted to do right away and had a little more time to think about it. So, I went for a General Engineering degree (quite common in France) and specialized in Materials Engineering after few years. My engineering school in France was offering double degrees with UK universities so I enrolled for an MSc in Advanced Materials at Cranfield University. At that point, never would I have ever thought that I would be doing a PhD. NEVER. But I really got into research, and especially in bioengineering research, when I was doing my master's thesis. And that's how I ended up starting my PhD at Loughborough University right after the completion of my MSc!
WHAT DO YOU LOOK AT & THINK, "I WISH YOUNGER ME WOULD HAVE KNOWN THIS WAS POSSIBLE?"
I would say I was very lucky to have always had my family's support when it came to higher education and opportunities. They always encouraged me to do whatever I thought was best and to get as many experiences as possible. But I wish I had more confidence in myself and didn't wait for other people to confirm that I was good enough to do something I always wanted to do.
WHY DO YOU LOVE WORKING IN STEM?
I love working in STEM because I can see the impact STEM is making in the world and I am convinced that there is so much more that can be done. There is always room for improvement and everyone can contribute. Plus, there are so many opportunities out there, and if there is nothing for you, then create it!
BEST ADVICE FOR NEXT GENERATION?
Don't put too much pressure on yourself. You don't have to change the world on your own. Sure, sometimes huge breakthroughs happen but most of the time positive changes are slow. What matters is to start. Start thinking about a problem you think needs a (better) solution. One at a time. And then work towards transforming that idea into a reality. Don't forget to lift other women up with you on the way too, because that alone might be one of the things you'll be most proud of. Be confident, you've got this and don't let this dear imposter syndrome tell you otherwise!
"Don't listen to respond, listen to understand." Stephen R. Covey