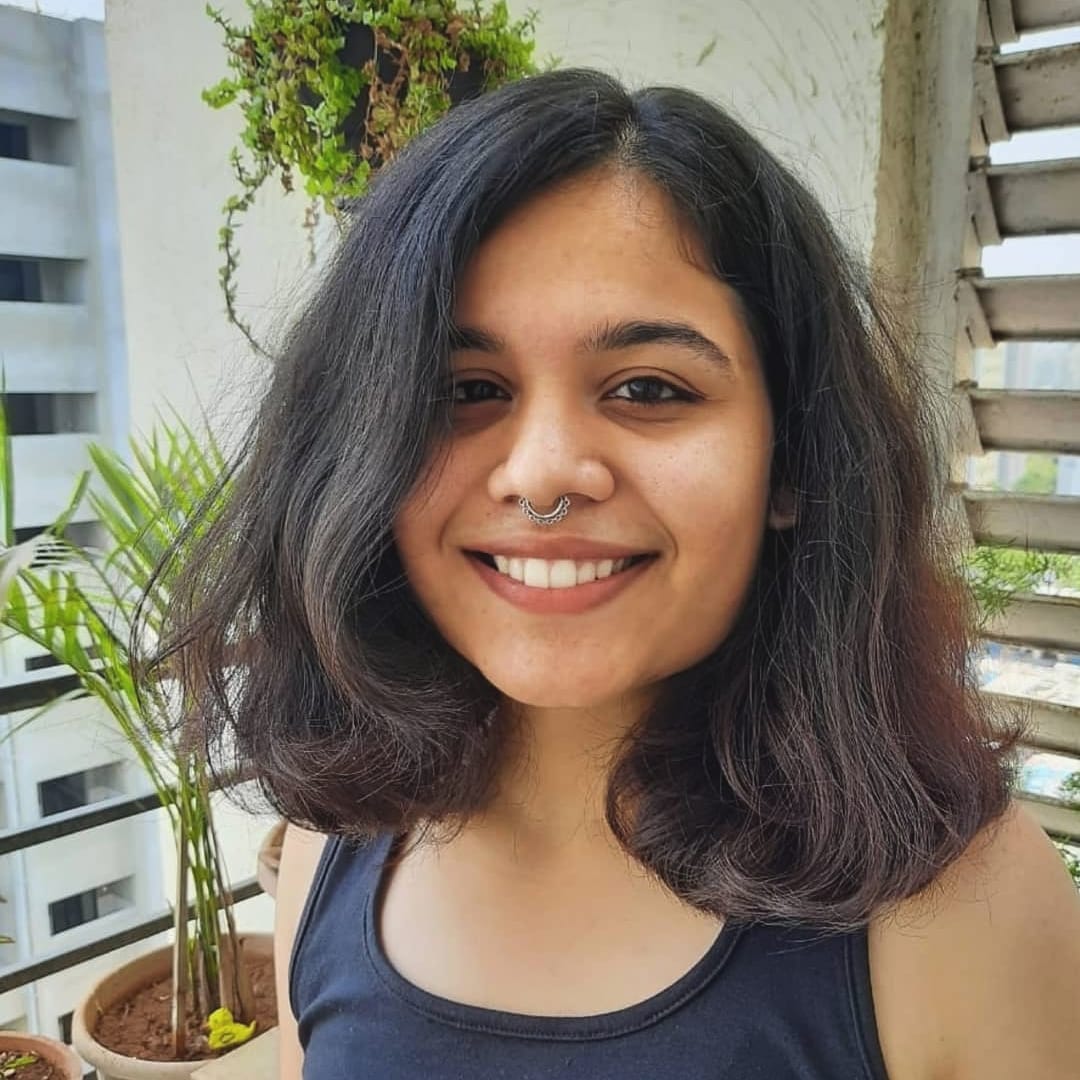 Bachelor's student, Fergusson College
STEM needs more women who are ready to create an impact on the welfare of society and empower and encourage other women to contribute as well.
My job is to continue being a lifelong learner who is passionate about science.
WHY DID YOU CHOOSE THIS FIELD?
Every person has that one epiphanic moment in their lives. I am waiting for mine.
Choosing biology over all other subjects was more of a gradual process that stemmed off from the personal experience that has changed my life considerably.
One day my mother was fine, and the next day she was diagnosed with breast cancer. It was quite a lot to digest as a 13-year-old who was not ready for such a big change.
Honestly, it turned out to be more of a calling for me to read about the disease in general and form a liking towards studying it. I was sure of one decision that I would need to make, though. I had to choose between treating a patient and finding a cure for the disease as a whole.
Everyone requires proof, an assurance to build trust. I have always felt this necessity to avail of authentication, or reasoning of sorts, to all of my ideas and theories ever since I consciously understood how to process my thoughts. One thing which has helped me to get even half a step closer to this pursuit of mine was asking questions.
I knew what I had to choose.
I am currently a sophomore pursuing my bachelor's degree with a major in animal sciences. A lot of experiences and episodes have shaped my choices and decisions. Throughout my journey of understanding my calling and channeling my passion, a lot of people and books have helped and inspired me.
My inclination has evolved as I was introduced to and exposed to more branches of science. After I started my higher secondary education, I developed a deep interest in genetics as well. I wish to study both cancer and genetics and incorporate other streams of science to find out how a tumor can be prevented from disturbing the normal functioning of a healthy human body.
Over the years I have realized that it is important to develop an interdisciplinary approach when it comes to tackling problems that call for an in-depth study of the issue at hand. I aim to use this approach to its fullest capacity.
WHAT DO YOU LOOK AT & THINK, "I WISH YOUNGER ME WOULD HAVE KNOWN THIS WAS POSSIBLE?"
The ability to connect and make myself heard.
I was an introverted teenager who found it difficult to spark up conversations or even carry them on. I am 20-years-old now, and I would like to go back in time and tell my 14-year-old self to express more and step out of her comfort zone.
Fortunately, I got the best deal when it came to being a part of a supportive family and encouraging parents.
I have started a science e-magazine, The Science Paradox, with two of my colleagues from university. That would have been just a dream if I had not communicated and shared my ideas with them.
Ever so often when one thinks about how much changes they can make just by talking to someone and skilfully sketching out their idea, it is incredible how much can happen as a result of that one conversation.
I think my younger self would be proud of how much I have achieved when it comes to connecting with people and sharing my ideas with many more.
WHY DO YOU LOVE WORKING IN STEM?
I am not entirely working in STEM. As a sophomore student, I think I have just reached the tip of the iceberg. Science needs a passionate learner to pursue it. I wake up every day looking forward to exploring more of what that iceberg is made of.
BEST ADVICE FOR NEXT GENERATION?
As a girl who is still new in this field, I would like to talk to more scientists and professionals who can help me take a walk through STEM as a career option, and share their experiences and stories. STEM needs more women who are ready to create an impact on the welfare of society and empower and encourage other women to contribute as well.