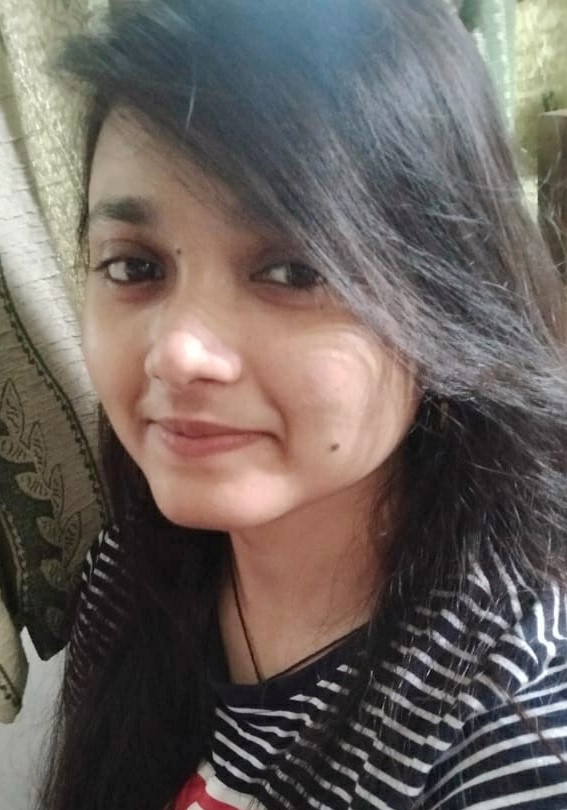 PhD Research Scholar, Central University of Jharkhand
Even though it is a challenging field and might require a lot of patience, it actually is wonderful.
I am a PhD candidate pursuing my research in Drosophila Genetics and Cell Biology. My research focuses on characterizing the Drosophila Muscle Development, genetically. My research aims to find out how integrins and some associated proteins are playing their role in Drosophila Myogenesis. The findings might lay a groundwork for future studies in human myopathies or muscular disorders.
WHY DID YOU CHOOSE THIS FIELD?
My research is actually an extension of my Master's dissertation thesis. I really had no such plans initially, to join the research field. However, during my dissertation period, I entirely fell in love with what I was working with (the topic, those experiments, those long hours in the lab..everything). I never got bored or tired with the hard work. I was enjoying every moment of it and knew that it is in this field where I want to see myself in the future years. Thankfully, I could clear the entrance exam and join the lab as a Research Scholar.
WHAT DO YOU LOOK AT & THINK, "I WISH YOUNGER ME WOULD HAVE KNOWN THIS WAS POSSIBLE?"
Being an excellent student, I was very rigid to pursue Medicine, when I was young. However, things did not happen as I chalked them out. The failure of not getting into a medical school made me believe that the world has ended and I suffered from Depression. It took two years to me, to come out of that phase. Things took turn when I joined the Integrated B.Sc-M.Sc Program in Life Sciences. I fell in love with the curriculum and as said earlier I am absolutely enjoying my PhD journey now. I really wish the younger me was not so rigid on myself. I wish the younger me knew, that failures are not bad and God makes no mistakes. I wish the younger me knew then that the world never ended that day.
WHY DO YOU LOVE WORKING IN STEM?
I love Life Science. I just simply love my research work. Each day I look forward to know and train myself with and perform those numerous techniques and experiments. Most importantly I am absolutely in awe and in love with how Drosophila is being used as a model organism in performing such wide variety of experiments in so many different branches of Life Science. I have developed a wonderful bond with these insects in my lab. And Genetics is really fun.
BEST ADVICE FOR NEXT GENERATION?
Even though it is a challenging field and might require a lot of patience, but it actually is wonderful. STEM can answer your questions and make you discover newer, better things ahead. You will love when you know how STEM is related with those little things in everyday life, which we always have been curious with.
"There are moments when tribulations occur in our lives, and we cannot avoid them. But they are there for some reason."- Paulo Coelho