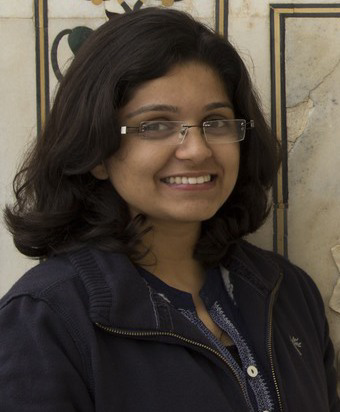 PhD Scholar, Indian Institute of Technology
Follow your interests and curiosities.
Being a PhD student in the field of Electrical Engineering, I get to work on interesting experiments every day. I get to decide my thesis topic, plan my research and design my experiments. So basically, it is an independent work. My day in the lab is filled with work, coffee breaks and chitchat.

For my thesis, I am designing sensors that use microwaves (yes the ones used in a microwave oven) to measure different data. It sometimes gets to me sometimes when the experiments do not work. But then again is it even fun if it works in the first try?
WHY DID YOU CHOOSE THIS FIELD?
Since my childhood, my father (an engineer with a PhD) has always been a huge inspiration for me. He has always pushed me towards achieving whatever I wanted to achieve. He believed that staying away from home builds character and personality. At 17, I was the first girl in our family to go to another city for college. So after graduation when it came to me getting a job or applying for PhD, I followed in his footsteps and chose the latter. I am happy that I took this decision. I aspire to be an accomplished researcher and professor as he is.
WHAT DO YOU LOOK AT & THINK, "I WISH YOUNGER ME WOULD HAVE KNOWN THIS WAS POSSIBLE?"
I come from a small city in India that still does not have an airport. As a young girl, I never thought about myself leading a group of people. I had always seen male representation and leadership. So I would hesitate to take positions of responsibility and whenever I did, I would not have the confidence. But the moment I joined college, it all changed. I could see that my peers noticed something in me, I got to interact with my senior females who were strong and opinionated women. That gave me the confidence to undertake leadership roles and I still am doing it. With the help of my fellow colleagues, I started an (IEEE) Women in Engineering group in my grad college. I wish my younger self was as confident about herself as I am now.
WHY DO YOU LOVE WORKING IN STEM?
I am in awe of the sheer ability of a mathematical equation or an experiment to explain complex phenomena in a simplified manner. Working in STEM is like waking up to surprises every day. Each day is new learning and I love every part of it. In addition, research in STEM has a big role in advancing the lives of everyone on earth. It is exciting to being a part of this.
BEST ADVICE FOR NEXT GENERATION?
Follow your interests and curiosities. It is 2020 and career is no more marked with gender.
"Be less curious about people and more curious about ideas." - Marie Curie