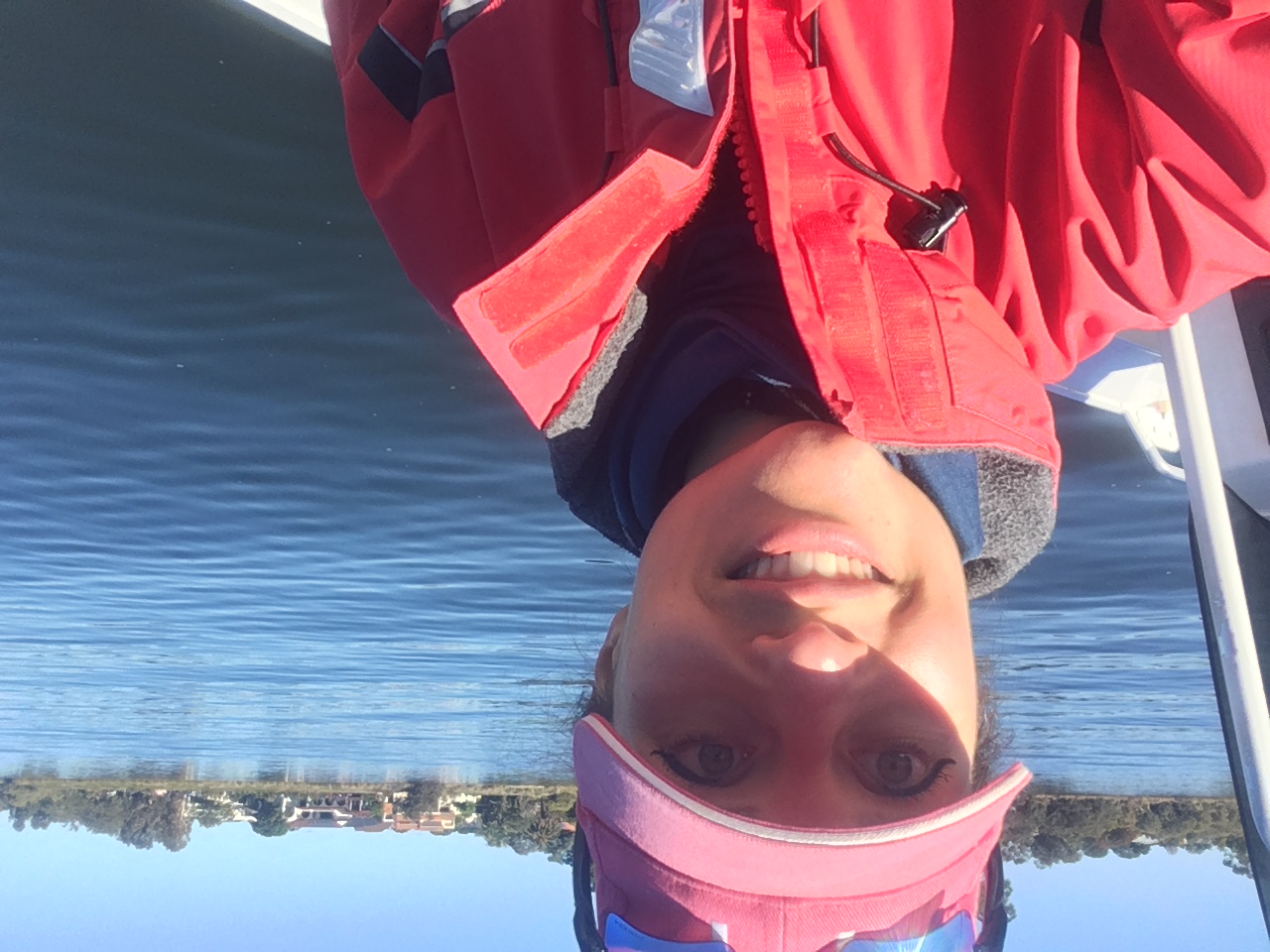 PhD student, Murdoch University
Be yourself. STEM means understanding the world around you.
I research the impact of human activities (tourism, energy exploration such as oil and gas industry but also renewable industry, fisheries, etc.) on marine mammals. My work aims to merge ecological data with social data because to minimise our impact on the ocean we need to consider the social values and economic importance of these activities.
WHY DID YOU CHOOSE THIS FIELD?
I have always been interested in animal behaviour, I had plenty of rescued pets growing up and I used to sail with my dad who shared with me his passion for the ocean. However it was during my second year of University when I realised my future was not on dry land. I attended a conference in Canada (the other side of the planet from where I was living) where I listened to a mesmerising plenary on culture in whales. I was hooked. I walked to the professor and told him I wanted to work with him (which eventually I did few years later). I second guessed my decision a lot while moving from countries to countries looking for opportunities that while amazing, kept me away from the family and friends but I don't regret it. Every time I look at the Sea, I know is where I belong. My journalism career, my passion for Greek mythology and my interest in languages and story telling are simply added bonus that allow me to better share my work.
WHAT DO YOU LOOK AT & THINK, "I WISH YOUNGER ME WOULD HAVE KNOWN THIS WAS POSSIBLE?"
I grew up with in a very supportive family, I'm blessed in that regards. While I always worked multiple jobs and gave up holidays to volunteer in research projects, my family always told me that everything is possible if you work hard enough to achieve it. It is a big responsibility but younger me never thought of something as "impossible". I wish I would have known before that many many interests and skills were a resource and not something to be ashamed of. As becoming a scientist is a hard and competitive endeavour, many are absolutely obsessed with it while I wasn't. I never had a very "mathematical mind" and I excelled at literature more than geometry or physics. I wish I knew that is ok, actually is better than ok, is good. The world need multitalented people that can bridge the gap between "lab science" and the public.
WHY DO YOU LOVE WORKING IN STEM?
Discovery. I have an endless curiosity, I was the annoying kid that always ask WHY. I love to learn new things every day and to be on the ocean as much a I can, although realistically, data collection is just a small part of my job, most of my time is spent at my computer trying to make sense of complex statistical modelling. I also like to share, to tell stories and a marine biologist always has story to tell!
BEST ADVICE FOR NEXT GENERATION?
Be yourself. It sounds like a cliche but it is important to realise that you are unique and your point of view matters. You can like transformers and Star Wars and orange paint nail and high heels. STEM is more than math or a lab coat. STEM means understanding the world around you.
I have two: "Action speaks louder than words but not nearly as often." - Mark Twain
"You cannot get through a single day without having an impact on the world around you. What you do makes a difference, and you have to decide what kind of difference you want to make." - Jane Goodall