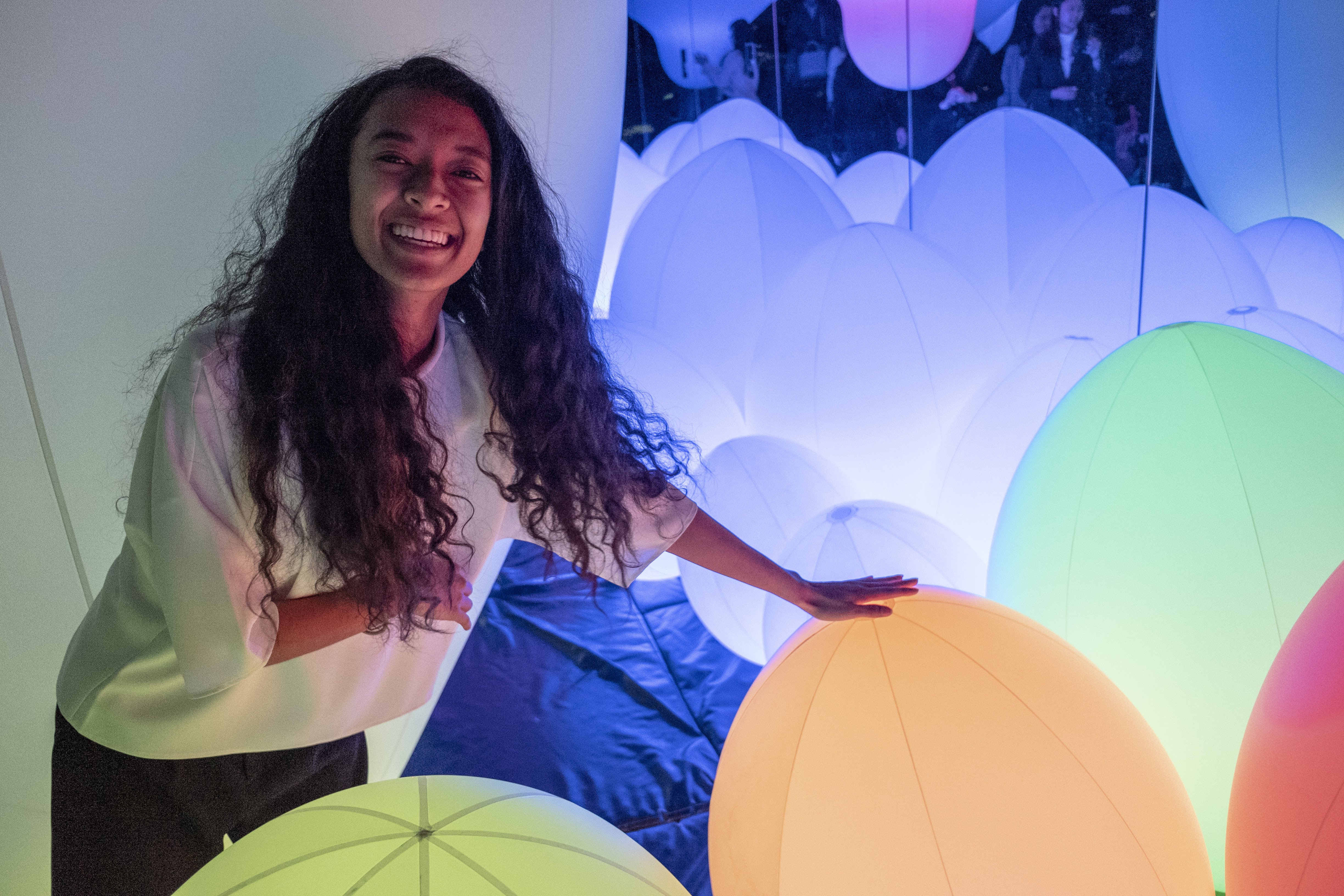 Research assistant, EIT Climate-KIC
Find a solid group of supportive people.
I work to fight climate change at the boundary between science, policy, and communication. My role can be divided into three main topics.

One aspect of my job involves collecting ideas from people of diverse backgrounds, including scientists, government workers, business owners, and the general public, and turning them into data visualisations for European policymakers to consult when making decisions on climate policies in the EU.

Another aspect of my job is my involvement in a climate service project in Tanzania, Zimbabwe, Ghana, and Uganda that uses machine learning to predict the impact of climate change in these countries so that farmers can protect themselves against damages to their farms. The project aims to strengthen food production and security across Africa and Europe by empowering farmers, particularly women farmers, with climate information so their livelihoods aren't destroyed.

The final aspect of my job is pure science communication. I write news articles, case studies, and reports on the latest climate innovations in Europe. Most of my writing is related to the decarbonisation of Europe, the transition to a circular economy, and projects on using land in Europe more sustainably, i.e. for food production, reforestation, infrastructure, natural resource extraction, etc.
WHY DID YOU CHOOSE THIS FIELD?
For as long as I can remember I have been interested in the environment. I grew up in Canada, where nature is pretty much at your doorstep. My introduction to sustainable living started off simply as a rule in my house not to waste anything.
Do not take more than you can eat.
Do not leave anything on that you are not using.
Do not buy what you do not need.
While this rule was not explicitly related to the changing climate, it did give me a sense that everything is limited and you should never take anything for granted.
Studying climate science and ethics in university made it very clear to me that climate change one of the most dangerous and urgent challenges the world faces, and I want to contribute to finding the solution.
WHAT DO YOU LOOK AT & THINK, "I WISH YOUNGER ME WOULD HAVE KNOWN THIS WAS POSSIBLE?"
I wish younger me would have known it was possible to present their original ideas to an audience of more than 50 people without having a nervous breakdown. Public speaking was my absolute worst fear, and I was constantly afraid that nobody cared about my ideas because I wasn't an "expert". That is absolutely not true, any new perspective is valuable, particularly if it is coming from a voice not normally heard in the conversation (women, people of colour, etc.). My advice for public speaking: practice presenting silly topics to your friends!
WHY DO YOU LOVE WORKING IN STEM?
I love that I can learn something from everybody I meet. The STEM world is full of interesting, creative, and intelligent people with ideas about everything you could imagine.
BEST ADVICE FOR NEXT GENERATION?
Find a solid group of supportive people. Being a woman in STEM is not always easy and there will be bad days when you are discouraged. Make sure you always have at least one friend to help pick you up - make you tea, tell you you're great, give you a hug. It really makes a world of difference.
"All you need to do is organize your butterflies."
― Dorothy Height