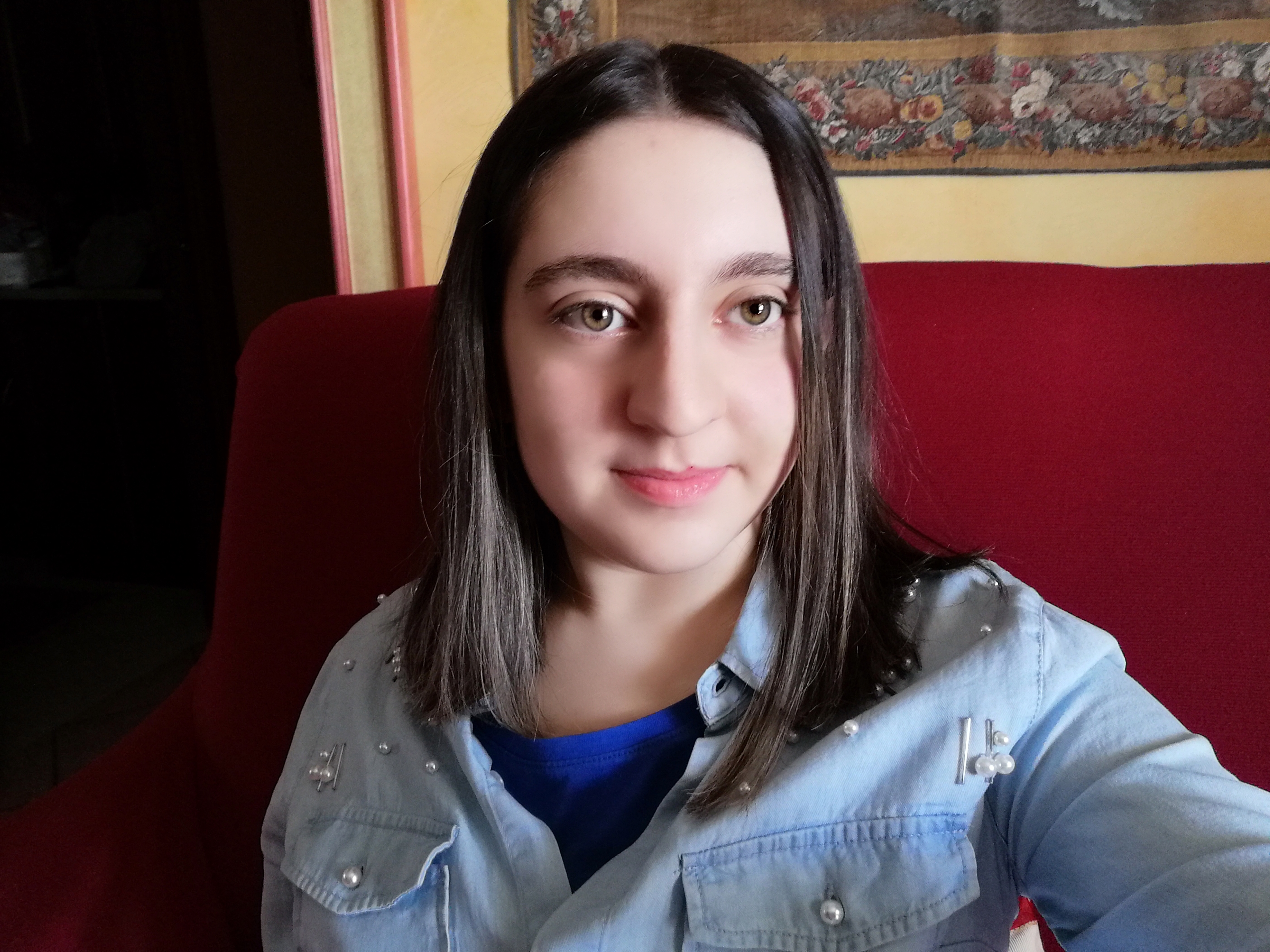 I'm studying to get a diploma and to become an astronaut.
Why did you choose this field?
I want to be an astronaut since almost one year when I heard Paolo Nespoli speech in a conference and since that moment my future plans have changed. Paolo told about the emocions before and after the flight and I started to say "I also want to be an astronaut". Since then I've got better marks at school,train hard and give passion in a lot of things I did. I didn't let my passions like singing, piano, act and capoeira but this summer I also started to study for a scuba diving license and in the future I would also like to do others activities that will give me more possibilities to make my dream come true. I didn't tell to my family my dream, but only to people that I can trust because I think they wouldn't understand and would say to me it is impossible in fact they aren't passionate about space. I just think it is difficult but not impossible.
What do you look at and think, "I wish younger me would have known this was possible"?
I would like that my dream to be an astronaut was started earlier because I was very afraid of space and I thought it was very boring. Starting to dream to be an astronaut is just an achievement for me because it makes you become a better person every day
Why do you love working in STEM?
I love stem because it is very mysterious and you never finish to learn. I wake up looking forward to the day I will apply to become an astronaut
Best advice for next generation?
Always follow your dreams and train hard because nobody will do it for you
Inspo quote / fun fact / role model
Don't ask "why it si happening to me" but ask "what is teaching me"