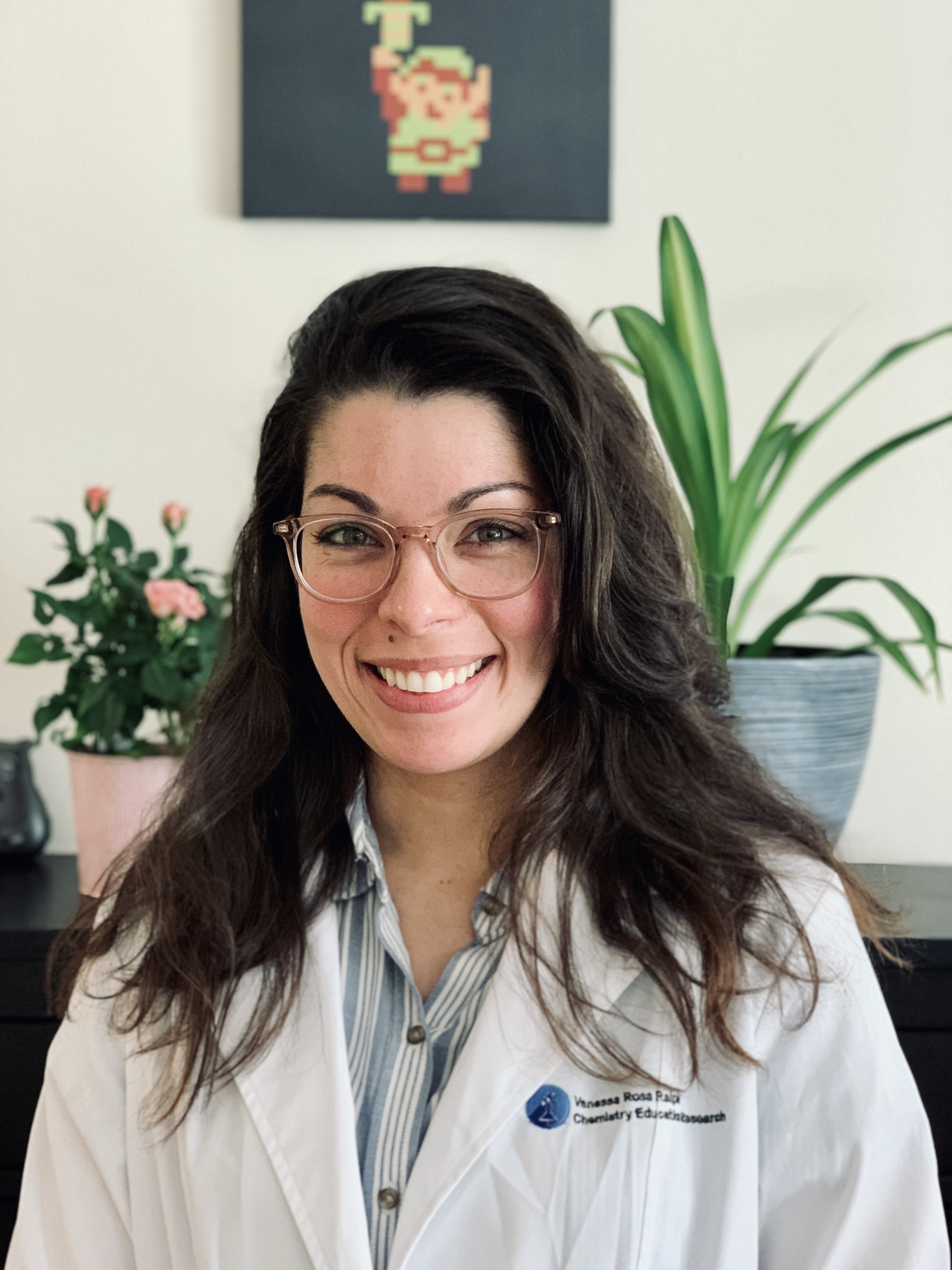 Vanessa Rosa Ralph (Santos)
Research Associate, University of Wisconsin-Madison
There is power in numbers, and when we march together, we can make change.
My job is to study how people learn and how we measure learning in college-level chemistry courses. The objective is to evaluate whether what we assess is valuable and whether we can broaden participation in STEM by assessing what matters in a discipline.
WHY DID YOU CHOOSE THIS FIELD?
I am a first-generation American and first-generation college student. I had no idea that a doctorate of philosophy (or Ph.D.) existed or that graduate schools in the sciences pay students a stipend to attend. After falling in love with teaching but seeing how horribly teachers in America are treated, I decided to get a Ph.D. in discipline-based education research (DBER) where scientists of a discipline study how students learn in their respective discipline (for me, chemistry).
WHAT DO YOU LOOK AT & THINK, "I WISH YOUNGER ME WOULD HAVE KNOWN THIS WAS POSSIBLE?"
Surviving abuse and neglect in childhood and the social inferno that is high school, overcoming misogyny and racism to excel in a field in which I was sorely underrepresented, excelling as a young mom in graduate school.
WHY DO YOU LOVE WORKING IN STEM?
I love teaching, reading, thinking, writing, and analyzing the data of chemistry students and their learning environment so much that I can't wait to get to work most mornings. On the hard days, what keeps me moving forward is knowing that (right now) many colleges test facts and math skills that are not valuable to participating in STEM. By testing these types of skills, they limit participation in STEM to those who had enriching math education experiences. I want to both ensure all students get these experiences and test students on their chemistry, no their math to broaden participation in STEM and also advance how students are prepared for STEM-adjacent careers.
BEST ADVICE FOR NEXT GENERATION?
Know that when a majority-identifying person says something offensive to you, they don't see the tremendous privilege they've been afforded. Instead, they see you as a threat as your exceptional success in the face of adversity undermines their mediocrity. Identify those people early and, if your career can withstand it, avoid them. Ignore them and find ways to amplify the voices of minority-identifying persons around you. Lift them up. There is power in numbers, and when we march together, we can make change.
" Embrace imposter syndrome.

Revel in the fact you have fooled everyone.

You are a Trickster Goddess.

You are the Imposter Child for Deception and Clever Ruses." @EliLizzieLizbet