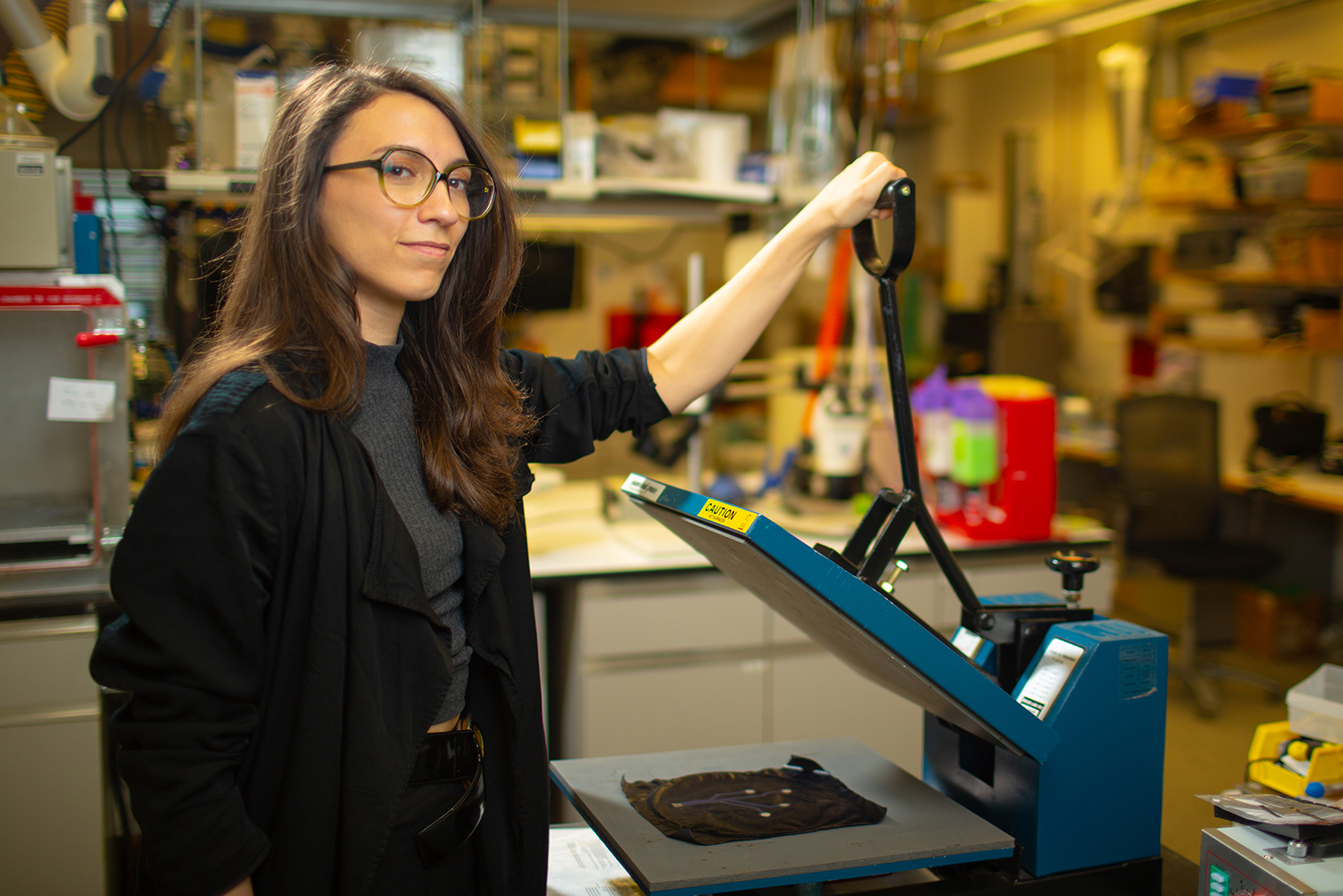 Materials science & mechanical engineering doctoral candidate, Harvard University
Explore as many different areas of STEM as you are able to.
I work on developing active textiles (or fabrics) for wearable robots. These textiles include sensors (components that can detect changes) and actuators (components that move) and can be integrated into robots that are like our everyday clothing.
WHY DID YOU CHOOSE THIS FIELD?
I actually began my career as a fashion design student, but I wanted to make clothing that can do even more for the wearer (beyond remaining static and passive). I started learning more about the materials clothing is made from and got deeper and deeper into the science.
WHAT DO YOU LOOK AT & THINK, "I WISH YOUNGER ME WOULD HAVE KNOWN THIS WAS POSSIBLE?"
I never would have expected to be doing a doctorate in science so this is an achievement that seemed impossible. When I was younger I shied away from science; I didn't see a lot of people like me as scientists and hearing the technical jargon scared me because I didn't know what I meant. STEM is about learning and no one is expected to know all of the answers all of the time; part of the fun is figuring things out. Coming to science from a different background, although challenging at times, was not impossible--having a different perspective helps me to solve problems in a unique way.
WHY DO YOU LOVE WORKING IN STEM?
I love working in STEM because everyday I learn something new and use a variety of skills (from designing experiments and analyzing data to producing videos and drawing schematics). I wake up looking forward to conduct my research because I know no two days will ever be the same.
BEST ADVICE FOR NEXT GENERATION?
I would say that you should explore as many different areas of STEM as you are able to by doing activities, watching videos (thank you youtube!), or engaging with scientists (you'd be surprised who would respond to a curious email). STEM is a vast and diverse collection of areas and the only way to learn what fits your interests and skills best is to explore.