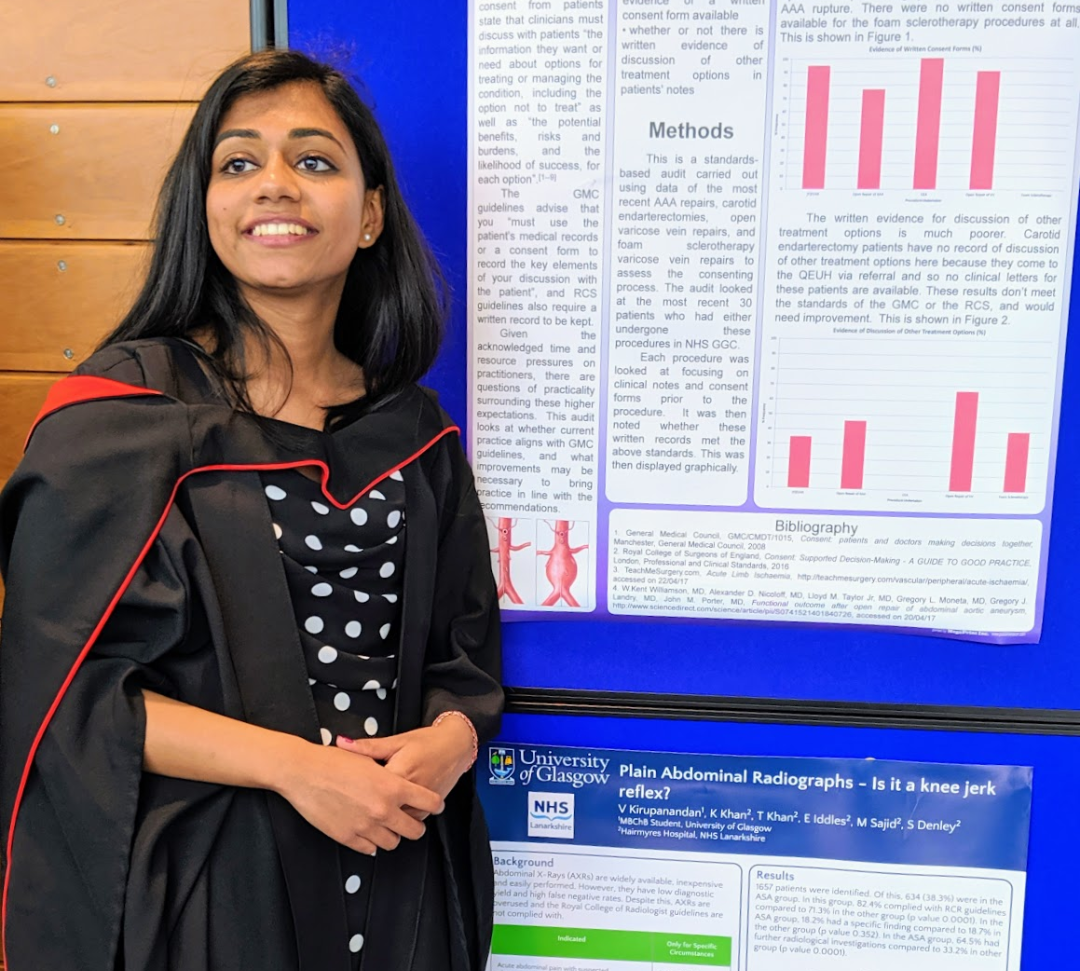 I'm a junior doctor - I work in hospitals, treating patients, and trying to get people better, home and happy.
Why did you choose this field?
I like making a positive impact on other people's lives. I also am a big fan of public health and a more of an upstream approach to solving health inequalities. I work with an NGO, the National Council of Women, and represented them at the United Nations last year in New York. Gender inequality is prevalent in healthcare as well. My parents migrated to England from Sri Lanka before I was born, and I went back two years ago and worked in a hospital there for a month - it really helped emphasis the importance of good universal healthcare and diminishing health inequality gaps between rural and urban communities.
What do you look at and think, "I wish younger me would have known this was possible"?
Attending the Commission on the Status of Women at the United Nations last year - I never thought I would have the opportunity to meet so many like minded people from around the world and learn about different perspectives on a global scale.
Why do you love working in STEM?
I like understanding pathophysiology and the science behind disease progression, as well as how treatments work.
Best advice for next generation?
Get in touch with older people established in their field to gain experience and don't be afraid to be vocal about what interests you.
Inspo quote / fun fact / role model
"I am no longer accepting the things I cannot change. I am changing the things I cannot accept." Angela Davis