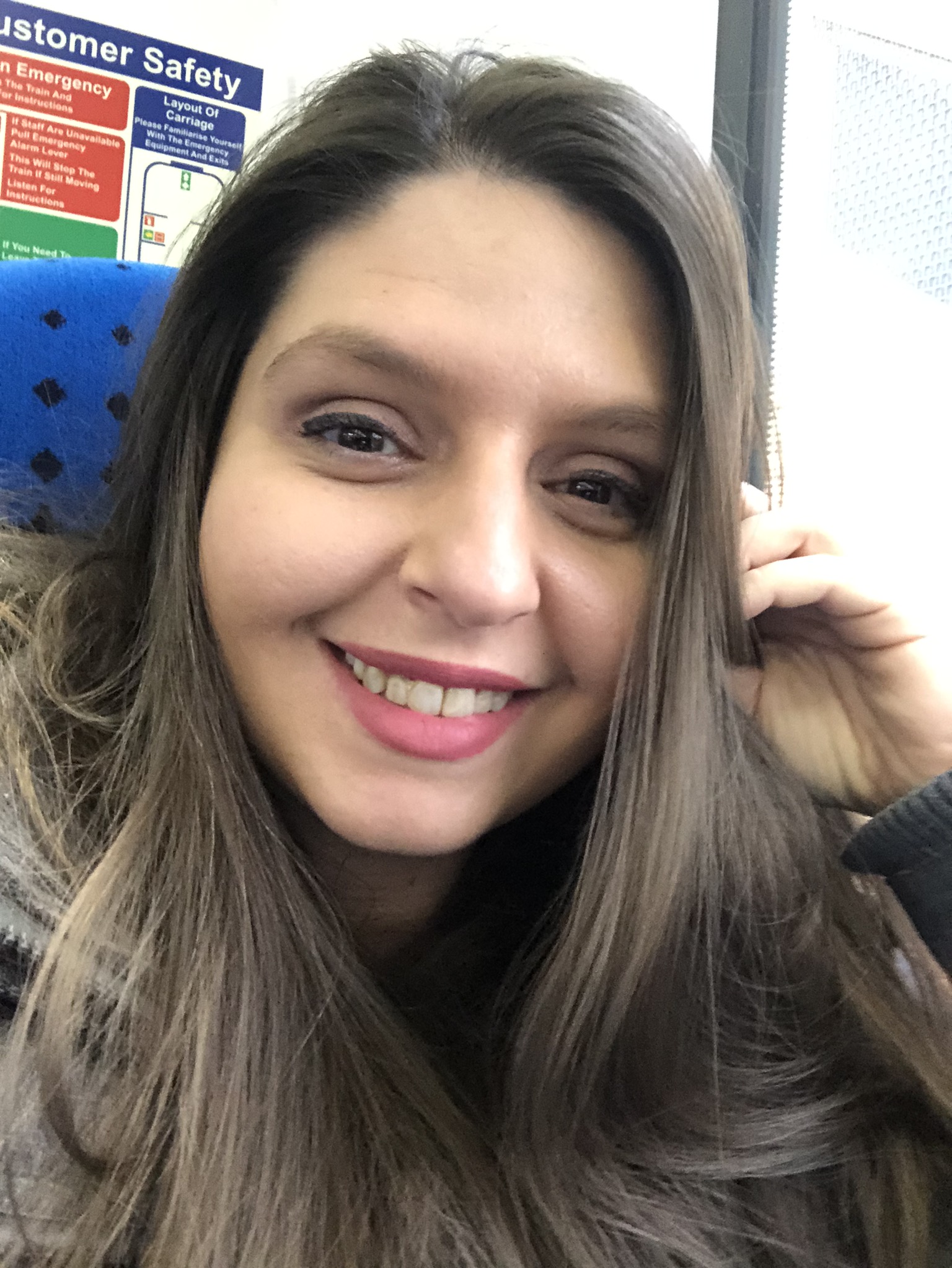 Data/Scala Engineer for BAE Systems AI
Follow your dreams, even if people tell you you will not succeed.
I design and implement software solutions to analyse, storage and handle extremely large volume of data.
WHY DID YOU CHOOSE THIS FIELD?
There was not a single moment that led me to choose this field, but rather a collection of moments while I was getting older. When I was younger, my father used to include me on things he would fix/make for his job - he was an Electrical Engineer - and I really enjoyed all the troubleshooting involved with this. Around 17 years old I realised that I could understand Physics better than most, and my teachers started pushing me towards this direction. Eventually, I studied Mechanical Engineering, knowing fully that it was a male dominated field. I graduated with a 1st and continued my studies starting a PhD in Chemical Engineering. In the meantime, because my father died while I was on my first year on the Bachelor's degree, I had to work on 2 part time jobs in order to make ends meet, which continued until my 2nd year in the PhD. One of those jobs was an IT Support Assistant for the a Laptop Clinic service for the University students. The newly appointed, back then, Director of Services and the Risk and Security Manager were both women, who saw my full potential and inspired me to become like them. I then got a position as a Network and Security Engineer, which led to my current company noticing me and offering me a position as a Data Engineer, even though I had no experience on this field. For me, the realisation that nothing is impossible was my motivation.
WHAT DO YOU LOOK AT & THINK, "I WISH YOUNGER ME WOULD HAVE KNOWN THIS WAS POSSIBLE?"
I wish I would never question myself. I have been terribly bullied while on my Bachelor's degree, and even though I was really good at handling it, I had times that I would question if I was good enough. After all these years, it is easy to see that I have achieved so much more than my bullies have, and so much more than I ever even dreamed of.
WHY DO YOU LOVE WORKING IN STEM?
I love the feeling that I have survived in a place that used to be filled with only males. I love the challenging nature of this job.
BEST ADVICE FOR NEXT GENERATION?
Follow your dreams, even if people tell you you will mot succeed. The only barrier between our present and future self is ourselves. Break the stereotypes: you can be a female engineer, and a very good one. You can be a programmer, or an astronaut or a video games designer. You can be a mathematician or a physicist, or anything you want to be. Never lower your expectations because you are not conforming with the society's stereotypes.