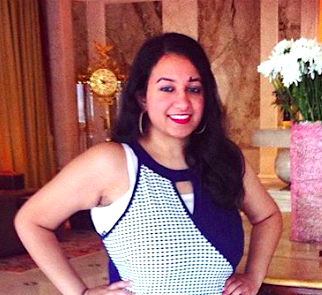 Data Analyst, Brown Girl Magazine
Don't hesitate at all to let your voice be heard!
I work as a Data Analyst at a South Asian startup called Brown Girl Magazine which unites thousands of women and men globally and empowers them to break the glass ceiling and spread awareness through the power of storytelling. As a data analyst, I work with social media and other cross-functional teams using Web Analytics and Social Media Marketing to analyze, communicate, and measure data insights and core KPI's. I create monthly social media reports to gain a better understanding of account metrics, build conclusions, & effectively communicate quantitative analysis/results in a clear, precise, and actionable manner to the team. I aspire to become a Data Scientist at a large tech company in the future. Apart from my career, I've been working on a few side hustles.

I'm a huge supporter of women empowerment and believes that women should showcase their talents at all times and strive to be successful in their career and in other areas in life by standing up for themselves, voicing their knowledge, and introducing new innovative ideas to the table. I've been focusing on leadership development and have been recognized as a Founding Member, Influencer, and Community Director for WomenTech Network. I've encouraged team leaders and members of superior talent to promote the network and help the community grow. I've also empowered and united at least 100K women in tech to find their purpose, excel in their career, and become successful leaders.

I'm the founder of Beyoutifully Empower which is an online platform where I would like to inspire women to become the best possible version of themselves through the practice of self-discovery and personal development. I will be launching my very first book in Fall 2020.
WHY DID YOU CHOOSE THIS FIELD?
I started out as a pre-med student, changed my major to Econ and minored in Bio and Psych, thought I could pursue my career in Management, but I felt that a part of me was missing. I lacked the passion for these subjects and ended up embarking on a career journey. I'm an avid learner and I'm always on the hunt to learn new skills so I decided to take several courses in IT and Big Data. I started to become really curious about the emerging field of Data Analytics which fueled my passion and decided to pursue my career in technology and Data Science. After intense exploration and detailed analysis, I realized that data science was the right career for me as it's a field that is currently "sexiest job" in the 21st Century and will still be 10 years down the road. It also had a combination of science, business, and IT programming which was my expertise. I was able to choose a field that truly made me happy!
WHAT DO YOU LOOK AT & THINK, "I WISH YOUNGER ME WOULD HAVE KNOWN THIS WAS POSSIBLE?"
Embrace change and try to step out of your comfort zone. Try to let go of the fear and embrace the unknown as this will foster innovation. It's so important to find a career that you're passionate about. Don't choose something that you're low-key interested in. Always be yourself and choose a career that works for you and jives with your personality. I took the challenge and came out of my comfort zone which invited so many golden opportunities for me. I explored new interests and faced my fears. I wish I had done this earlier, but coming out of my comfort zone made me reach my full potential. I used my knowledge and versatility to my advantage and unraveled my passion which was data science. I didn't give up and fought for what I wanted to so that I can excel in my career. I used the work now, play later approach to step up my A-game and sacrificed pleasure for work for the past 10 years and you know what, it was all totally worth it! Determination, perseverance, and sheer motivation are all significant in being successful in your career and in life.
WHY DO YOU LOVE WORKING IN STEM?
STEM is exciting to work in because it can foster so much creativity, innovation, and curiosity. It's one of the best fields for people who are hungry to think outside of the box using all of the emerging latest tools and technologies. I love working in STEM because you're constantly learning and the more you dig for answers, you start to unravel innovative knowledge and concepts. Learning is never-ending in this field and it sparks inspiration to keep bringing new ideas to the table. It also empowers me to share my career journey and advice to the next generation of women so that they can make a difference. There are so many amazing platforms that have been doing an excellent job in encouraging young women to pursue STEM careers by promoting campaigns, coding workshops, leadership development, networking opportunities, etc. I'm so grateful and proud to be part of these groups of inspiring women. STEM has made a huge difference in my life and I would like to inspire young women to explore the intricacies of these fields, find their passion, and manifest their dreams so that they can become successful in their careers!
BEST ADVICE FOR NEXT GENERATION?
Don't hesitate at all to let your voice be heard! Be an inspiration and if you have something that you can add value to a community or organization, please take time to contribute by sharing your stories, insights, and experiences so that you can help empower others who would like to make a difference. Showcase your talents and knowledge by putting yourself out there and it's totally ok to seek assistance if you need help with anything so that you can reach your full potential. Motivate yourself to stand out from the others because you all have worked really hard and you deserve to have your efforts be recognized and rewarded!

This is your time to make your mark in this world by being an amazing leader. Never give up no matter what obstacles come your way, even if it takes years to accomplish your dreams. Listen to your heart as it will pave the right path to where you are supposed to be. Always remember that you are capable of amazing things and it's your turn to make a difference through your originality. There is light at the end of the tunnel and this is your chance to outgrow yourself and manifest your dreams. Don't forget that every one of you is strong and powerful, so don't let other people dull your sparkle!
"If your actions inspire others to dream more, learn more, do more, and become more, you are a leader." – John Quincy Adams