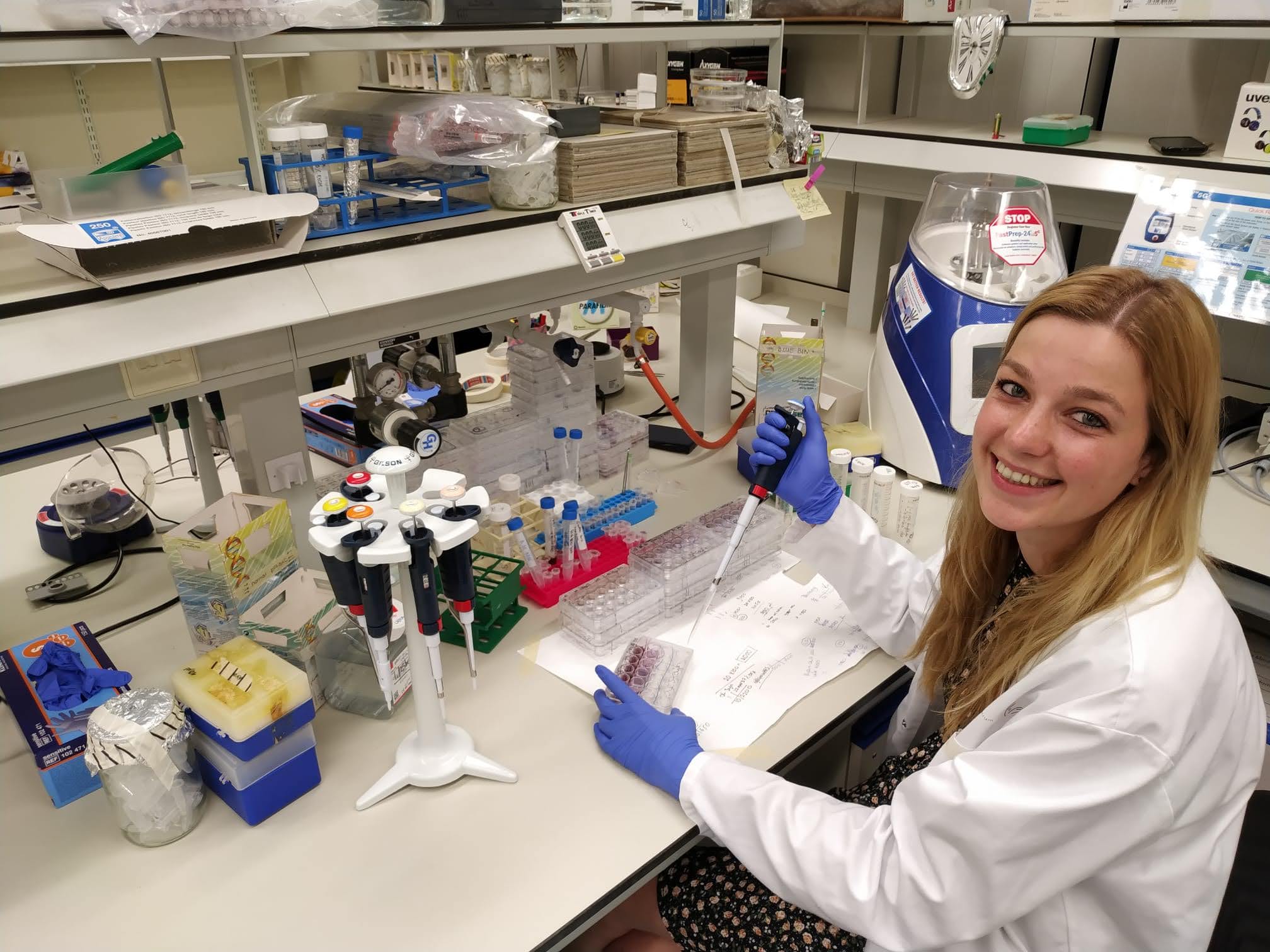 Post-doctoral researcher in Molecular Neuroscience, Amsterdam University Medical Centers
Persevere and you will get where you want to be!
I'm a Neuroscientist and I study a change that is frequently observed in the brains of patients with multiple brain disorders, including Alzheimer's disease and other types of dementia. With a fancy word, this change is called "granulovacuolar degeneration", which basically means the presence of small bubble-like structures in patients' brain cells. In our laboratory, we found a way to mimic these bubbles in brain cells grown in plastic dishes. By doing so, we can now investigate how these bubbly structures come about, what their function is and whether their presence is good or bad for a brain cell. This type of "fundamental" knowledge is key to fully understand the processes that cause brain disorders and thus for the development of effective medicines.
WHY DID YOU CHOOSE THIS FIELD?
The human brain is by far the most mysterious organ. The countless mysteries of how the brain functions in health and disease intrigued me from my first day studying Neuroscience at the university. My never-ending "but, how?" and "but, why?" questions led me into the field of molecular cell biology as I wanted to understand brain processes in the smallest of details, on the level of DNA, RNA and proteins. However, the enchantment of the Neuroscience field was complete when I got to actually study human brains during a 9-month internship at the Pathology Department of a university hospital. To see (with a microscope) differences between brains of healthy donors and demented patients, to then be able to re-create those changes in brain cells in a dish and to finally step-by-step understand the processes happening inside the cells leading to the observed change is for me an amazing and highly motivating experience.
WHAT DO YOU LOOK AT & THINK, "I WISH YOUNGER ME WOULD HAVE KNOWN THIS WAS POSSIBLE?"
Science can be though, the amount of effort you put in does not always directly translate into what you get out. But working in science is also very special. Science is like a puzzle and every day you get to study a small piece of a small puzzle, that is connected to millions of other puzzles. Doing so you get the change to be creative and to collaborate with so many inspiring people from all over the world. Every day you get to do something new and I wish I knew before that every small step – in the obvious direction, but also in more unexpected ones –counts!
WHY DO YOU LOVE WORKING IN STEM?
Every day in STEM research, you are pushing the boundaries of knowledge. Every day in the lab, we test ideas that have not yet been tested before, we do experiments that have not been done before, we are looking with the microscope to something that no-one has seen before. No matter how small the daily discoveries may seem (e.g. "this protein is present in the bubbly structures", but also "this way of doing the experiment does not work"), you are learning something new about processes that are important for life and that holds true for all fields of STEM.
BEST ADVICE FOR NEXT GENERATION?
Persevere and you will get where you want to be! Don't forget that your view of things is unique.
A scientist is not only a technician, (s!)he is also a child confronting natural phenomena that impress her/him as though they were fairy tales. (by Marie Curie)