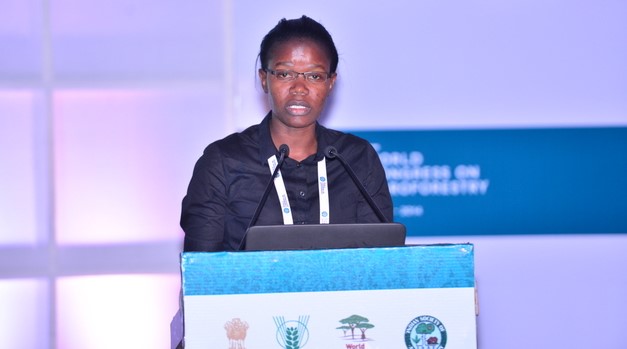 Embrace and honor yourself for your commitments all around, never lose confidence.
I am an educator in the field of mathematics.
WHY DID YOU CHOOSE THIS FIELD?
My father was at the center of my love for mathematics. He took it upon himself to tutor me through my secondary mathematics syllabus whenever we closed for school holidays. He was my coach and celebrated me whenever I tackled very technical questions in mathematics all by myself. I remember when schools reopened for the new term, I was always ahead of the others because my daddy ensured I covered the term syllabus. Subsequently, my performance in the assessments, inter-school Math symposiums and hackathons was always the best. That inspired me and gave me the confidence to explore the STEM world.
WHAT DO YOU LOOK AT & THINK, "I WISH YOUNGER ME WOULD HAVE KNOWN THIS WAS POSSIBLE?"
Being a mother of three children (two toddlers and one teenager), a professional, a student, and a wife all at the same time is the greatest achievement for me. God made me superhuman at the center of all these roles while not losing myself; time management, prioritizing and accepting it whenever I felt exhausted and needed help were my normal way of life. Maintaining strict timelines was not feasible especially because I needed to take some additional time off to bond with my newborns. Those were my top moments from academic work which I considered my badge of honor.
Completing my Ph.D. is the other of my greatest achievements. Looking back, it was a journey full of turbulence but worth the effort. The many sleepless nights, the many times I wanted to give up, the number of NO's I received not forgetting the number of doors that were shut. I welcomed every difficult situation as a teacher helping me to learn and grow. Everyone needs a cheerleader and for me, I had my husband, our three children, my academic supervisors, and most importantly God who replenished my energy to keep on. They empowered me to appreciate that whenever I felt overwhelmed with a mutinous part of my brain, I should not give up because that meant I was doing great. It does not end at obtaining my Ph.D., I owe the society and that's what I'm working towards.
WHY DO YOU LOVE WORKING IN STEM?
Being a woman is STEM comes with lots of sacrifices especially. There are good times and memorable times but also miserable times too. I wake up looking forward to mentoring young women into a STEM career. I am hoping to see a significant uptake by women in the STEM arena both academically and professionally.
BEST ADVICE FOR NEXT GENERATION?
There is nothing in your story to hide. Embrace and honor yourself for your commitments all around, never lose confidence. Network with like-minded ladies who will support and champion you as much.
"If society will not admit of woman's free development, then society must be remodeled."
– Elizabeth Blackwell