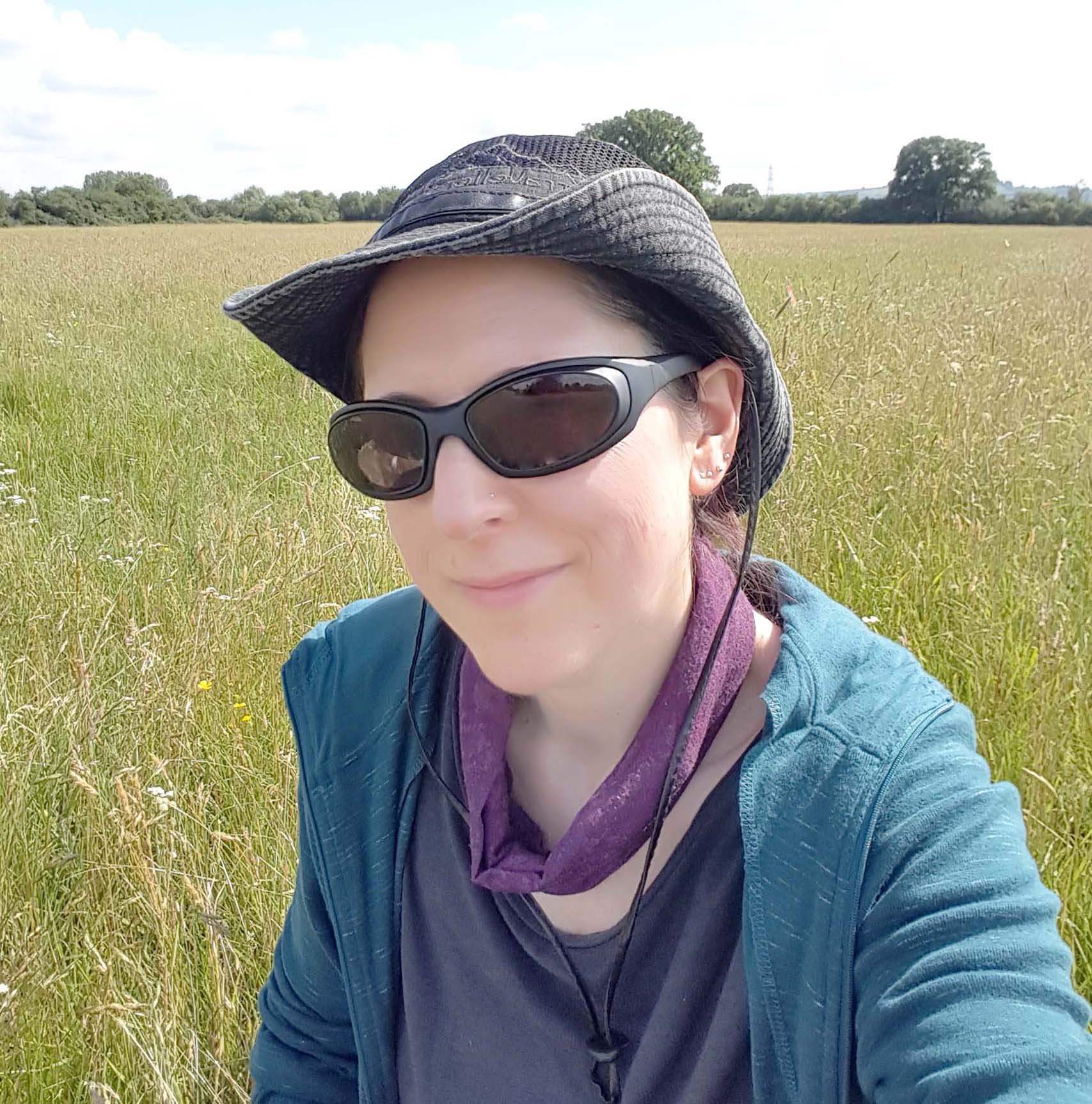 PhD researcher, The Open University
There are so many possible careers in STEM and the right one for you is out here for you to discover.
My research is in the area of plant ecology and nature friendly farming. I'm investigating how the way that UK floodplain meadows are managed can help farmers to produce a nutritious hay crop for their livestock, whilst also enhancing biodiversity in these rare species-rich meadows.
WHY DID YOU CHOOSE THIS FIELD?
It all started with a dead duck. As a child I found the ex-duck in what passed for a pond close to the estate where I grew up – it had become entangled in the plastic loops from a 6-pack of cans and drowned. This propelled me into a lifelong passion for protecting nature and understanding our impact on it. I'm endlessly fascinated by the interconnected natural systems we share.
Of particular interest now is how humans can work with nature to produce food in a way that can actually benefit biodiversity, as is the case with traditionally managed floodplain meadows. Human impacts don't have to be negative.
WHAT DO YOU LOOK AT & THINK, "I WISH YOUNGER ME WOULD HAVE KNOWN THIS WAS POSSIBLE?"
For every barrier there is a solution – and it's never too late to start. As a first generation academic with neurodiversity challenges, there were many reasons for teenage me to believe that 'science' was for other people. It took me another 20 years to take the plunge with a part time BSc Environmental Sciences and now I'm a year into my PhD – some days it's still hard to believe.
If you are tempted by science – follow it. Whatever barriers you see (social, financial, accessibility, or just self-confidence), there is so much help available and it is very much ok to ask for it.
WHY DO YOU LOVE WORKING IN STEM?
I love working in the realm of possibilities and potential, where we seek out things that are not yet known and work to find out more. I also enjoy science communication and the act of sharing what we've learned with a wide audience. In science, it's not only ok to geek out about your favourite bit of science – it's required! It's a much more creative field than I used to think.
BEST ADVICE FOR NEXT GENERATION?
There are so many possible careers in STEM and the right one for you is out here for you to discover. Notice what topics you most enjoy, no matter how niche or obscure, and search online to find out if anyone else is writing about it. Make the most of social media (Twitter has been a great resource for me). Find the hashtags that interest you, follow relevant people, join the conversation and see where it leads you. Just remember to act with respect and don't post anything online that older you might regret!
Remember that you don't need to know everything to start making a valuable contribution. We're all learning as we go.
"Whatever you can do or dream you can, begin it. Boldness has genius, power and magic in it." Goethe
This gem of wisdom appeared on a card I received in my teens and has propelled me through many a leap of faith.