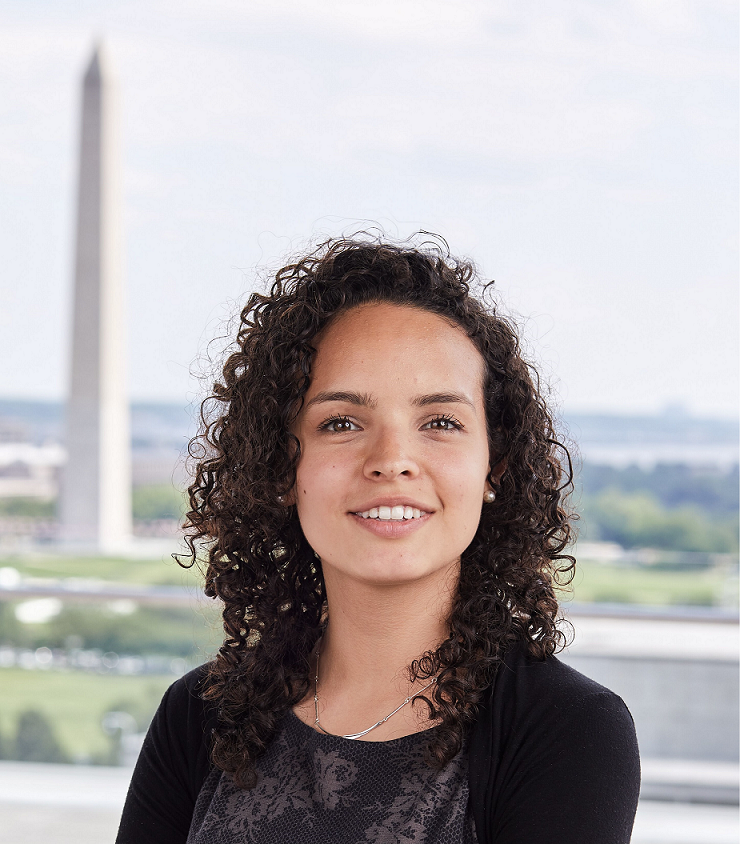 Space Strategy Consultant, PwC
Go for it! STEM is for you just as much as it is for anyone else.
Daily, I use my Physics background to understand and solve problems that the space industry is facing and carry out analyses to recommend a path forward. This could involve supporting national governments establish or redirect their space policy or advising clients on their newly emerging technology or service. The one condition is that it's space-related!
WHY DID YOU CHOOSE THIS FIELD?
I always liked science and math from a young age. It felt like I was constantly being given the opportunity to solve puzzles and I really enjoyed that. This, as well as having an incredibly inspiring Physics teacher in my last 2 years of school, led me to choose to read Physics at university.

Studying the mitigation of high-velocity impacts in space for my Bachelor's thesis at Imperial College London brought about a turning point for me. From then on, I decided to focus almost exclusively on space and have not looked back since!

The thing about space is that it's an extreme environment which challenges us on many levels: technologically, politcally and economically. It's this convergence that I find very attractive because it taught me how intertwinned science, technology and engineering can be with governance, policy and business.

As an individual with a background in Physics, I love the idea of being able to contribute in such an interdisciplinary context and be a part of the global effort to reach beyond the bounds of Earth and into space.
WHAT DO YOU LOOK AT & THINK, "I WISH YOUNGER ME WOULD HAVE KNOWN THIS WAS POSSIBLE?"
Last year, I had the priviledge of being part of some meetings where cooperation between NASA and the European Space Agency on several ongoing and future space programmes was being discussed with senior leaders present on both sides. That felt quite special and was definitely a formative experience.
WHY DO YOU LOVE WORKING IN STEM?
I love working in STEM because it answers directly to that sense of curiosity that we have about the world around us.

I love working in STEM because it unlocks opportunities for the future. It empowers us to collect and interpret useful data to make informed decisions. It also allows us to employ our creativity and develop tech solutions to challenges we face on Earth as well as giving us the tools to reach out into space.

I wake up looking forward to hearing what's new, what new application of STEM is allowing us to achieve new and innovative things in space and the physics principles behind it.
BEST ADVICE FOR NEXT GENERATION?
Go for it! STEM is for you just as much as it is for anyone else. If you're interested, curious, motivated, own it! Don't allow circumstance, opinions or any other factor to prevent you from growing and learning. A lot can happen from what may seem like the smallest of beginnings. Nowadays, not even the sky is the limit!
'It ain't over till it's over' Yogi Berra (American Baseball Legend)

It's short. It's simple. But it has helped me persevere through challenging times.