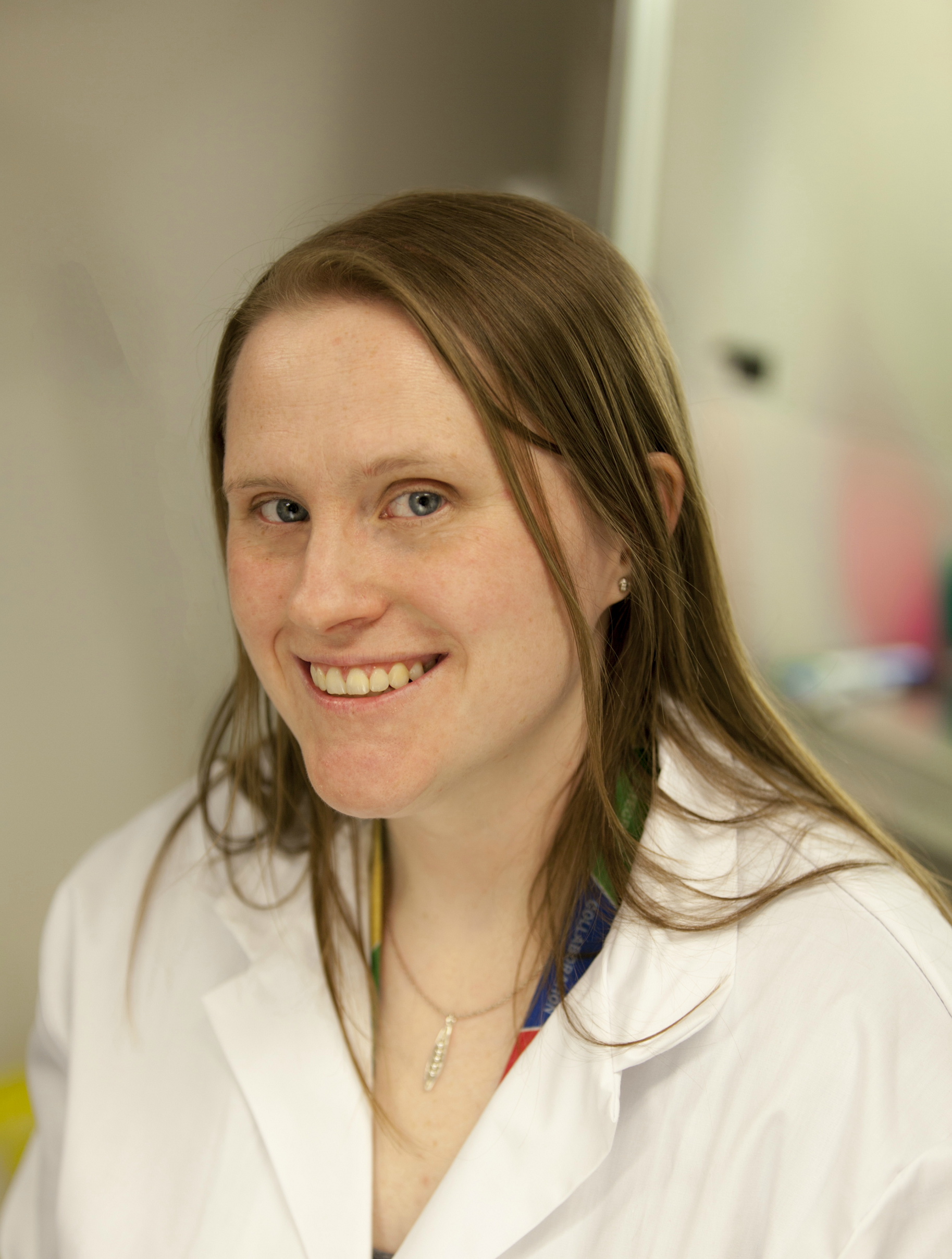 Postdoctoral Research Fellow, The Hospital for Sick Children
Whatever your passions are, make sure you make time for them too!
I am a pediatric cancer research scientist focusing on several different types of childhood cancer including leukemia, colon and brain. At the moment, I'm looking at these cancers in children with a rare genetic disorder which predisposes them to developing aggressive cancers throughout childhood because they are missing important proteins which normally help them repair and maintain their DNA. Unfortunately, most of these children don't make it to adulthood and I'm trying to understand more about why they develop cancer, so we can hopefully find better ways of treating, or even preventing these cancers in the future.
WHY DID YOU CHOOSE THIS FIELD?
When I was seven years old, I was diagnosed with acute lymphoblastic leukemia. I'd always wanted to be a scientist, but I was more interested in physics and engineering. After that, my interests switched to being more interested in medicine, health and biology. When I went to university, I knew I wanted to be a scientific researcher, but wasn't entirely sure what I wanted to look at, so I took a broad degree in biomedical sciences, which allowed me to learn about lots of different human biology topics. After that, I was searching for PhDs and just so happened to find one at a university I was interested in which was in leukemia genetics. As with many things, it was part determination, part luck and a lot of being in the right place, at the right time with good mentors and people giving me advice.
WHAT DO YOU LOOK AT & THINK, "I WISH YOUNGER ME WOULD HAVE KNOWN THIS WAS POSSIBLE?"
As well as a scientist, I also work as a science writer. I've always been interested in communicating my science, but I originally thought my strength was in-person communication, on a stage or doing a talk to groups. I never dreamed I would be a writer and I was never particularly interested in writing when I was younger. But now I'm lucky to write regularly for several outlets about health, medicine and scientific research. Younger me never would have foreseen that!
WHY DO YOU LOVE WORKING IN STEM?
I really love big, mushrooming issues in science which need creative, unique solutions. Some scientists thrive when they know pretty much what a project will look like and what the outcome will likely be. That's not me at all, I like being given a big, open problem to come up with solutions to. I like talking and working with others to develop the best ideas, designing and running the experiments and then finally getting results. There's no more satisfying feeling for me than taking a project from start to finish knowing that work that I did will hopefully contribute to making the lives of children with cancer a little better. As a childhood cancer survivor myself, its an interesting circle of life, I survived because of scientists and healthcare professionals, what can I give back to try and help others in the future?
BEST ADVICE FOR NEXT GENERATION?
My advice would be to not only study science. This might seem a little strange, but the best scientists I know are incredibly multi talented and bring in skills and ideas from all different areas of their lives to excel as scientists. Research science, in particular, is a creative profession - so pursuing interests in arts and music is also crucial if girls enjoy doing those things. Sports, humanities and languages all bring vital skills to the table too. So my advice would be - whatever your passions are, make sure you make time for them too! Science can be a demanding and time-consuming career and those who seem to succeed are rarely just good at science, make time for your other passions, too! They will all contribute to making you a unique and successful scientist.