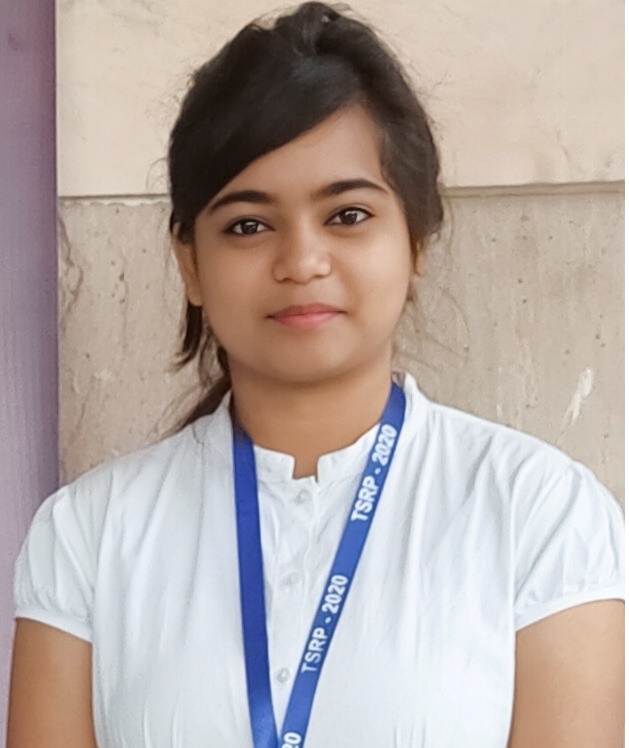 Master of Science in Chemistry, Center for Basic Sciences, PRSU
Believe in yourself. Always have hope.
I am a Chemistry Master's Student with research interest in "Developing Supramolecule Based Sensor Platforms for Detecting Biologically Important Analytes."
WHY DID YOU CHOOSE THIS FIELD?
From choosing science in high school to pursuing chemistry in my under-graduation, research always fascinated me. It was until my selection at Bhabha Atomic Research Center where I discovered my real research interest in developing sensor platforms of bio-analytes. Working under the supervision of an eminent Scientist, Dr. Prabhat K. Singh, I published my first research paper in an International Journal. This research paper was considered as a HOT paper by the journal and on this basis, I qualified for the National Level Research Competition by competing with various Ph.D. and Post-Doc students. I have reached this achievement at such a young age which once appeared barely distinct. You always need to give your best and keep trying and therefore it is said "There is no failure except in no longer trying".
WHAT DO YOU LOOK AT & THINK, "I WISH YOUNGER ME WOULD HAVE KNOWN THIS WAS POSSIBLE?"
Go with the flow and everything will come to you at the right time. You just need to work hard, focus on your goal, and enjoy every moment of your life.
WHY DO YOU LOVE WORKING IN STEM?
Working with STEM, specifically research in chemistry gives me an inner satisfaction, that the research which I carry out has future potential applicability in real-life scenarios. It keeps me highly motivated to engage in various ideas for the betterment of humans. I look forward to implementing them in my Doctoral Studies.
BEST ADVICE FOR NEXT GENERATION?
Believe in yourself. Always have hope. There would be many situations when your experiment might not work, your data might get lost or your research paper gets rejected. Always believe in yourself, realize your inner potential, and don't stop until you succeed. 
Dream is not the thing you see in sleep but is the that thing that doesn't let you sleep.
-Dr. A.P. J. Abdul Kalam

The power within you is the greatest power within the world.
-Rhonda Bryne