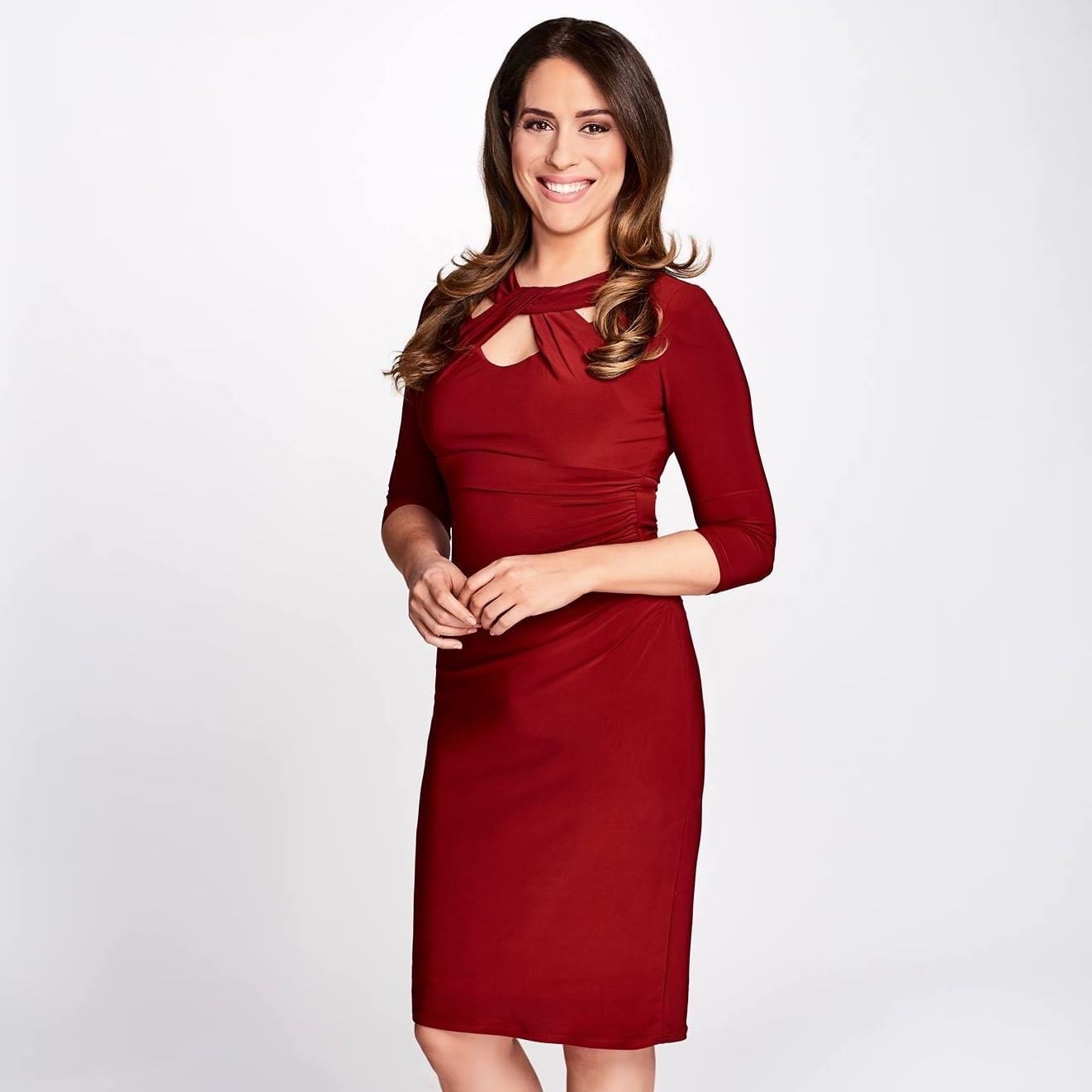 Chief Meteorologist at Telemundo62
Be conscious of and avoid imposter syndrome.
The short version is that I forecast the weather, get on TV and help prepare our city for whatever conditions are ahead of them that day, night, or week. The longer version involves much more preparation, as every day I evaluate the state of our atmosphere using a variety of different tools, data and maps. Then with the help of computer guidance and collaboration with the rest of our weather team, we formulate a forecast for the next several days. However that is just the beginning! We must then take that data and create interesting graphics, maps and visuals to help us explain the forecast and the weather story on TV.
WHY DID YOU CHOOSE THIS FIELD?
Covering Hurricane Sandy relatively early in my career was something that really opened my eyes to the importance of the role we play as meteorologists. While I had covered major storms and hurricanes prior to that, there was something very jarring about seeing many of the physical places from my childhood memories just completely torn apart. Most meteorologists have a similar story, mine just occurred a little later in life. Something else that really started something in me, was seeing the glaring lack of credible weather information for Spanish speakers in the United States. This is something else that has really pushed me forward. When I first started in this business and was looking for tips, pointers, guidance, etc., I sadly was only able to find a handful of Spanish resources to help me. Over time I've been able to connect with many other professionals and colleagues who share in this mission to educate the an underserved Hispanic community. I am proud to be part of this movement.
WHAT DO YOU LOOK AT & THINK, "I WISH YOUNGER ME WOULD HAVE KNOWN THIS WAS POSSIBLE?"
I think more than any particular achievement, the impact I have been able to have on students and children is something that I hadn't thought about so much when I was younger. While I've always sought to set a good example, some of the letters I receive from students after visiting their classrooms to teach them about the weather or working in TV, are really touching. I think especially for young minorities, people who look like them aren't nearly visible enough in this field, so I am able to be representative of my community and that representation goes a long way in helping kids dream big. It is one of my favorite parts of my job, being able to inspire young children.
WHY DO YOU LOVE WORKING IN STEM?
Helping people prepare for their day is a responsibility I really enjoy-- that daily interaction with our community. Using my expertise to take something very complicated, and break it down in a way that is easy to understand, is also a challenge I really enjoy. You want people to understand and trust you to help guide them when the weather is serious.
BEST ADVICE FOR NEXT GENERATION?
Be conscious of and avoid imposter syndrome. For those who don't know, it is a thought pattern that makes you doubt your own accomplishments or capabilities, and it creates fear of being considered a "fraud". I wasn't aware that this had an actual term until just a few years ago, and I think it's important young women are aware of it from a younger age. Especially those aspiring to pursue STEM, a predominantly white and male field, it can be easy to look at your peers and feel like you don't belong-- but you do. You are deserving, you are capable, and you are where you are for a reason. You bring something to the table just like everybody else, so don't shy away from your strengths!
"No one can make you feel inferior without your consent." - Eleanor Roosevelt