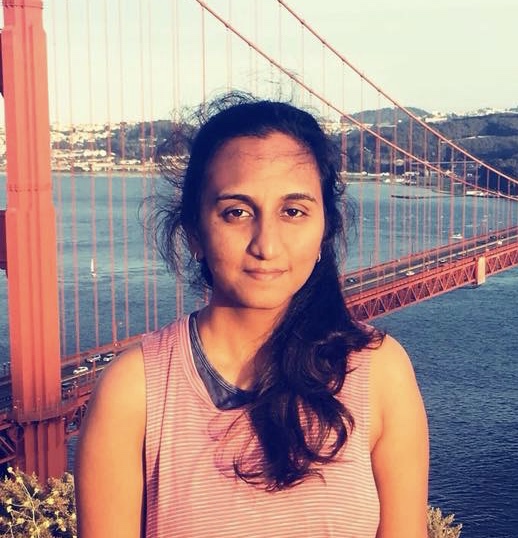 Data Scientist, NASA Jet Propulsion Laboratory
There is no evidence behind the sentiment that women are less able to perform well in STEM.
Problem Solving! I ideate and apply machine learning solutions to push the boundaries in astrophysics.
WHY DID YOU CHOOSE THIS FIELD?
My entire life has been a map carved out by my immense fascination, as a child, to find extraterrestrial intelligence (a.k.a aliens, as I then knew it). Based on state-of-the-art research at the time, there were two ways to chase this dream as a career; Astrobiology or Signal Processing + Machine Learning. With a liking and aptitude for math, I naturally chose the latter path, through a bachelors and masters in Electrical Engineering and now, as a data scientist at JPL.
WHAT DO YOU LOOK AT & THINK, "I WISH YOUNGER ME WOULD HAVE KNOWN THIS WAS POSSIBLE?"
What you love, what you are good at and what can help you lead a financially secure and comfortable life can converge!
As I began to chase my passion for SETI (Search for Extraterrestrial Intelligence) as a career, the path never seemed to be fulfilling in terms of the three aspects I mentioned about. Yes, I am beyond fascinated about SETI but I was terrified of all the sophisticated concepts in signal processing and machine learning and always read/heard from various sources that given the probability of success in SETI, the field doesn't garner enough funding.
WHY DO YOU LOVE WORKING IN STEM?
I love working in STEM because everyday, we get to truly take the human race forward! Each contribution advances our way of everyday living and helps us realize humanity's wildest dreams!
BEST ADVICE FOR NEXT GENERATION?
Believe that, primarily as human beings, and as women, we all deserve a voice and chance to design, develop and enjoy the advancements in human race being brought about by STEM. Ignore the gender stereotypes ingrained into the society. There is no evidence behind the sentiment that women are less able to perform well in STEM.
"Imagination will often carry us to worlds that never were. But without it we go nowhere"
~ Carl Sagan