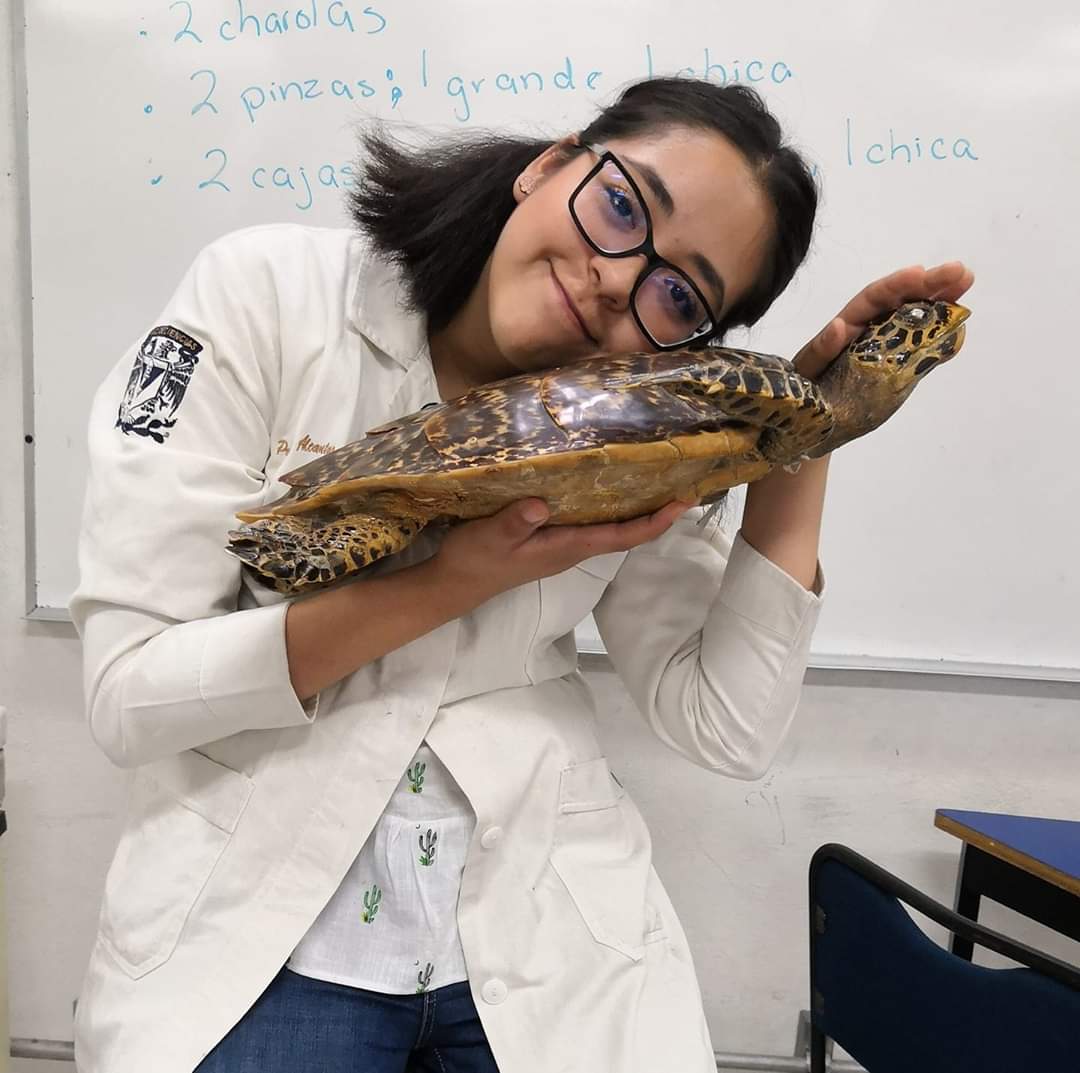 I'm a highly motivated biology student with no science background whatsoever in my childhood, but with a great passion with sharing with the world the things that science gave along my life, also i want to give the oportunity to young girls to learn that science can be fun and that is for everyone, especially for they. Although right now I'm learning what kind of things I like in the world, i know want to start making world class diabetes research. Science from Mexico for the world
Why did you choose this field?
My mom is a diabetic person. She've been doing everything in his power to enssure that i make my dreams come true. Despite the hard path of the life, despite the critisizing, despite the non-believing people and also when I lost faith in me, she always been with me. And I want to spend every single day of my life puting a sand grain in diabetes research. For her. And for everyone that have a child, a mother, a sister or a loved one with this disease in the world
What do you look at and think, "I wish younger me would have known this was possible"?
This summer, 2020 summer, I finnaly started to do diabetes research in the place of my dreams. I've been dreaming with that (sometimes more quietly than louder) since I was 12. Despite the quarantine and the twists of life that I been through before this, I finally started the research of my dreams.
Why do you love working in STEM?
Because It alows me to be who I really am, allows me to be sourrounded by people that share the same passion about their work, people that are curious and are ambitious enough to keep searching more, learning more, always more. And because working on STEM allows me to contribiute precious knowledge to the world, and that, is the seed of science.
Also, I'm looking forward to learn more, and do science arround the world (and sharing it, of course) .
Best advice for next generation?
Three tips: The first one, you should always be curious, curiosity is not a bad thing in girls and curiosity definitely didn't kill the cat. Curiosity makes a scientist. It's curiosity that led us to go to the moon, eradicate smallpox, observe galaxies light years away from us and observe microorganisms smaller than a pin tip. Second tip, be ambitious girl, always thirst for knowledge, to want to know more about every corner of the universe. That, the knowledge, nobody can take it from you. And third tip, even if the road looks difficult, it is easy to find the way when we are in the right place and time: one day you go to be there -in the laboratory, with a micropipette in hand or on the field, sliding through the mud- and then you will stop
to think "This is what I always wanted" (Although you would never have imagined).
Inspo quote / fun fact / role model
"Every scientist dreams of doing something that can help the world"
-Tu Youyou