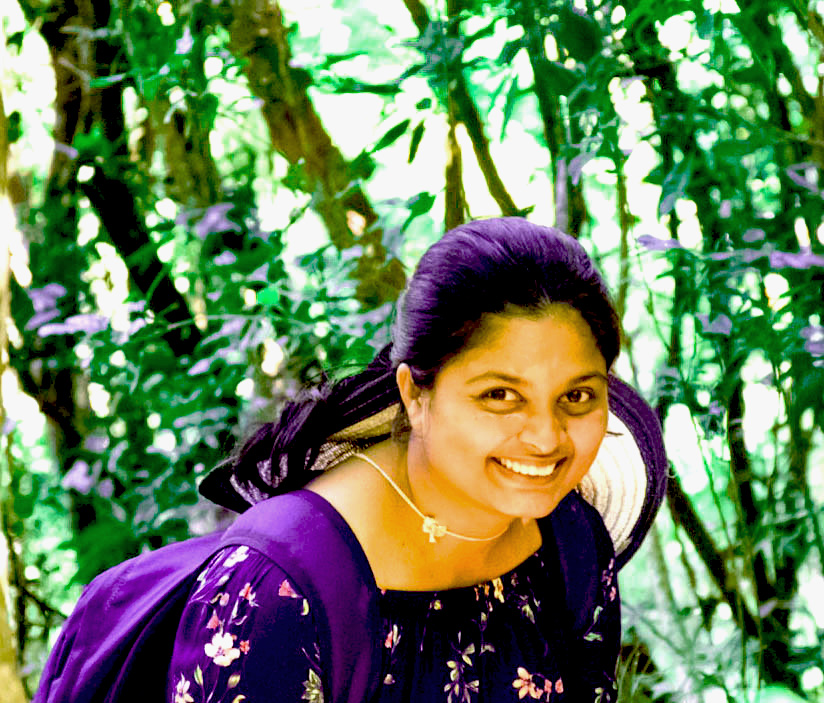 Lecturer at the Department of Nuclear Science, Faculty of Science & a Ph.D. candidate at the Human Genetics Unit, Faculty of Medicine, University of Colombo
Challenge. Question. Rebel. If something seems wrong in your perspective stand up for your belief.
I am a radiation biologist. I study radiation-induced damages on living beings. And I teach radiation biology and radiation protection.
WHY DID YOU CHOOSE THIS FIELD?
During the last year of high school just before we sat for the University Entrance Exam, we had to complete a theory component on radiation as a part of the Physics curriculum. That chapter contained a reaction where a uranium atom is combined with a neutron. At the end of the reaction, three more neutrons will be released. I was confused by this fact and asked my teacher how it happens - one neutron in and three out!! My teacher didn't know the answer. She said 'Why don't you find the answer yourself one day?'. I remember thinking that someday I might!
Two years after that, at the beginning of my second year in university as an undergraduate, I saw 'Introduction to Nuclear Science" among the other modules in the curriculum. And I told my friend "This is new. It's the first time I heard of this subject. I want to learn this. It sounds interesting". So, driven by my curiosity, though unknowingly, I started on my path to becoming a radiation biologist, where I learned about fission reactions in which a neutron is bombarded to a uranium atom and the result would be two new isotopes and three neutrons!!
WHAT DO YOU LOOK AT & THINK, "I WISH YOUNGER ME WOULD HAVE KNOWN THIS WAS POSSIBLE?"
I am still a PhD candidate. I have a long way to go and be a scientist. But even at these early stages, I consider myself a scientist. I am proud to define myself as a scientist. I follow my curiosity; my passion. I educate myself. When I see something I don't know I try to learn. I am not scared or shy to ask questions when I don't know or understand something. I consider, being able to stand up in a crowd and ask a question and learn about something I don't know is one of the greatest achievements I have accomplished in my life. The younger me just followed the system. Accepted what was given to me without questioning. She was too shy to stand up. She was too afraid that others might consider her stupid if she asked a question. Scared of arguments and debates. I wish the younger me knew that it's possible to be super smart and still ask questions; that it's possible to engage in productive debates with logical arguments and that it's possible for a young girl to challenge something. Because that's how you learn. That's how you grow.
WHY DO YOU LOVE WORKING IN STEM?
I love that it's non-conventional. I get to challenge the prevailing protocols if it doesn't work anymore. And I am challenged when something doesn't quite work out the way I thought it would be. I have the freedom to conduct trials and err. I am actually allowed to make mistakes and find reasons for my failure. I get to brainstorm and learn from my peers. I can change something as I think fit. I love the accomplished feeling I get whenever I have results from a successful lab experiment. Each day I get to go into the lab and work is a dream come true for me!!
BEST ADVICE FOR NEXT GENERATION?
Challenge. Question. Rebel. If something seems wrong in your perspective stand up for your belief. But make sure to keep an open mind because the truth may have more than one side.
Nothing great was ever achieved without enthusiasm.