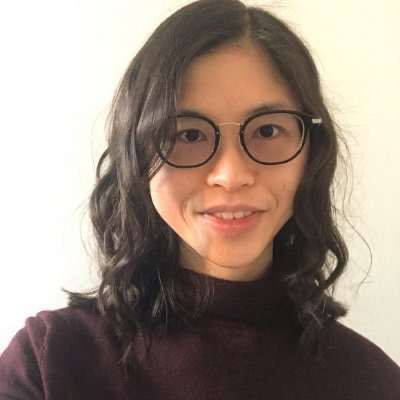 PhD student, University of East Anglia
Making mistakes is not a bad thing. It brings us a spirit of creativity with fresh eyes and new perspective.
I do research on cancer cell migration through the chemokine signalling system.
WHY DID YOU CHOOSE THIS FIELD?
The turning point at which I have determined to get involved in cancer research was when I was witnessing my grandmother suffering from severe side effects from cancer treatments. Coupled with gaining insight into cancer biology from my MPharm degree, I was intrigued to fill in the knowledge gaps in cancer cell signalling, in order to develop a targeted therapy specifically to specific types of cancer.
WHAT DO YOU LOOK AT & THINK, "I WISH YOUNGER ME WOULD HAVE KNOWN THIS WAS POSSIBLE?"
"'It is not about reaching the top of the peak. Instead, it is about enjoying the growth as you climb." When I was young, I focused too much on studying, achieving top scores. I felt I had been giving myself too much pressure and my life was all about study. Since I came to the UK doing my undergraduate degree, my life has transformed by influence from my peers. Now apart from doing experiments in the lab, I have been enjoying doing science communications through outreach activities in secondary schools, doing sports such as rock climbing, running and yoga, brewing speciality coffee at home. My life is wonderful!
WHY DO YOU LOVE WORKING IN STEM?
I cannot deny I am an early bird. I wake up at 6 am and start making a to-do list for the experiments I plan to do on the day. I normally arrive to my lab before 8 am, the quietest time throughout the day. I can then get everything I need ready and start my experiments. At the time people coming in to start their work, I have been half way through (normally waiting for incubation as I work mainly on cell culture). The moment I look forward to the most is when I have my samples ready to image and see beautifully colour stained cells under the microscope, or put my samples to a microplate reader giving me nice data. At that time, I cannot stop myself showing my beautiful images or data to people around me.
BEST ADVICE FOR NEXT GENERATION?
Explore every detail surrounding you in your life. It might sound complicated when you start getting into it but do not be frightened by it. The best way to deal with it is to start with learning basics as a beginner. Next, be humble and learn what others are working on currently. Then, try to solve the puzzles using your own way. During the process, you might probably make mistakes. Bear in mind making mistakes is not a bad thing. Instead, it brings us a spirit of creativity with fresh eyes and new perspective. Always remember: discover, explore and experiment. Never dream about success, instead work for it.
"In the beginner's mind there are many possibilities, in the expert's mind there are few." - Shunryu Suzuki