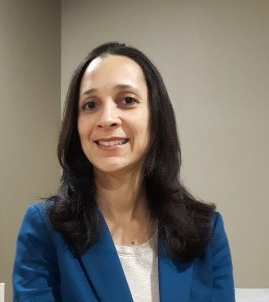 Quality Assurance Supervisor, ZYUS Life Sciences
No experience is too small that it cannot help others grow.
It is my responsibility to prevent defects in manufactured pharmaceutical products, so that they are safe and satisfy the needs of the patients.
WHY DID YOU CHOOSE THIS FIELD?
I chose this field because quality matters to everyone but above all, to people who are sick. Illnesses impose a lot of stress on us because we wonder "How did I get this disease?, How can I overcome it?" I find a lot of purpose in working everyday to provide reassurance that the products I work with will do no harm.
WHAT DO YOU LOOK AT & THINK, "I WISH YOUNGER ME WOULD HAVE KNOWN THIS WAS POSSIBLE?"
I recently moved to Canada hoping to build a professional career in this country. In the beginning it seemed an impossible goal. However, I was able to make it possible by giving my career a new direction. I wish younger me would have known that there is much more in science than just bench research. I would have tried to acquire many more skills. But it is never too late!
WHY DO YOU LOVE WORKING IN STEM?
I love working in STEM because it has opened my eyes to a world of knowledge. I wake up everyday willing to learn new things and being able to apply them to solve problems.
BEST ADVICE FOR NEXT GENERATION?
STEM is a challenging field, whatever route you take but it will always be rewarding if you are really passionate about it. Women in STEM are often discriminated and their work not taken seriously but it doesn't mean that it is not a meaningful endeavor. We just need to remain united and raise our voices. Seek experienced female mentors and support groups, become a mentor yourself, create your own support team of like-minded women and share your experiences with others. No experience is too small that it cannot help others grow.
"The good thing about science is that it's true whether or not you believe in it." ― Neil deGrasse Tyson