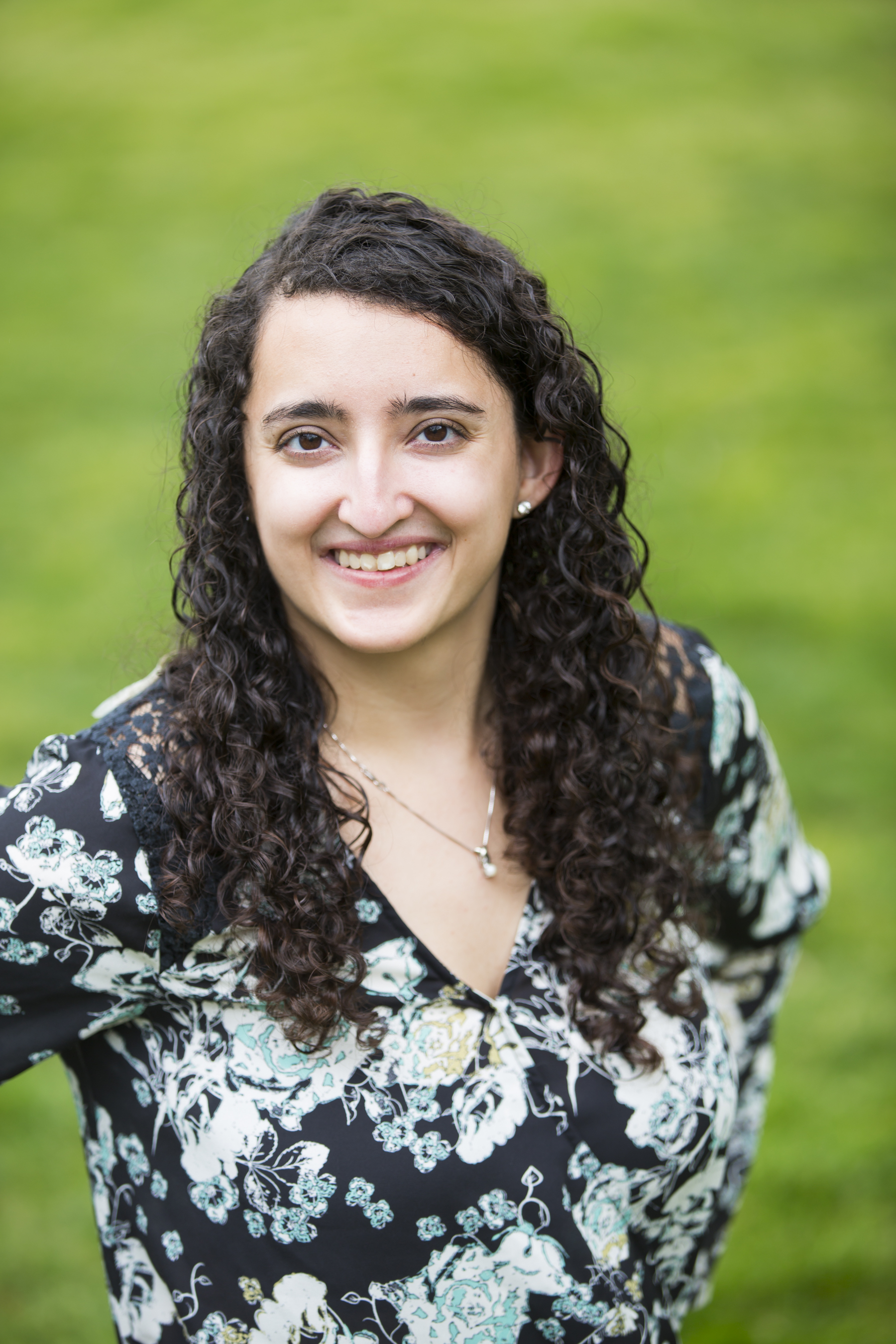 Graduate Research Assistant, Pennsylvania State University
You'll find groups that are dedicated to supporting your journey and helping you get the resources you need to succeed.
Bacteria are everywhere, yet we have so much to learn about them. It's especially hard when unlike you and I, they don't talk with words. Instead they make small molecules that allow them to sense each other and their environments. I study one set of these molecules in particular.
My biochemical experiments let me dig into the role these molecules play in antibiotic resistance. So far I've found that if we stop the enzyme that makes these molecules, we can change the way the bacteria behaves. I was lucky enough to be able to take pictures of these changes with a powerful microscope!
WHY DID YOU CHOOSE THIS FIELD?
As I was growing up, I didn't know what I wanted to be. I have always loved science but I couldn't picture myself as a scientist. Especially when I had hobbies that were not traditionally "science-y". I enjoy art, baking, and writing so I thought if I wanted to be a scientists I would have to give up part of myself.

I started doing research in a chemistry lab in college, and I still had this mindset. I loved the work, I was studying how these teeny tiny carbon and nitrogen molecules could come together to form a delivery vehicle for medicine. When I talked to my English teacher about my doubts she showed me that being a scientist is more than the work you do in lab. A scientist is just someone who is curious about how the world works.
This was when I knew I had what it takes and that my hobbies make me a stronger and more creative scientists.
WHAT DO YOU LOOK AT & THINK, "I WISH YOUNGER ME WOULD HAVE KNOWN THIS WAS POSSIBLE?"
I wish younger me would have known that one day I could be a American Society of Microbiology Young Ambassador.
For the longest time I thought I shouldn't apply for positions because I wouldn't be good enough and that there will always be someone better.
I now know that as cliche as it sounds you miss 100% of the shots you don't take. Even if it doesn't seem like you're capable, there is someone out there who believes in you.
WHY DO YOU LOVE WORKING IN STEM?
I love getting to experiment with my bacteria. I'm trying to see how different conditions effect their growth and stress response. While it is intimidating to try a new technique, there is no feeling like the accomplishment of finishing a new experiment.
BEST ADVICE FOR NEXT GENERATION?
Find your support system. It's easy to feel like you're going through life alone, especially when women only make up 24% of the STEM field. But in reality, you'll find groups that are dedicated to supporting your journey and helping you get the resources you need to succeed. I found my support system in my lab mates who always push me to try new thing and in the Graduate Women in Science organization.
"Who says my dreams have to stay just my dreams?" - Ariel (The Little Mermaid)