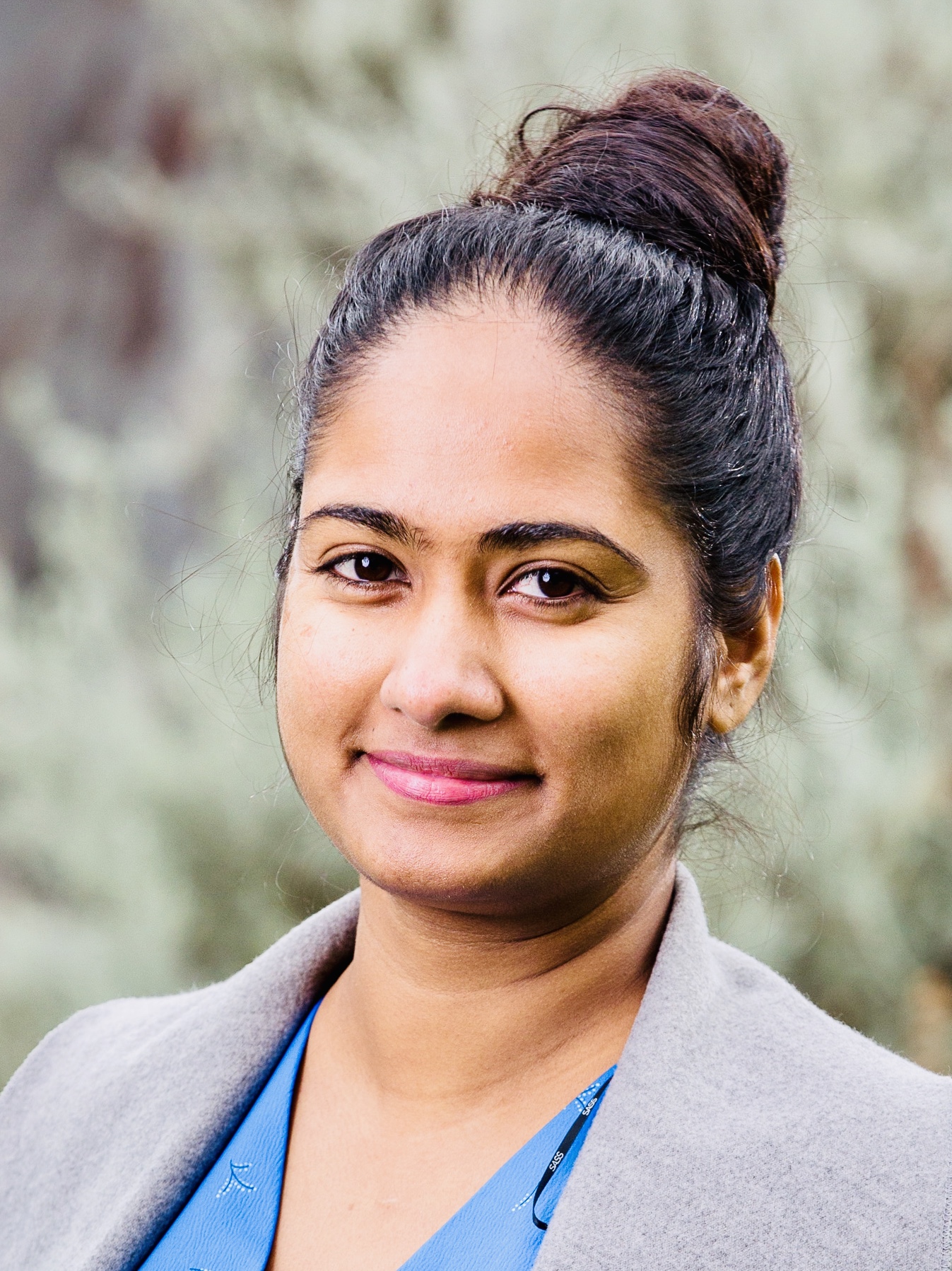 Yasika Medhvai Subasinghe Achchige
PhD student, School of Ecosystem & Forest Sciences, The University of Melbourne
Have the courage to be yourself and follow your passion.
My PhD study investigates the heat tolerance limits of Eucalyptus, in terms of cambium cell viability. The aim of my study is to identify the critical temperature-time threshold level for cambium viability in-vitro and later test that knowledge in the field to identify the heat tolerance levels of different Eucalyptus species. The findings of my study will provide rich opportunities for predicting fire-induced tree mortality following natural and prescribed fires.
WHY DID YOU CHOOSE THIS FIELD?
I have always been passionate about science since my childhood. I was curious about natural phenomena happening in the environment that I always troubled my mother asking why and how they happen. She identified the little scientist in me and encouraged to pursue my passion.

In high school I became the president of the school's nature club where I was engaged in different environment-related activities. There I got the first taste of research in science and was recognized for my passion for innovative research.

I completed my Bachelor's degree with a first class honors in Environmental Management and Forestry at the University of Sri Jayewardenepura Sri Lanka. As an undergraduate I was exposed to many disciplines of science but Forestry became my favourite. As a nature lover I always appreciate the services provided by forests, and as a researcher I was amazed by the endless avenues for research in field of Forestry. I consider it a privilege to become a researcher in my favourite field of Science which ultimately to lead me to pursue my PhD in Forestry
WHAT DO YOU LOOK AT & THINK, "I WISH YOUNGER ME WOULD HAVE KNOWN THIS WAS POSSIBLE?"
I wish younger me knew the multidisciplinary nature of research and that there are endless opportunities in the field of research, particularly in Forestry. I wish I knew that irrespective of one's gender, there are rich opportunities in the field of Forestry.

I would have never believed I could be the gold medalist for achieving highest average GPA in Environmental Management and Forestry (B.Sc special) and also be a PhD student at the No 1 University in Australia.
WHY DO YOU LOVE WORKING IN STEM?
Science and Technology evolves at every second allowing avenues for thousands of other researches everyday. My curiosity drives me to search for answers that no one has looked before. I love waking up to that adventurous and independent journey knowing each day I get one step closer to the answer I'm looking for and knowing it can make at least a small change for the betterment of mother nature
BEST ADVICE FOR NEXT GENERATION?
STEM field can be really challenging but it is the very reason that you should have the courage to be yourself and follow your passion.
"Be yourself, everyone else is already taken."
― Oscar Wilde―