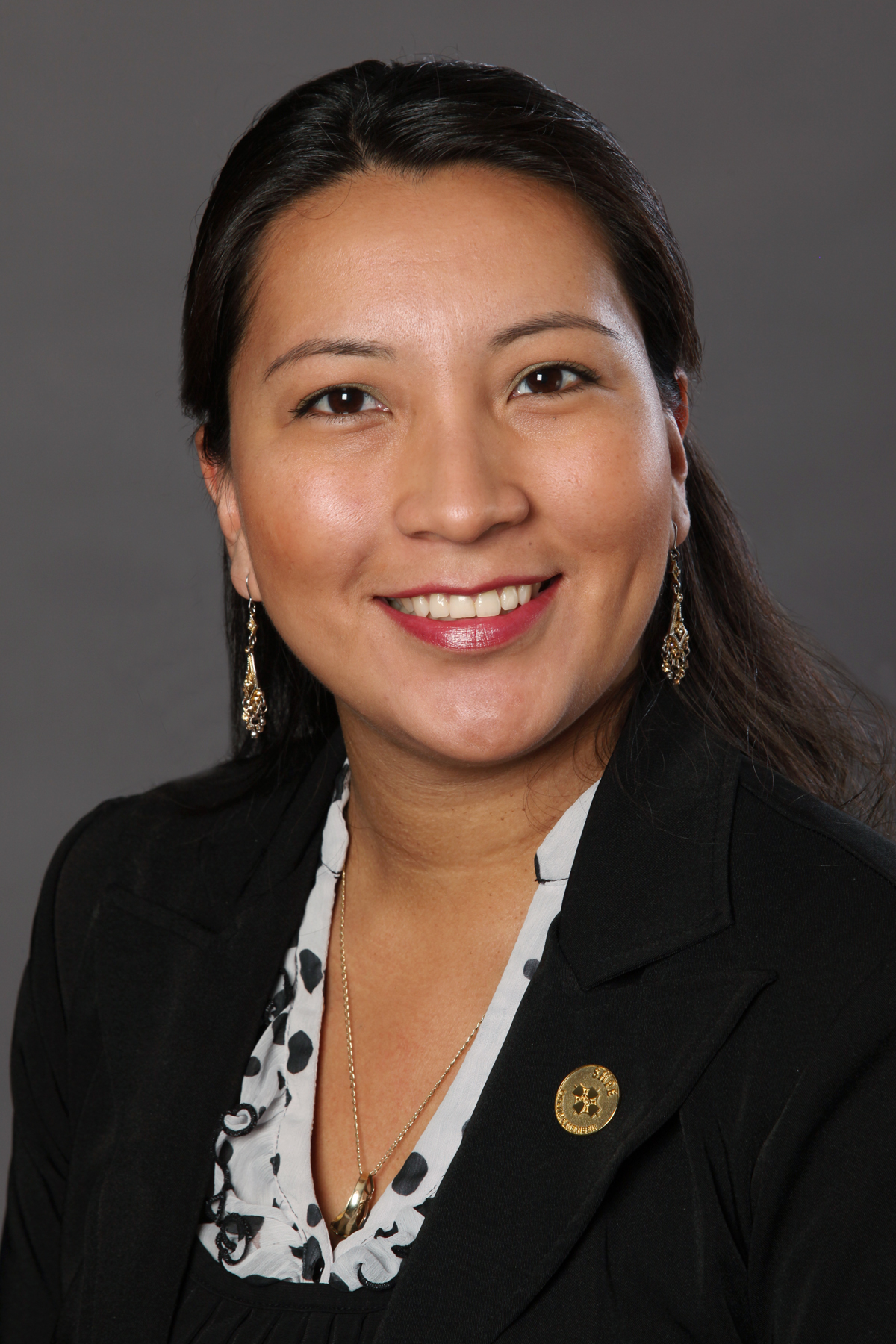 Yuliana E. Porras-Mendoza
Water Treatment Research Coordinator
Bureau of Reclamation with Department of the Interior
STEM is not always easy, but that doesn't mean you can't do it.
I lead the strategy and planning of research in the area of water treatment for the Bureau of Reclamation. I administer the Desalination and Water Purification Research Program that funds around $6 million a year in grants to individuals, academia, state and local governments, private sector, non-profit organizations, and tribal organizations. The program funds research to advance water treatment technologies focused on augmenting water supplies, reducing costs, environmental impacts, and energy use. I also administer the portfolio of research in water treatment projects conducted by Bureau of Reclamation researchers within the agency.
I am also responsible to lead various partnerships with non-profits in the water treatment industry, with other Federal agencies, and to provide information to our stakeholders.
WHY DID YOU CHOOSE THIS FIELD?
When I was in High School my favorite subject was Chemistry, I fell in love with the idea that these many different chemicals could react to combine basically almost any material we use today. I asked my Chemistry teacher what type of careers I could pursue where I can be do some lab work but also see what can be built, he told me about Chemical Engineering. So, I decided that would be my major. I lived in El Paso, Texas and applied to various colleges and universities outside the state of Texas because I wanted to explore my possibilities. Not easy as everyone kept telling me it was going to be too hard and I should just stay and not dream too high. I was accepted and attended Colorado School of Mines and moved to Golden, Colorado to pursue my dream of becoming a Chemical Engineer. I completed my BS in Chemical Engineering in 2003 and while I was at school I got a job as a student with the Bureau of Reclamation in 2001. I had no idea I could use my degree in water and what exactly that meant. As I continued to work in research and finding new ways to improve water treatment technologies, I found my passion. I stayed with the Bureau of Reclamation and worked as a Chemical Engineer researching water treatment technologies from 2001 - 2013 and in between I received a US Patent in membrane chemistry. In 2013, I moved as a program manager and started my position as Water Treatment Research Coordinator, funding the programs that funded my research early on in my career and creating new ones to help advance innovation and technologies in the water treatment industry. Along the way, I went back to school to get a MS in Environmental Science and Engineering from Colorado School of Mines in 2008 and a MS in Technology Commercialization from McCombs School of Business at the University of Texas, Austin in 2013 all while working full time in my job.
I never thought I would be working in the area of water when I first started college but once I started working there, it just seemed right for me and it provides me great satisfaction to work serving the public. It makes me feel that I am contributing to making a difference and being able to improve our quality of life here and abroad where these advancements can be used as well.
WHAT DO YOU LOOK AT & THINK, "I WISH YOUNGER ME WOULD HAVE KNOWN THIS WAS POSSIBLE?"
Going through college and pursuing engineering was not easy because there were very few women and even less women of color. I would of wanted to know when I was younger that they do exist and they are out there and I have been finding them throughout my career, I would of just wanted to meet one early on that could of given me more confidence that what I was pursuing was worth it and that I was not alone. This is one of the reasons I join various non-profit organizations and go back and talked at my own high school and other high schools here in Denver for them to get to see a female Latina engineer that has gone through all those steps they are about to start and show them it is possible. Having my BS in Chemical Engineering is the greatest achievement that showed me how much more I could do and it is what drives me to show to others that they can achieve anything they set their minds to do.
WHY DO YOU LOVE WORKING IN STEM?
I love working in STEM because it is always changing. There are always problems to solve and new areas to explore. I love waking up and feeling like I will have something to contribute to society by funding and pushing the research and the programs that I lead to obtain higher quality water, to create new water in areas of need, and to help bring up some of the brightest minds by funding a student's research and seeing that student graduate and in some cases create their own company. That is very refreshing and rewarding for me. STEM to me is a path with multiple roads that can take your career to places you never thought possible and in some cases create new roads through innovation. It is certainly amazing.
BEST ADVICE FOR NEXT GENERATION?
For the next generation of girls in STEM, I would say never give up. STEM is not always easy, but that doesn't mean you can't do it. Don't ever believe those that don't believe in you. Believe in yourself and pursue your passion. If you fail a class, try to understand why that happened, and take it again. Some of these courses are not easy and you are not the first one to fail or get a bad grade, believe me. Don't get discouraged and keep moving forward. Find support in others, in family, in friends, in an organization. I joined the Society of Hispanic Professional Engineers my freshman year in college because I wanted someone I could speak spanish with and that organization has been a part of my life ever since. Find an organization like that in your school where you can find support not only through college but through your career. Mentors are helpful and would recommend finding one to help you.
I am the youngest of four sisters, I am the first one to complete High School and the first one to have a college degree. My oldest sister was my #1 fan and has provided the best support, specially during my first year in college, I was so ready to quit and just come home and she made sure I didn't do that and for that I am always grateful.
Never give up and follow your dreams is my advice.
"Exitosa es aquella mujer que construye su propio castillo con los ladrillos que le lanzaron para verla caer" in English this translates to " A successful woman is that woman that built her own castle from the bricks that were thrown at her to see her fall"