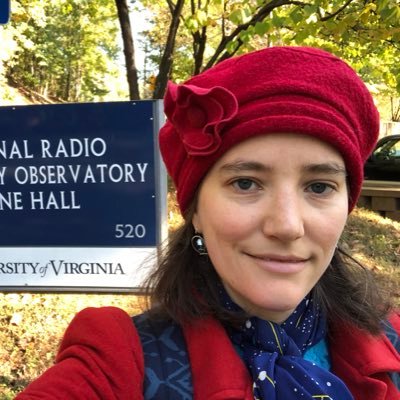 Astronomer (postdoctoral fellow), Harvard-Smithsonian Center for Astrophysics
You want to find a job where you love all the other stuff enough to make up for the parts you don't like.
I am a radio astronomer who researches transient events (things not constantly in the sky) caused primarily by giant space explosions. These can occur when a star dies in a supernova, or a star wanders too close to a black hole and gets torn apart.
WHY DID YOU CHOOSE THIS FIELD?
I have wanted to be an astronomer ever since I was 13 years old and read a book about astronomy on my hour-long school bus ride home from school. By the time I got home I knew I wanted to be an astronomer and was excited to think ANYONE could grow up to be one, even if you lived in Pittsburgh. I never really wanted to be anything else after that.
WHAT DO YOU LOOK AT & THINK, "I WISH YOUNGER ME WOULD HAVE KNOWN THIS WAS POSSIBLE?"
I'm still astounded that I have a job at Harvard because I was never a good student- I would study hard, but never could test well, so usually had a B average. I realized in college the only way to succeed would to be work extra hard on the non-test things (like homework and labs), and developing that grit has been much more important to be a successful scientist.
WHY DO YOU LOVE WORKING IN STEM?
I love stories, and the story of the universe is the biggest one we know of. I love now being able to tell that story myself, and to know things about that story first!

Also, it's really cool to study gigantic space explosions for a living.
BEST ADVICE FOR NEXT GENERATION?
An important bit of career advice I heard once is every job will have things you don't like in it- I don't know anyone who loves responding to referee comments on their papers, for example (!) - but rather, you want to find a job where you love all the other stuff enough to make up for the parts you don't like.

For me, that's definitely been astronomy. Whenever I feel discouraged, I always remind myself that I am ok being the worst astronomer in the world, as long as I'm an astronomer.
"Only those who will risk going too far can possibly find out how far one can go." -T. S. Eliot