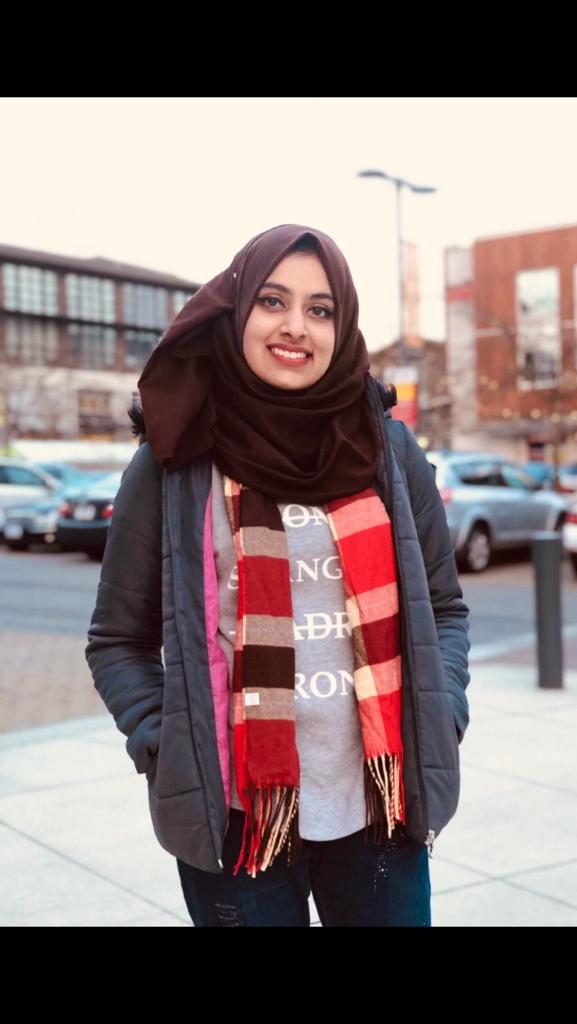 Stay headstrong against expectations.
I study Global health and nutrition under the Global Resources Program. This program allows me to mix anthropology, economics, and policy with public health. It provides a holistic look at health systems by framing it under the lens of equity
WHY DID YOU CHOOSE THIS FIELD?
As a first-generation and low-income college student, I grew up in Tanzania raising a younger sibling while still at school. This experience led me to realize how morbidity and mortality is impacted from birth to adulthood by socioeconomic determinants such as poor housing conditions, ventilation and food insecurity. As a result, I took an interest in equitable health care especially in lower resource settings. Since then, I have worked to advocate for the inclusion of specific marginalized populations across Tanzania such as people with albinism, refugees and burns victims and represented their health needs.
WHAT DO YOU LOOK AT & THINK, "I WISH YOUNGER ME WOULD HAVE KNOWN THIS WAS POSSIBLE?"
My biggest achievement was being able to celebrate my low-income student identity and break the stigma of being from a different income bracket. I have been active at my university in creating safe spaces for first-gen and low-income students by hosting a podcast on Spotify to discuss their journeys and complex identity (link: https://open.spotify.com/show/4gaxM2omYAz8S5ySZTr6qT?si=y20m8AsFSySmrhfSV2h8NQ&fbclid=IwAR0yjkQkk3wVR6ZmAC9IIneaHhLOM8URh0S8MpMpypj_OHk9-fRPBJL7XPI).

Furthermore, I have now been funded to pioneer the first ever Canadian conference for students who identify as first-gen or low income. This will be hosted by my university, University of British Columbia and will bring the conversation on educational inequities to a much larger platform to demand for institutional inclusion
WHY DO YOU LOVE WORKING IN STEM?
The reason I love STEM is because it allows me to explore my curiosity in data science and epidemiology while still serving my community back home. The thing I look most forward to every day is being able to break the statistic, as in encourage more students from my background to be able to retain within STEM majors despite things like cultural barriers for women or imposter syndrome for first-gen and low income students. I hope to work within this field despite the statistics showing a cumulative disadvantage that would dictate students to drop out of this field (research: https://works.bepress.com/genia-m-bettencourt/13/)
BEST ADVICE FOR NEXT GENERATION?
As a woman I have been told not to pursue a bachelors degree since I would be ineligible to marry by being overeducated. My advice would be to stay headstrong against the cultural norms or expectations and find your place in the world.
Michelle Obama's "There is no boy/girl interesting enough or cute enough to stop you from getting your education"