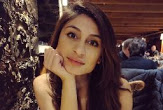 Resident Physician, McGill University
Life in STEM is not a race, it's a marathon!
My job is comprised of two dimensions; I am a doctor in Internal Medicine and I work at the McGill University Health Centre. In this capacity, I deliver health care to patients with complex medical conditions who are admitted in hospital. As a resident, I am still training and hence I also study alongside my work.
My other job is as an Epidemiologist. In this capacity, I design and undertake research studies to answer questions about human health and understand what the best way is to treat current illnesses.
WHY DID YOU CHOOSE THIS FIELD?
My fall into Epidemiology was serendipitous; I was directed by a mentor at the time to meet with an epidemiologist to understand what the field is like as she thought the career would be well suited to me. She was right! I loved my training and I love the practice. During my Epidemiology and Biostatistics training, I worked with many physician-scientists who had an opportunity to apply their research to the bedside and use the bedside learning to inform their research questions. This is what drove me to medicine.
WHAT DO YOU LOOK AT & THINK, "I WISH YOUNGER ME WOULD HAVE KNOWN THIS WAS POSSIBLE?"
Travelling the world and living in new and strange cities. I have learned the most from my clinical and non-clinical placements around the world and I wish younger me knew it was possible to live a successful, eclectic, and interesting life.
WHY DO YOU LOVE WORKING IN STEM?
I love being able to ask questions that we don't yet have answers to and have the skills to develop a way to answer those questions!
BEST ADVICE FOR NEXT GENERATION?
Find out what you love and make a longterm plan to achieve it. Life in STEM is not a race, it's a marathon!
"Well behaved women seldom make history." - Laurel Thatcher Ulrich