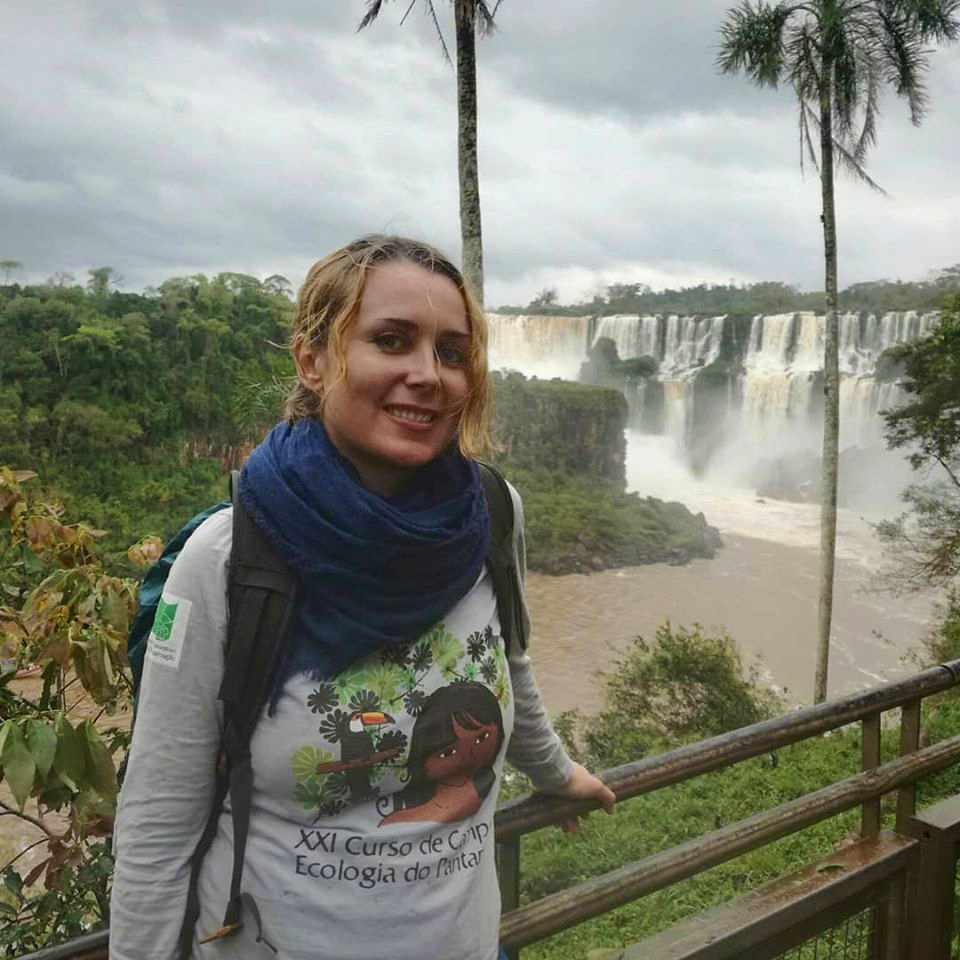 Postdoctoral researcher, Federal University of Mato Grosso do Sul
Despite what others say, do always what you truly want.
I study different questions on the behavioral ecology of vertebrates, from amphibians to mammals. One of my main topics is how environmental conditions (mainly temperature) modulate animal behavior and how climate change will impact it. Besides, I teach Ecology and Animal Behavior in the university and supervise master and doctoral theses. I also contribute to science outreach and environmental activism, raising awareness on the scientific knowledge to improve animal conservation and mitigate climate change. Finally, I contribute to some projects promoting gender equality, a topic that is totally related to conservation, climate change and sustainability.
WHY DID YOU CHOOSE THIS FIELD?
I always loved animals. As a child, I used to spend many days going to the field to observe all kinds of animals. I also loved learning at school and explaining concepts to others... so joining both things came natural to me. However, I was raised in a small rural area, a working-class family, and had no information about university careers. My main challenge was to be able to study, go to the university and reconcile different jobs with the studies. As I became more aware about the environmental problems and gender discrimination, I also incorporated these issues to my work.
WHAT DO YOU LOOK AT & THINK, "I WISH YOUNGER ME WOULD HAVE KNOWN THIS WAS POSSIBLE?"
Almost everything! Since I grew up in an environment where most people didn't go to college, I never thought that was possible. Once there, I did not know that doctorates or research existed. When I found out they existed, I felt that I had found my place, my vocation, so I worked hard to get it. I studied two master's degrees, one in statistics while doing my PhD in biology. I also always worked in many hotels and bars to be able to pay for my training. Last year I was selected to be part of Homeward Bound, an international network of women scientific leaders to protect nature, and I am quite proud to have this opportunity. Now my main objective is to contribute both to research and teaching (which is what I love) and to society (which is what I see most necessary and urgent).
WHY DO YOU LOVE WORKING IN STEM?
Everything! I love the fieldwork, I love the analysis, I love conferences... I guess that observing animals, exploring and analysing data to obtain results and communicating the results are the things I love the most. Since I am a postdoc, I love helping others and see students growing and thriving. I also love international collaboration and critical thinking, two aspects that are currently in crisis and are so much fun, interesting and important to face the world's problems.
BEST ADVICE FOR NEXT GENERATION?
Despite what others say, do always what you truly want. Speak out, be visible. Your thoughts, experiences, arguments, etc. are as important and valuable as anyone's, and your acts have the power to improve the world.
"Every individual matters. Every individual has a role to play. Every individual makes a difference." - Jane Goodall