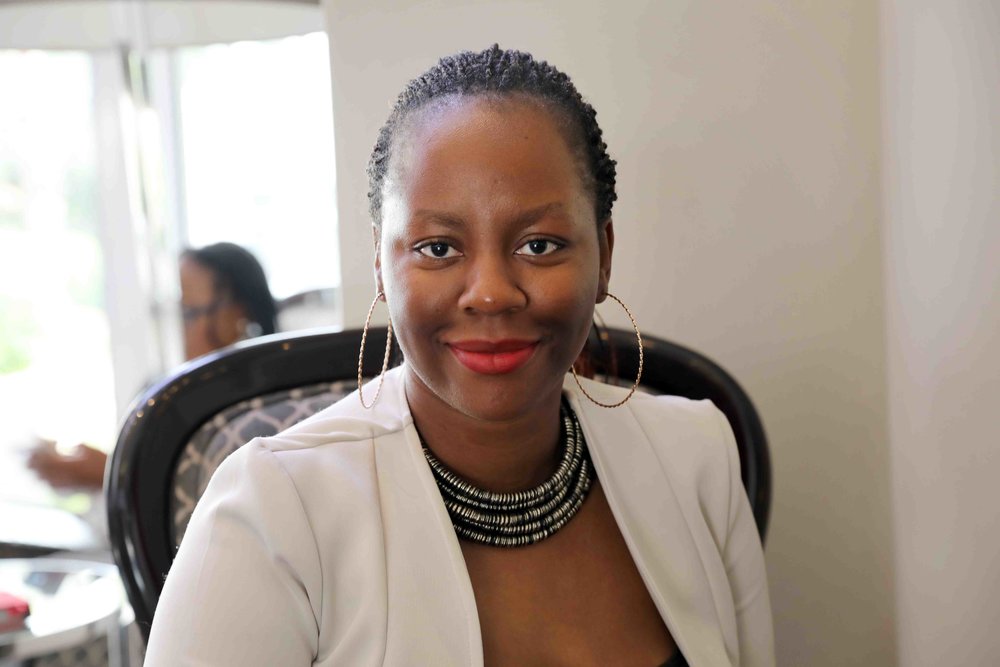 GirlCode is a non-profit organisation aimed at empowering young girls and women through technology in South Africa. I like to think of myself as the chief empowerment officer. My role is to make sure that I equip my team with the right resources to be able to do their jobs, which is essentially making technology and digital skills accessible to every single girl child in our country.
Why did you choose this field?
Being someone who was always good at mathematics in high school, naturally my teachers encouraged me to pursue a career in Actuarial Science because it was a high paying job and they thought I would do well in it but when I got to university, the Acturial Science class had limited seats and I unfortunately didnt make the cut and was encouraged to do the computational and applied mathematics course and convert to Acturial Science in my second year. However, I found that I really enjoyed this field and stuck to it and in my Masters year I was afforded an opportunity to do an internship where we would build software solutions for real clients and that's really when I had my "aha" moment and saw the possibilities that technology presented. I decided I would work in a tech company as opposed to a bank and from then on Its been an amazing career and life purpose to bring more women into this space.
What do you look at and think, "I wish younger me would have known this was possible"?
I went through life thinking that I had to study hard, get a job, get married, get my 20 year commitment certificate from the company that I worked in and thats it. I never thought It was possibility to be an entrepreneur both in the tech space and non-profit space. It is the most fulfilling thing getting to transform young girls lives and opening up new opportunities to them and I wish there was someone to do that for me when I was younger but also thankful that I still ended up where I am today.
Why do you love working in STEM?
I love it because for me technology is a equalizer. Give any young girl the skills and tools to create and its amazing what kind of innovations can come from them. It is the one universal language of the future and what excites me the most is being part of creating that future where women are front and center. What I love about it is that a young girl in rural South Africa can grow up to create code that can change the world.
Best advice for next generation?
Don't sit on the sidelines waiting for other people to create solutions that will impact your life! Take charge, be front and center where innovation is being created. Take up opportunities presented to you and never stop learning. If STEM is male dominated then be part of the generation that disrupts the status quo.
Inspo quote / fun fact / role model
"Be the change you wish to see in the world"