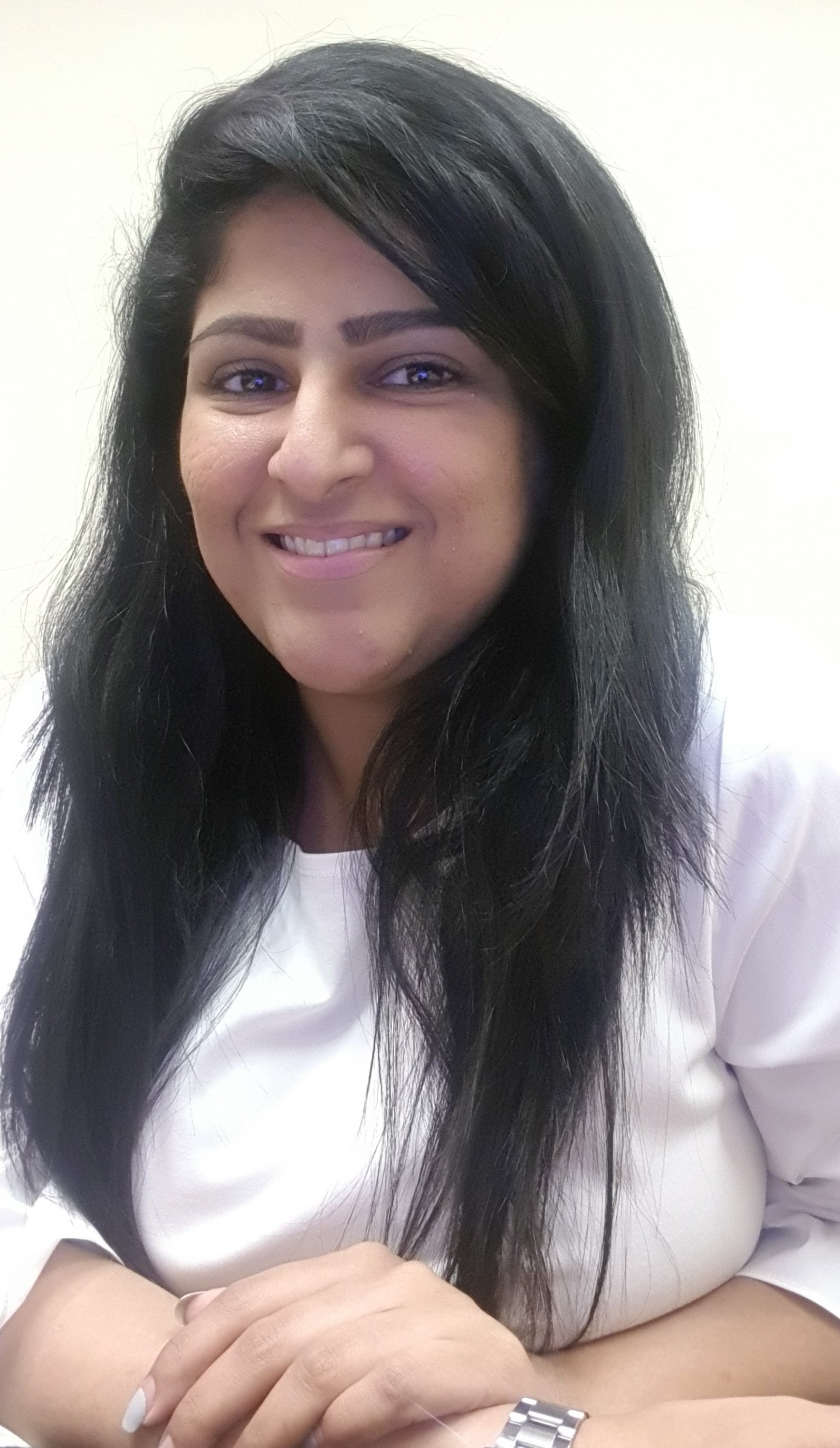 Principal Business Consultant & Analyst, Professional Trainer, CV Writer, SEO Expert, University Lecturer, Career Coach
Don't be intimidated by social conformities – as long as you are truly passionate about pursuing an education and career in STEM, don't let anyone tell you it's not possible.

As a Principal Business Consultant & Analyst in IT, my job is to bridge the gap between businesses and software development teams. I am responsible for analysing the problems that a business faces and coming up with a technological solution that can address their issues in the most economical, practical, and user-friendly manner.

As a Professional Trainer and University Lecturer, I see myself as someone who facilitates knowledge-sharing amongst whoever is present in the room (physical or virtual!). The reason I say this is because I don't look at myself as the ONLY bearer of knowledge in my training programs – I strongly believe that we all have something to learn from each other.

I am also a Content Writer and SEO Expert who helps companies reach out to their audiences through the medium of words – my content ranges from highly technical material for business and IT consultancy firms, academic programs across various domains, marketing material, and press releases, all the way to the more light-hearted end of the spectrum that includes blog articles and so on.

But I think my favourite role as of now is of CV Writer and Career Coach, where I essentially guide individuals on how to create an impactful CV and Cover Letter and coach them on essential aspects of landing a job like how to face interviews with confidence, how to create a presence in the right spaces, how to build useful networks, and so on. I also coach several experienced professionals on how to reach the next big milestones in their careers, and it is truly a fulfilling role to play.
WHY DID YOU CHOOSE THIS FIELD?
I was fond of technology ever since I can recall, to be honest. I think my brother had a large part to play in my fascination with technology, as he was already well on the way to becoming an "IT genius" when I was much younger. My educational and career path have always been very clear to me – I wanted to get into IT but I didn't want to sit behind a desk and write code the whole time! This is what led me to obtaining my BSc (Hons) in Information Systems with Business Management, from the University of Westminster. When I won the Gold Medal for being the highest achiever in my batch, this validated everything that I had worked so hard for.

As I grew older, I became intrigued by the human mind and the various ways in which we interact with each other. I became a keen observer of human behaviour and found Business Consulting & Analysis to be the ideal role for me. Once I spent a good amount of time in the corporate arena, I wanted to pursue my Masters in an area that would complement my journey so far but at the same time allow me to dive deeper into the human mind. Thus, the MSc in Business Psychology from Heriot-Watt University happened.

The more experience I gained, the more I wanted to share my knowledge with others and help people in achieving their goals.

Some opportunities came to me when I least expected them. Sometimes you have to trust the conviction that people have in you and take that leap of faith.
WHAT DO YOU LOOK AT & THINK, "I WISH YOUNGER ME WOULD HAVE KNOWN THIS WAS POSSIBLE?"
For the longest time, I used to believe in the notion of having one career. Not that I had a problem with having multiple careers, I just never thought it was "normal". When I look at the variety of professions I am involved in right now, I don't think this is the case anymore. I think that if you are in a capacity to help someone through the wisdom and experience you have gained over the years, you don't need a specific title to do it.

My favourite line to say these days has been "Why should I restrict myself to one career when I was not born to be restricted?".
WHY DO YOU LOVE WORKING IN STEM?
I wake up looking forward to solving problems!

Science and technology are key elements in all my professional endevours, throughout the multiple roles that I play. Being educated in STEM allows us to understand the deeper meanings behind a lot of what we do as humans and also why certain things happen in the way that they do. It also enables us to solve problems using the resources that are available to us, sometimes simply by thinking out of the box. I have been thanked for bringing a difference to the lives of the people I've worked with, in various capacities, and there is a different kind of satisfaction in knowing that you are able to make such a positive impact on someone's life.
BEST ADVICE FOR NEXT GENERATION?
Don't be intimidated by social conformities – as long as you are truly passionate about pursuing an education and career in STEM, don't let anyone tell you it's not possible.

And don't be afraid to fail – it is better to have tried and failed than not to have tried at all.
"Don't cry because it's over, smile because it happened."