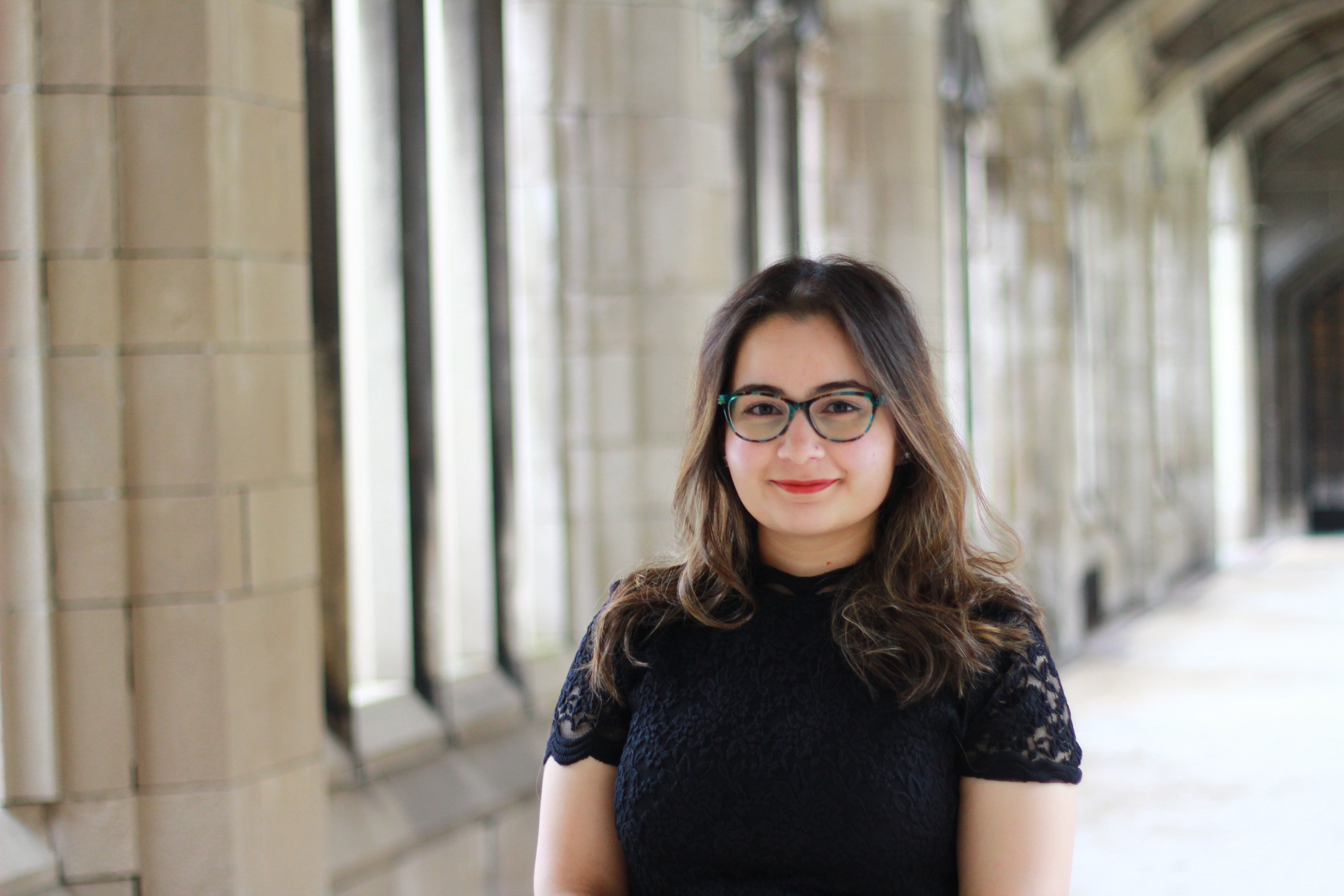 Independent global health researcher
And - Dental student, University of Toronto
You belong in STEM. We need you in STEM.
As a global health researcher, I investigate how access to water, sanitation and hygiene (WASH) or lack thereof affects women's health all across the world, but specifically in areas where access to WASH is a daily challenge. Recently, I completed a project to synthesize how COVID-19 and poor WASH, together, have made women's lives even more challenging.
WHY DID YOU CHOOSE THIS FIELD?
I realized I wanted to pursue global health research when I was working on a course project in 2017. The assignment was to design a public health intervention to address maternal mortality in a humanitarian crisis. Since the course was on water, sanitation and hygiene (WASH), we were asked to develop a WASH intervention. When I was completing some background research, I learned about different causes of maternal death, and how many of them can be prevented if clean water is available during childbirth. I went on to complete my thesis on access to water, and explored how many hours women travel on average to collect water from communal water points - and many times that water is not potable (safe) either. As a moved forward with my academic studies, I got exposed to more opportunities in the field and my passion for global health research became even stronger.
WHAT DO YOU LOOK AT & THINK, "I WISH YOUNGER ME WOULD HAVE KNOWN THIS WAS POSSIBLE?"
When I was 16 years old, I immigrated to Canada with my family. At that time, I struggled with the cultural shock and the language barrier since English was not my first language. I remember going to sleep many nights thinking that I would never be able to speak and write in English as well as my classmates did, and that I would never be able to achieve my career goals due to this challenge. Now that I sit here typing my response to this question, I just wish that younger me knew that challenges are part of the process. I cannot grow if I don't face adversities. In the grand scheme of things, that language barrier did not even matter. Today, I am a global health researcher, soon to be starting my dental studies at one of the most prestigious institutions in Canada, and I am here because I overcame that language barrier and all other challenges that came my way. As a racialized immigrant woman, I faced many bumps, but I had the resilience to overcome them, and that is what I wish the younger Zoha believed too!
WHY DO YOU LOVE WORKING IN STEM?
I love working in STEM because it gives me the tools to know more about the world. I love global health research because it gives us evidence to identify how we can best support our communities. Every day when I wake up, I look forward to learning more about the challenges women face all around the world, how we can best support them, and make their lives a little bit easier using evidence and advocacy!
BEST ADVICE FOR NEXT GENERATION?
You belong in STEM. We need you in STEM. You are fully capable of succeeding in this field no matter what everyone tells you. If you cannot find a way, create one for yourself, so the girls after you have the opportunity to pursue that way too. It will be challenging at times, but nothing worthwhile comes easy. Find a mentor, and seek support whenever needed.
"Vulnerability is not winning or losing; it's having the courage to show up and be seen when we have no control over the outcome. Vulnerability is not weakness; it's our greatest measure of courage." - Brene Brown