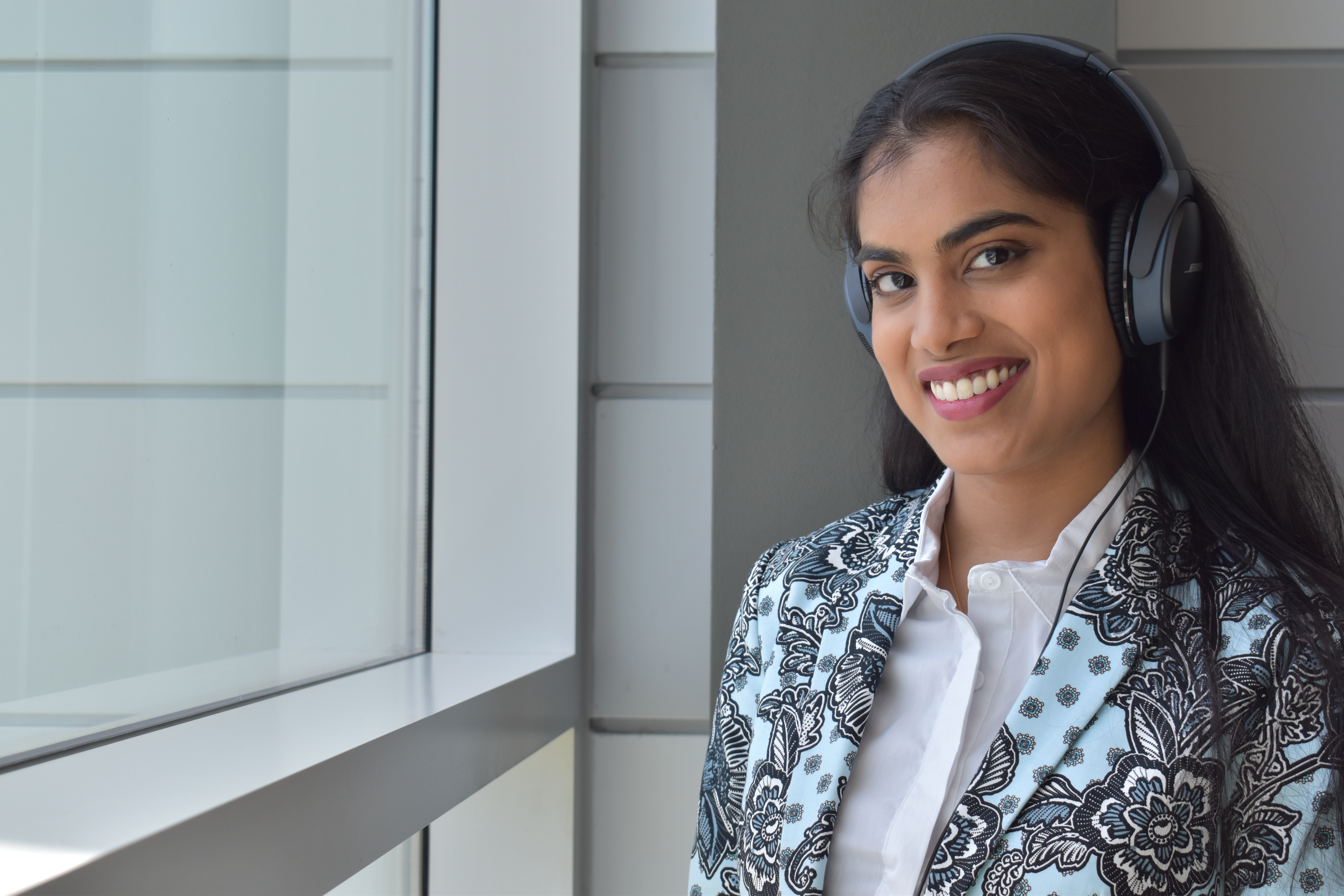 PhD Student, Michigan State University
Be bold enough to pursue something because you like it. Stand tall and bring others up with you.
I am a Biomedical Engineering Ph.D. Student at Michigan State University studying what happpens in the bladder of children with spina bifida. I investigate this in different ways such as mechanically and through nutrition. I also co-host The Sci-Files on Impact 89FM where we highlight MSU student research while showing that scientists are people too.
WHY DID YOU CHOOSE THIS FIELD?
As I was growing up my father owned a computer shop where I learned electronics. My mom taught me a lot of my foundations such as math and reading and did many community service activities with me. I had many hobbies growing up such as dance and when I was older I realized I had an affinity towards biomedical engineering. I loved that I got to work with my hands but I had the opportunity to help people too. I enjoy learning about the different ways that the body works while analyzing the mechanics of it too. I am constantly curious which is why I love co-hosting The Sci-Files. I get the opportunity to meet other scientists while learning about other topics and hearing about other fields.
WHAT DO YOU LOOK AT & THINK, "I WISH YOUNGER ME WOULD HAVE KNOWN THIS WAS POSSIBLE?"
I wish younger me would have known that there were free sites that I could have learned how to code on. I did not hear about those sites until I reached college and I love them now! I also wish I knew about Citizen Science projects, it would have been so cool to have been doing that when I was younger.
WHY DO YOU LOVE WORKING IN STEM?
I love working in STEM because I am always curious. I wake up looking forward to learning something new that day. I look forward to optimizing my experiments and brainstorming. I also enjoy collaboration and working with other people especially those outside my field.
BEST ADVICE FOR NEXT GENERATION?
If something interests you, look into it. Don't stop doing something because others do not care for it. Be bold enough to pursue something because you like it. Stand tall and bring others up with you. Tearing people down to climb higher is not the way to achieve success. Kindness will get you farther than negativity.
"A little progress each day adds up to big results."