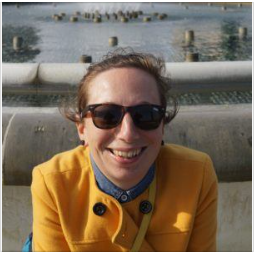 I am a civil engineer specialising getting people travelling sustainably by designing cycle infrastructure.
Why did you choose this field?
I've always have had an interest in designing and building things. I took part in lots of STEM events when I was at school which helped me decide I wanted to be a civil engineer and make the world a better place.
What do you look at and think, "I wish younger me would have known this was possible"?
Becoming a Chartered Engineer was an achievement I didn't think was possible - you have to demonstrate how well rounded and multi-talented you are. Becoming a member of the Institution of Civil Engineers which people like Brunel and Telford were part of is amazing!
Why do you love working in STEM?
Seeing how I can make a difference in my city is amazing. Creating safe cycle routes has given people freedom to get places in a healthy manner.
Best advice for next generation?
Never forget why you want to be in STEM and keep your eye on the prize.
Inspo quote / fun fact / role model
"As engineers, we were going to be in a position to change the world – not just study it."