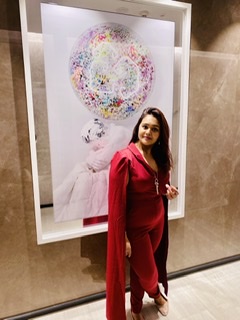 PhD researcher, University of Technology Sydney
Do not ever think any question in STEM is a stupid question.
I'm doing research in application of nanoscience and formulation of novel nanoparticles for application to neuroinflammation and neurodegeneration.
WHY DID YOU CHOOSE THIS FIELD?
As far as I can remember I always wanted to find solutions to problems. Life was not very easy as I grew up in a developing country, Bangladesh. I saw poverty all around me always and the lack of proper medical treatment and hospitals still lacks. I think something clicked my mind when I lost my grandfather to neuromuscular autoimmune disorder myasthenia gravis due to lack of proper treatment and wrong assumptions about the disease in our country. Since then I became passionate in looking for a treatment for diseases.
WHAT DO YOU LOOK AT & THINK, "I WISH YOUNGER ME WOULD HAVE KNOWN THIS WAS POSSIBLE?"
Analytically and critically question research methodology before entering the laboratory. It makes research much easier and allows us to look at the bigger picture of our work.
WHY DO YOU LOVE WORKING IN STEM?
I love working at STEM because it allows us to question everything all the time. It allows us to find answers to problems. I wake up looking forwards to a gender equal STEM industry.
BEST ADVICE FOR NEXT GENERATION?
Girls do not ever think any question in STEM is a stupid question. Every question matters, every problem has a solution. Our passion for looking for answers is what keeps us alive. Always remember to push yourself to your limits and then you will find something amazing.
"The future belongs to those who believe in the beauty of their dreams."- Eleanor Roosevelt